A trip to Washington part 4(16)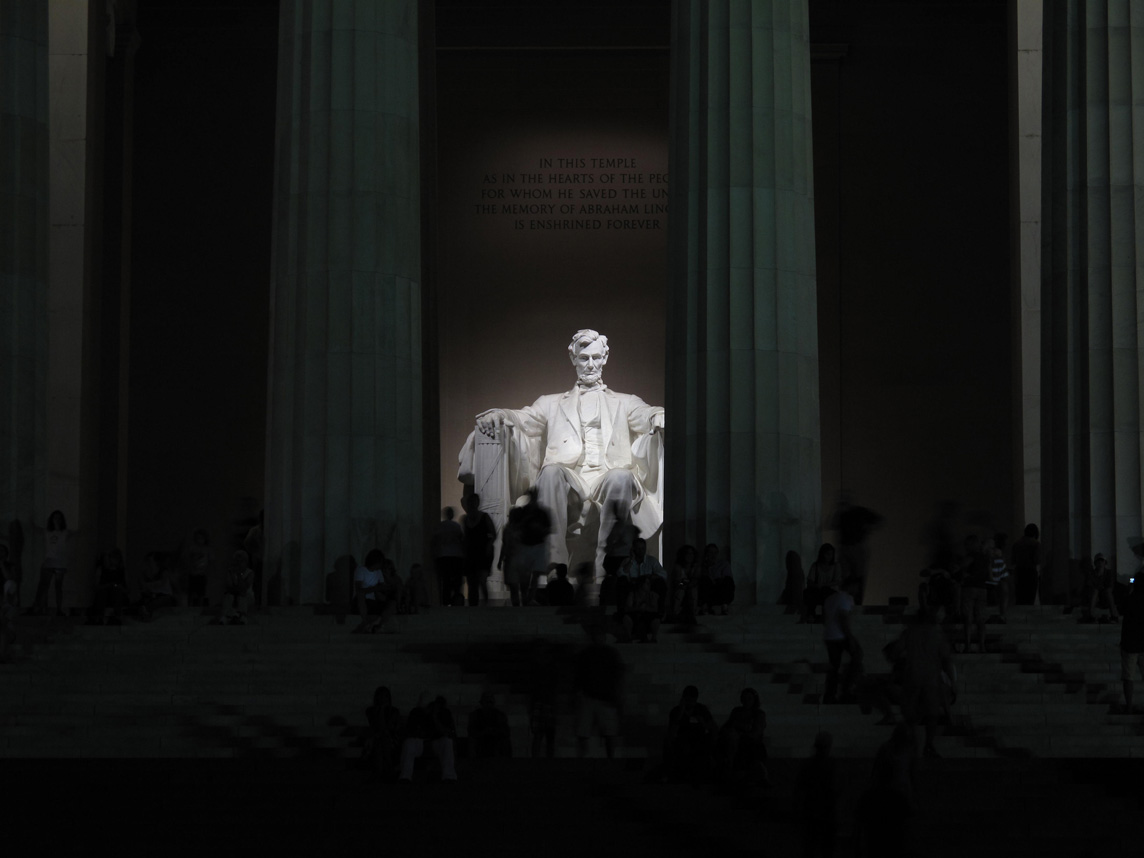 Lincoln Memorial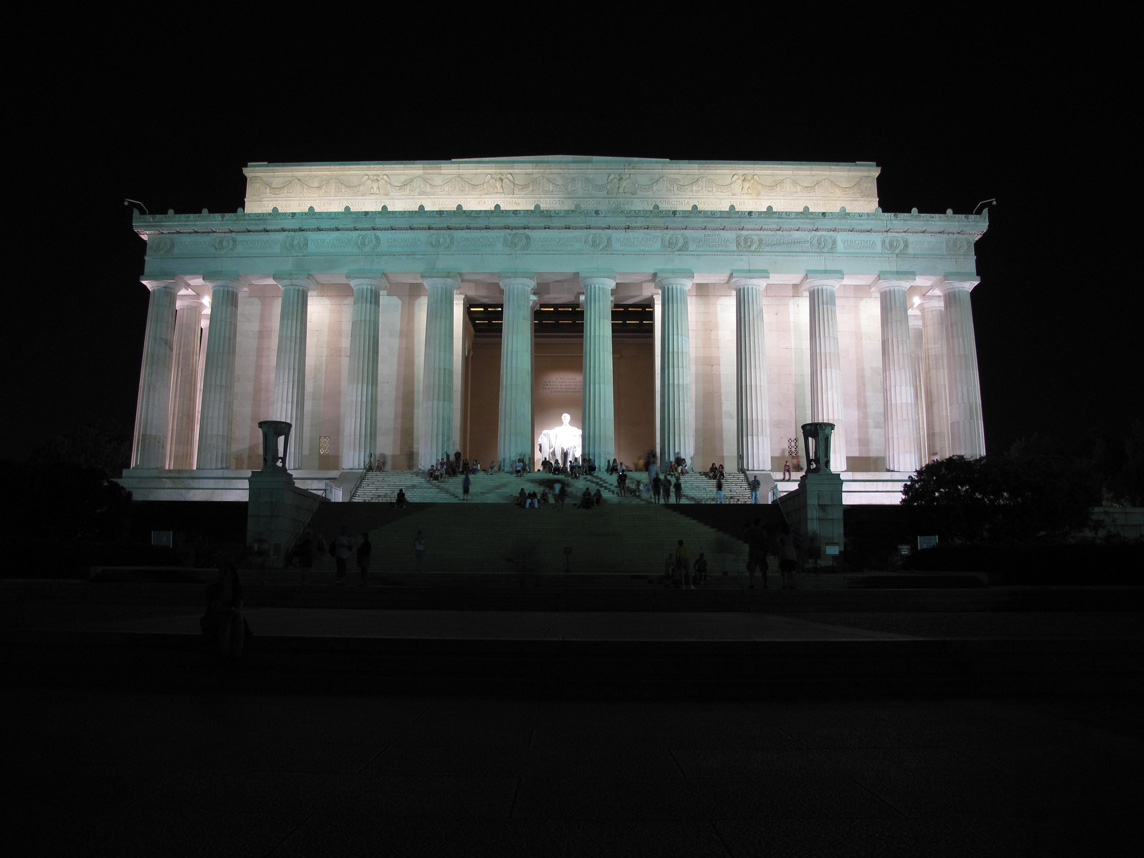 Lincoln Memorial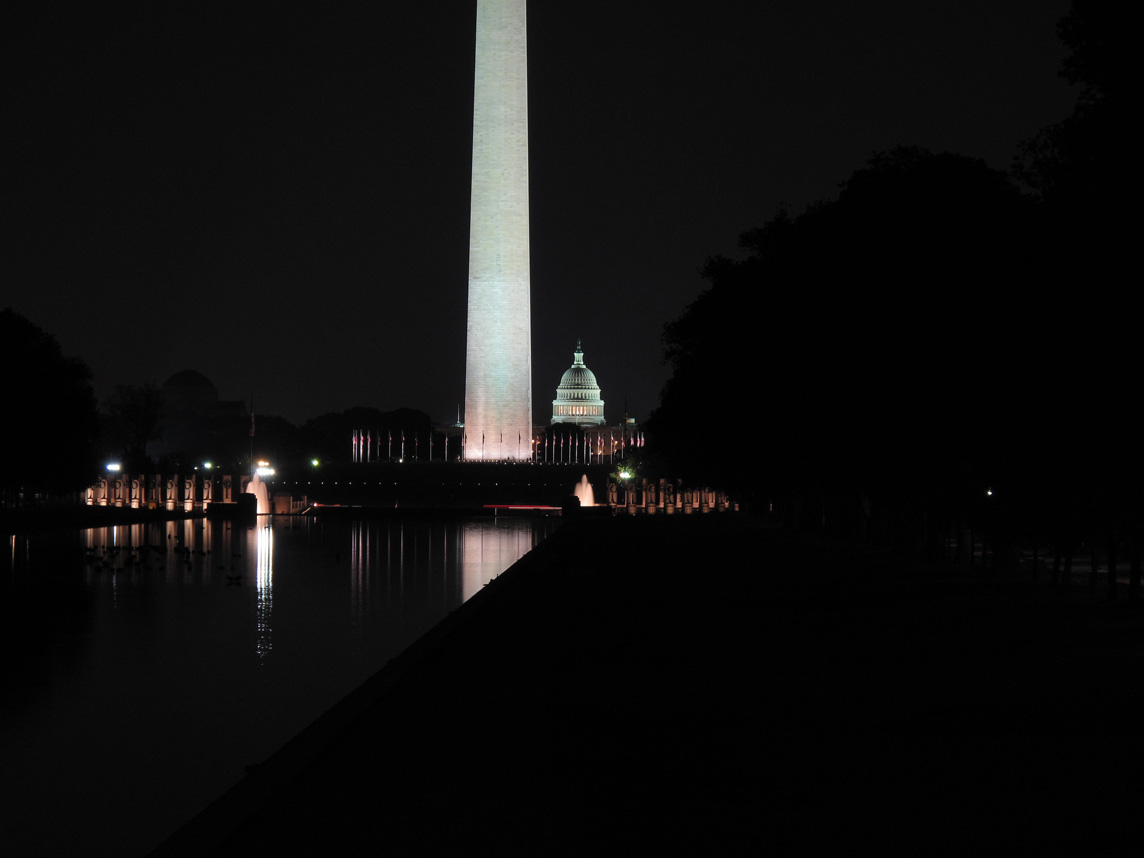 View from the Lincoln Memorial towards the Washington Monument and the Capitol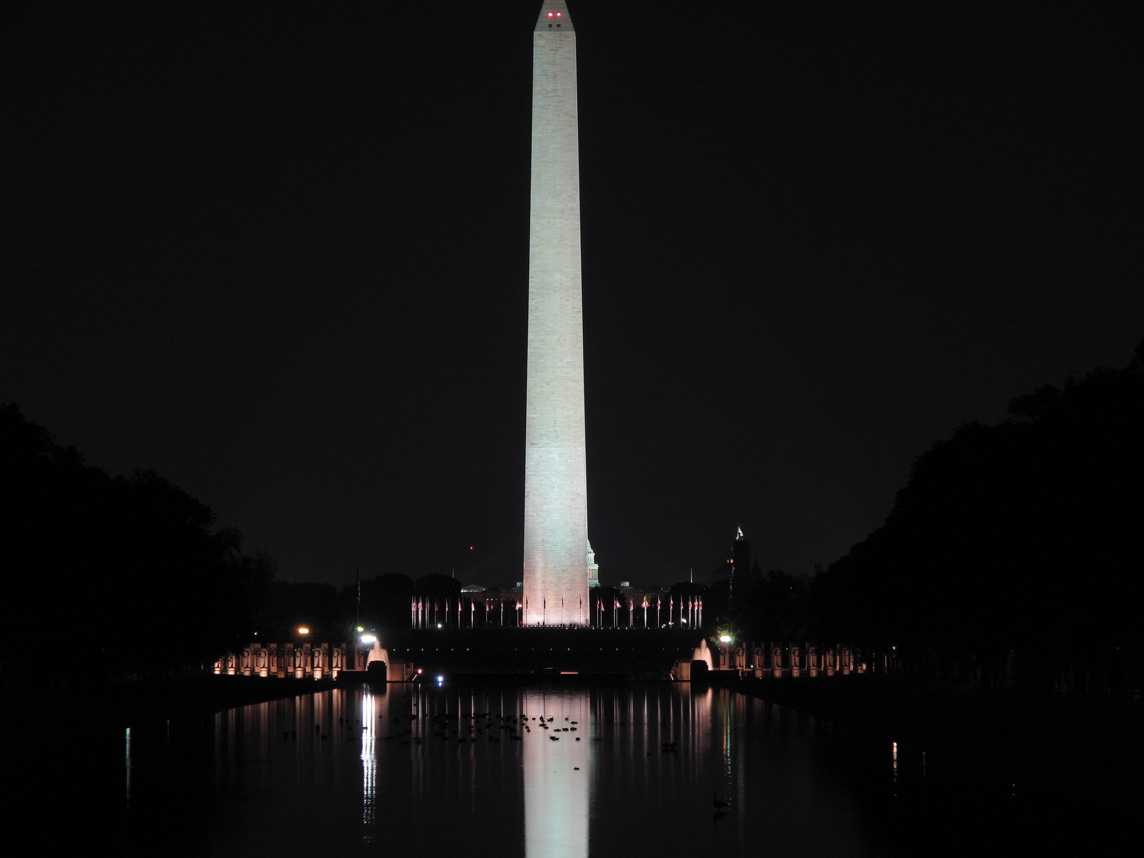 View from the Lincoln Memorial towards the Washington Monument and the reflecting pool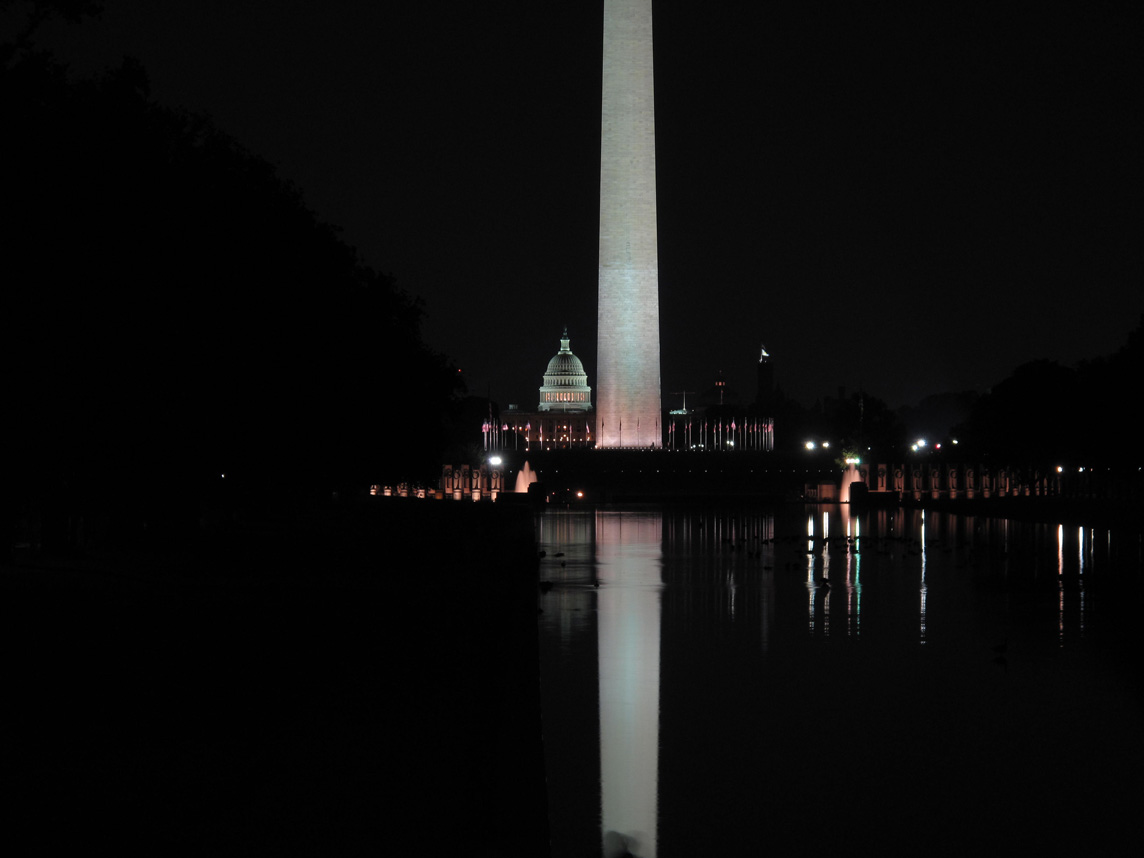 View from the Lincoln Memorial towards the Washington Monument and the Capitol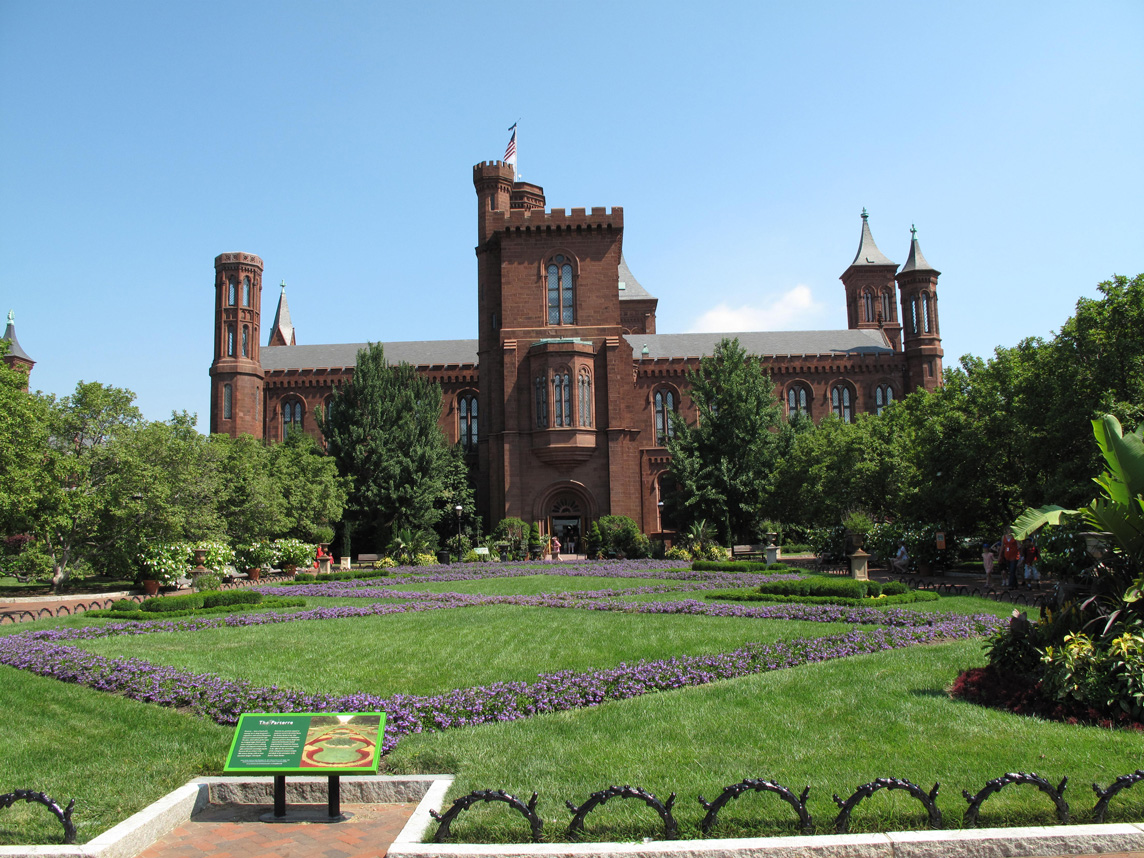 Smithsonian Institution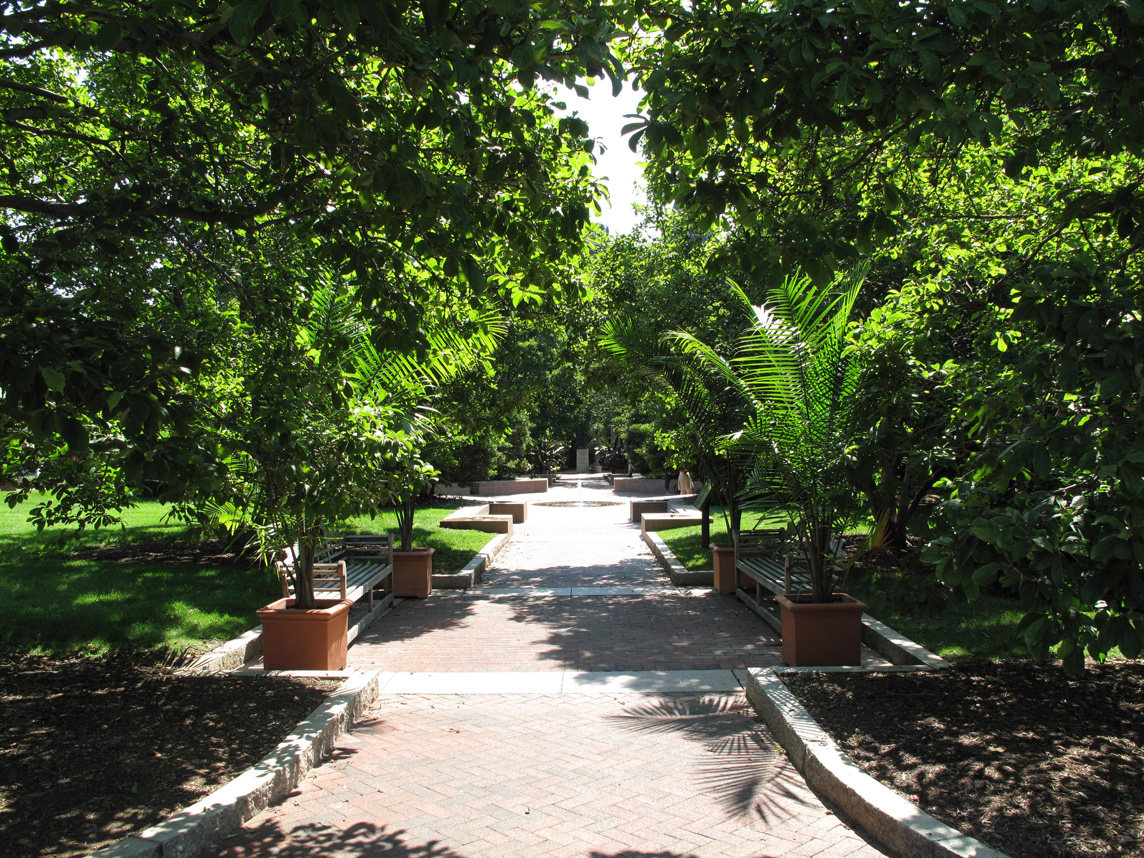 The garden before Smithsonian Institution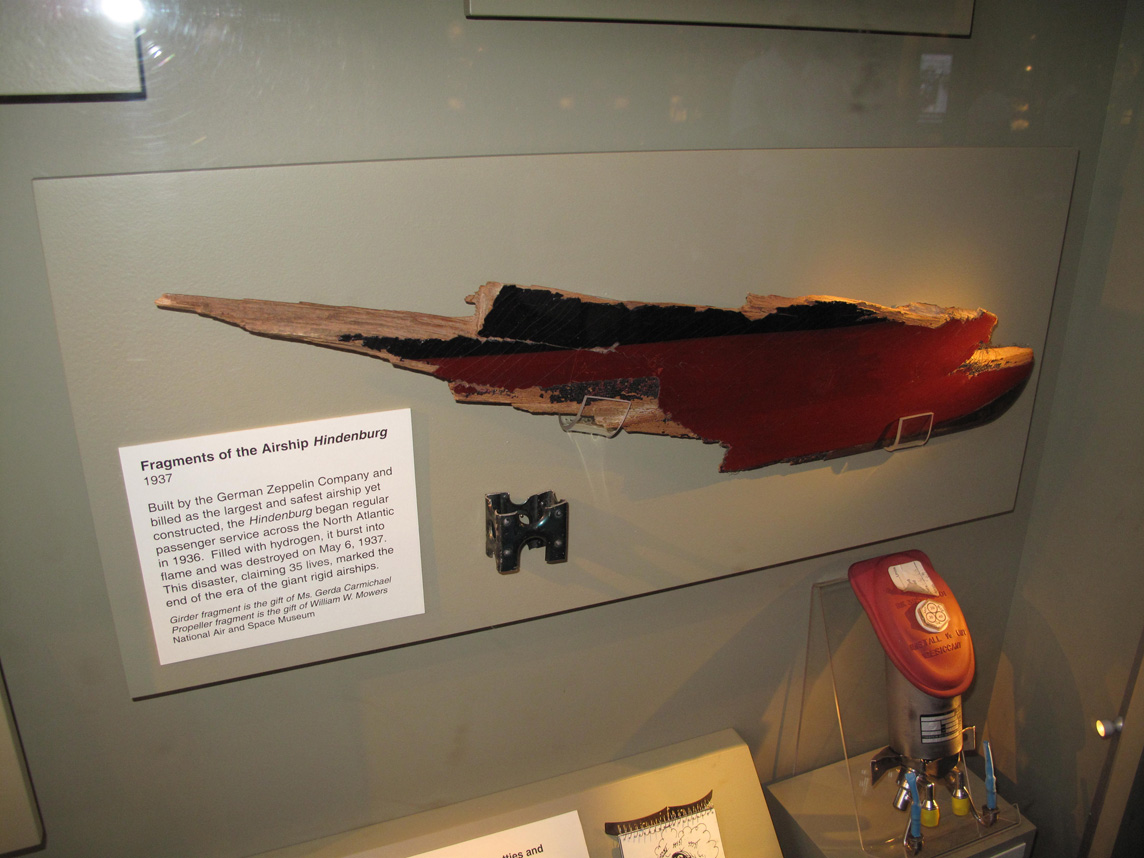 Hindenburg disaster

http://www.youtube.com/watch?v=F54rqDh2mWA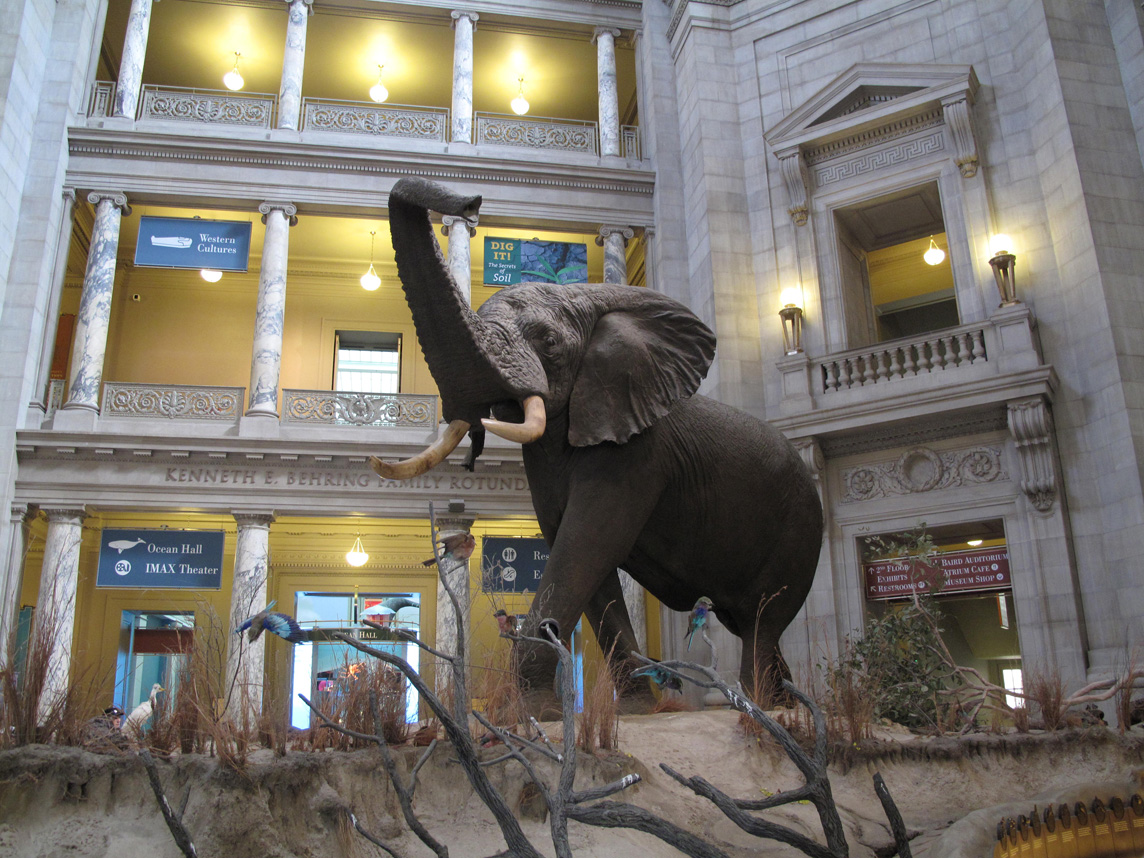 National Museum of Natural History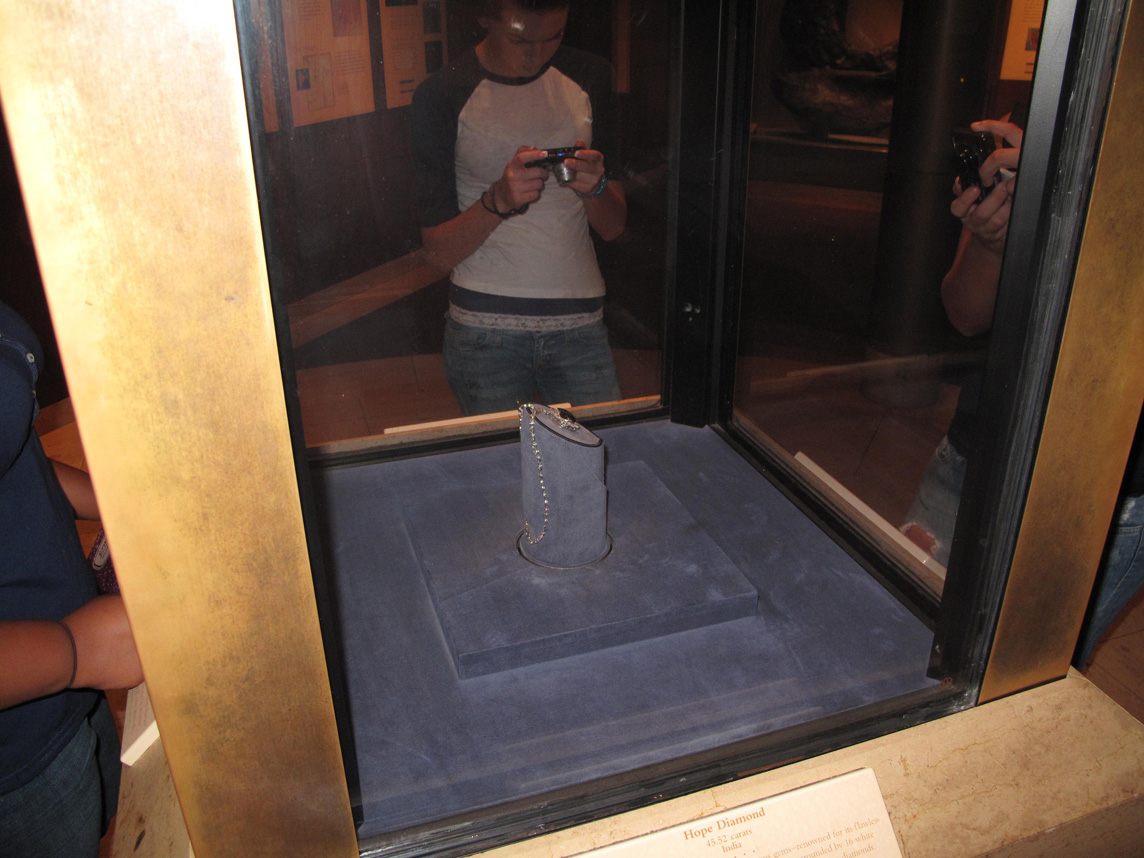 The Hope Diamond
Hope diamanten (In Swedish)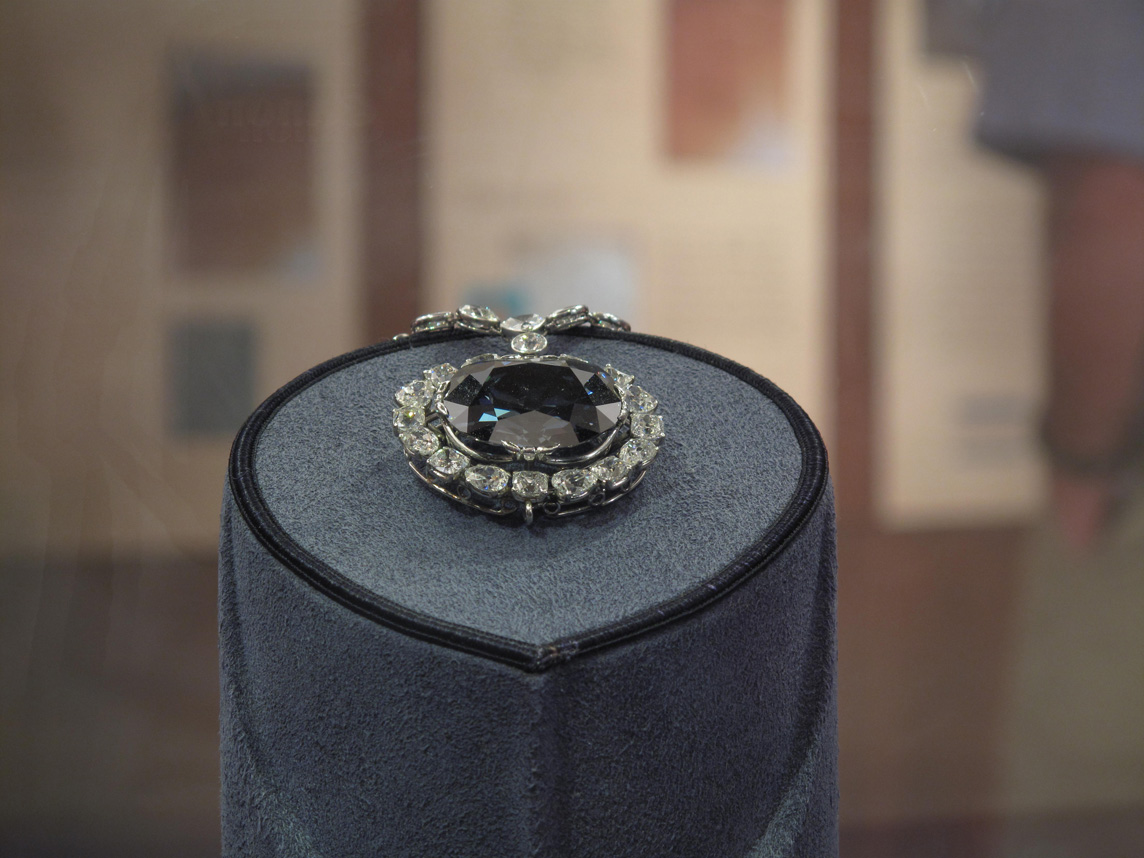 The Hope Diamond
Hope diamanten (In Swedish)
45.52 carats
India

You are looking at one of the world's most famous gems-renowned for its flawless
clarity, rare deep blue color, and eventful history. It is surrounded by 16 white
diamonds and suspended from a platinum chain bearing 46 more diamonds.
The rare 45.52 carat deep-blue diamond was cut from a stone found in India about 350 years ago and was once part of the French crown jewels.

(It was tricky to get a good shot at it since it was to dark to take a picture without the flash and with the
flash on, the flash reflected in the bullet proof glass surrounding the Hope diamond, so I picked up my tripod and got this picture before
a guard approached me and said that it wasn't allowed to use a tripod.)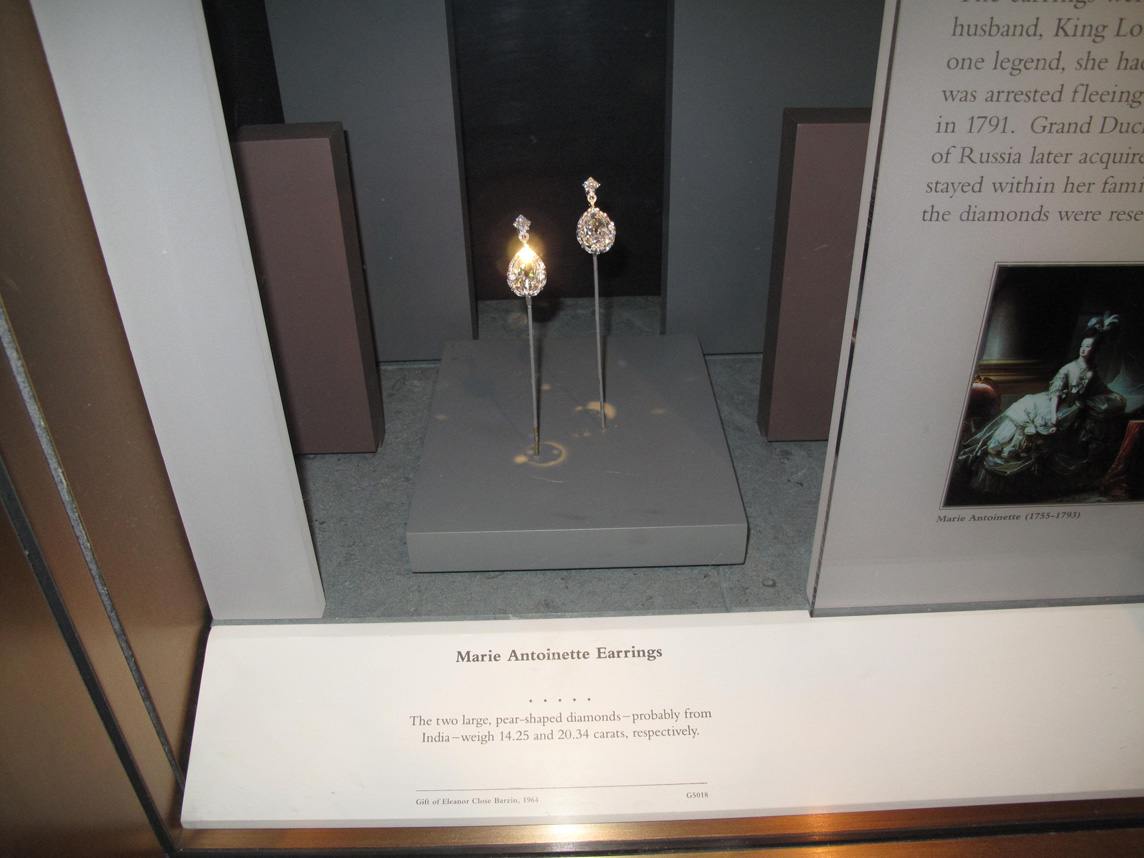 Marie Antoinette Earrings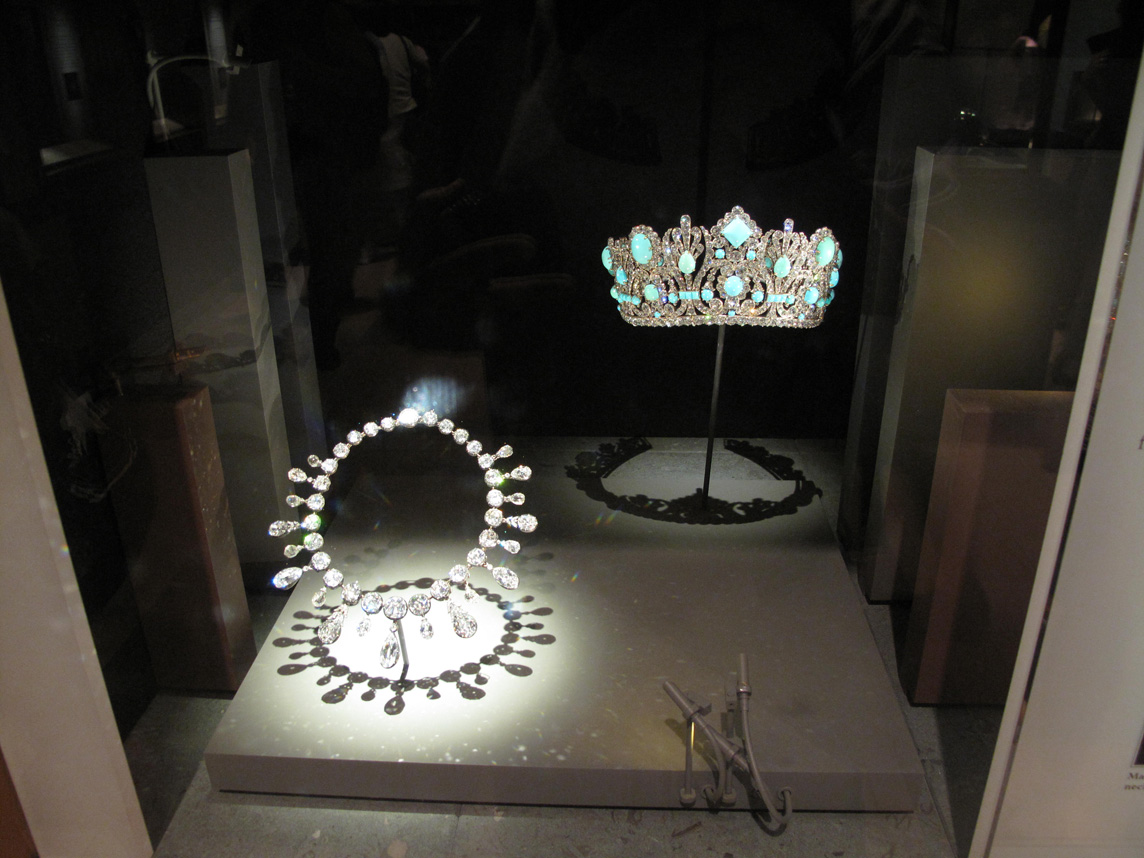 The French Emperor Napoleon I (1769-1821)
gave these two pieces of jewelry to his second wife, Empress Marie Louise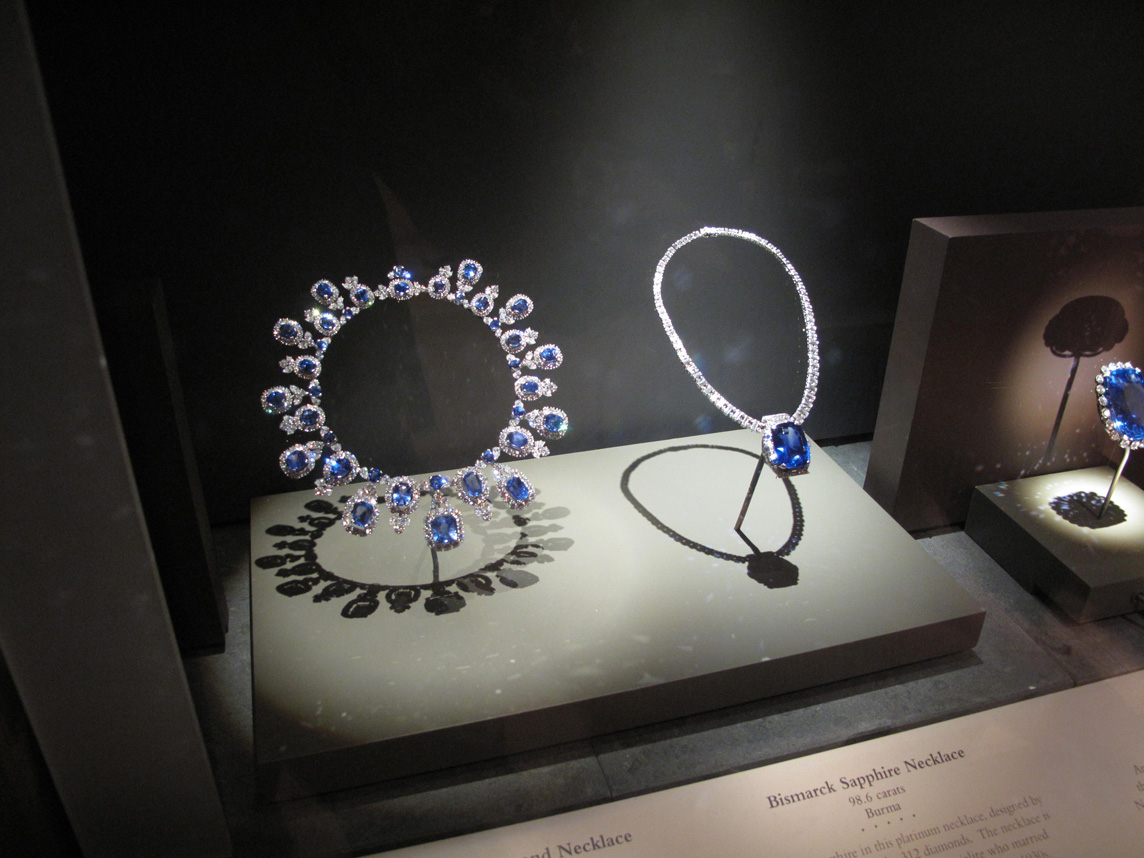 The 98.6-carat deep blue sapphire in a diamond and platinum necklace was designed by Cartier and was found in Sri Lanka. The piece was a gift to the Smithsonian Institute by Countess Mona von Bismark in 1967.

To the left: The Hall Sapphire and Diamond Necklace
Necklace featuring 36 matched sapphires from Sri Lanka totaling 195 carats. Surrounded by 435 diamonds weighing 84 carats.