A trip to Denmark midsummersday (26-june-2010)
Part 1(2)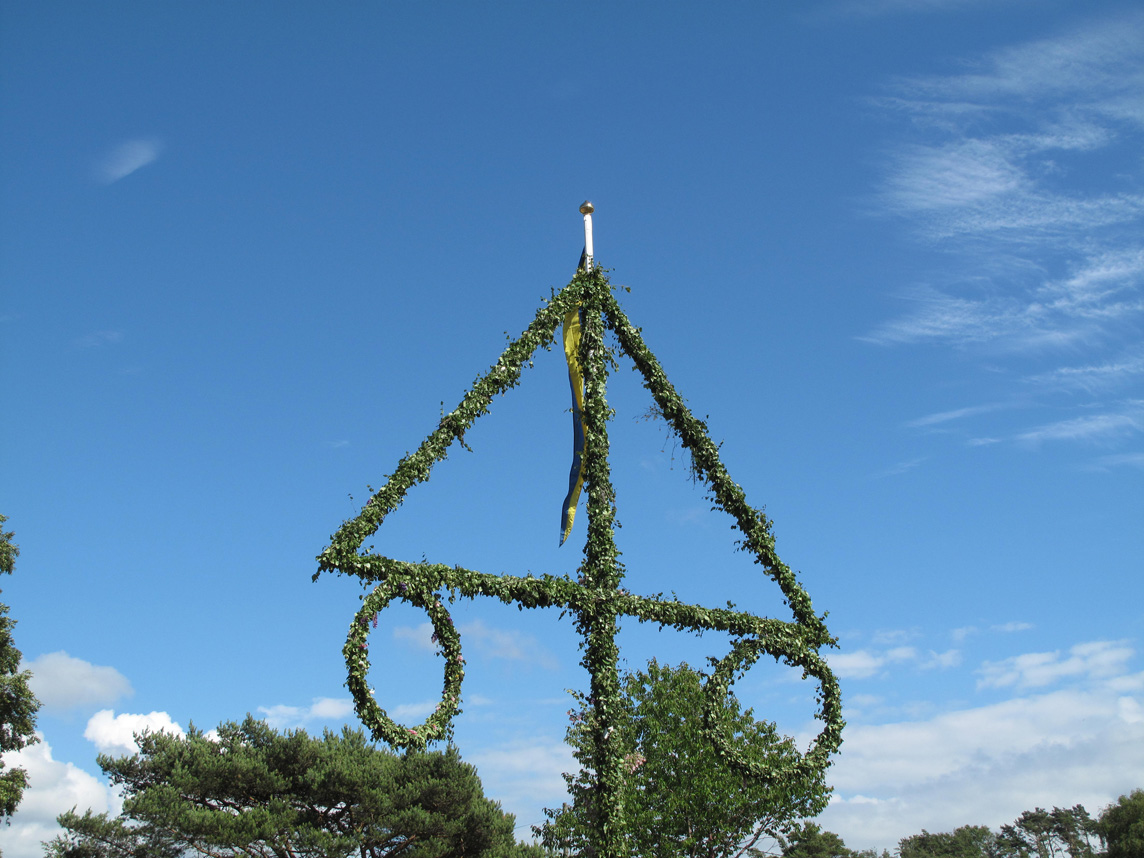 Flaggstång omgjord till Midsommarstång
A swedish Maypole made from a flagpole.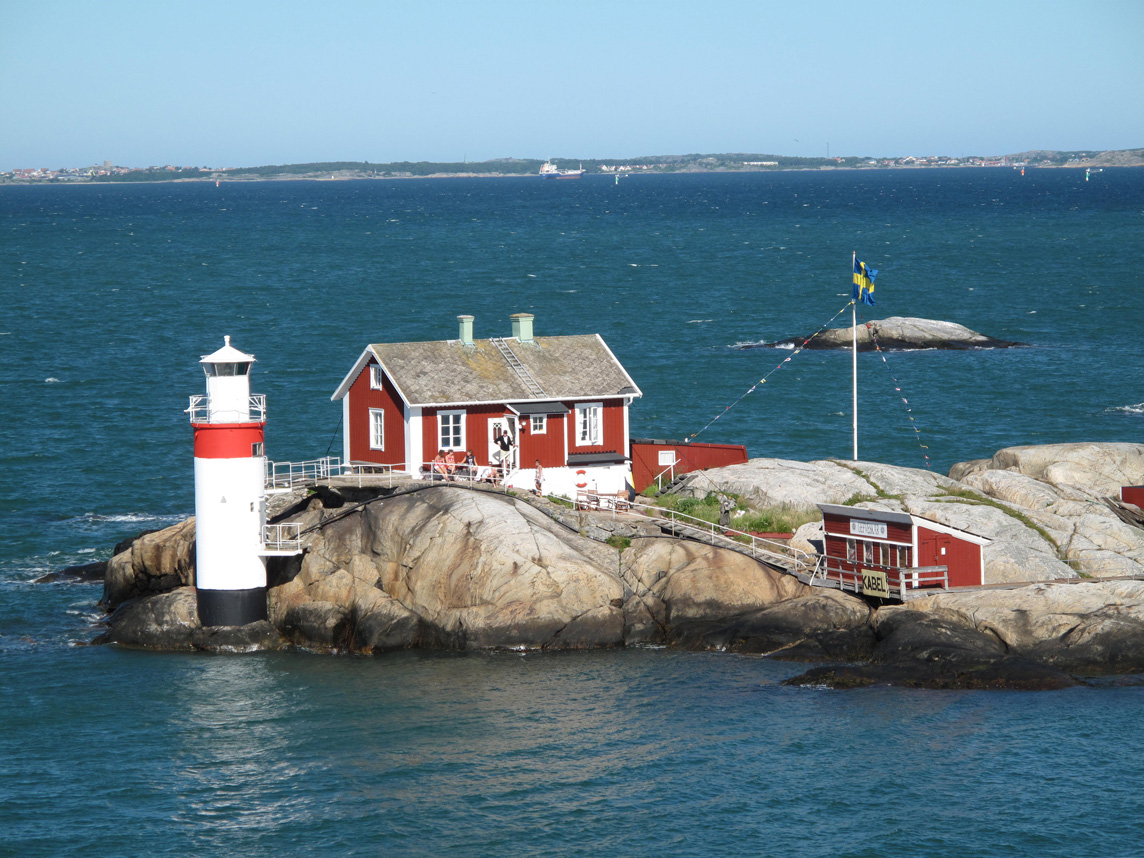 På vägen ut ur Göteborg passerar man Gefveskär, huset har onekligen havsnära läge.
Notera vajrarna som förankrar huset, behövs nog när höststormarna viner runt knutarna.

On the way out of Göteborg you can see Gefveskär which has a rather nice seaview....
Notice the cables connected to the house, they're probably needed during rough weather...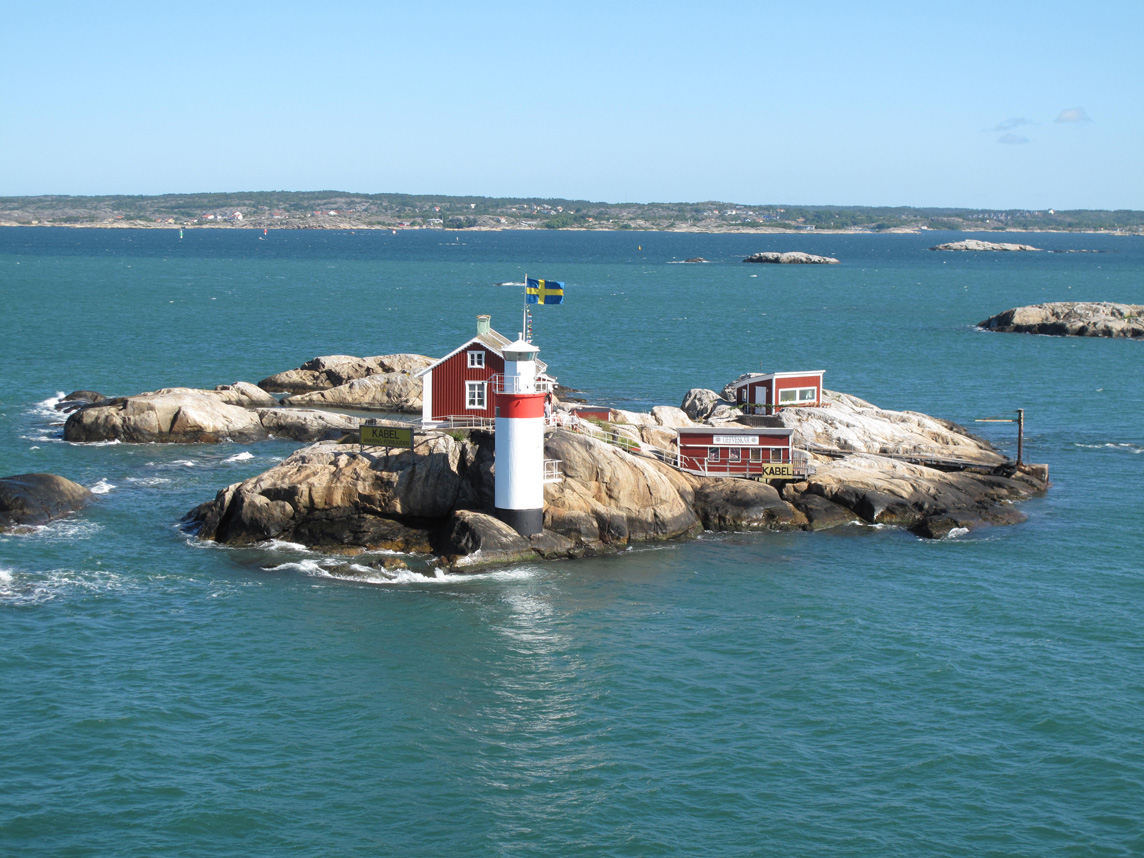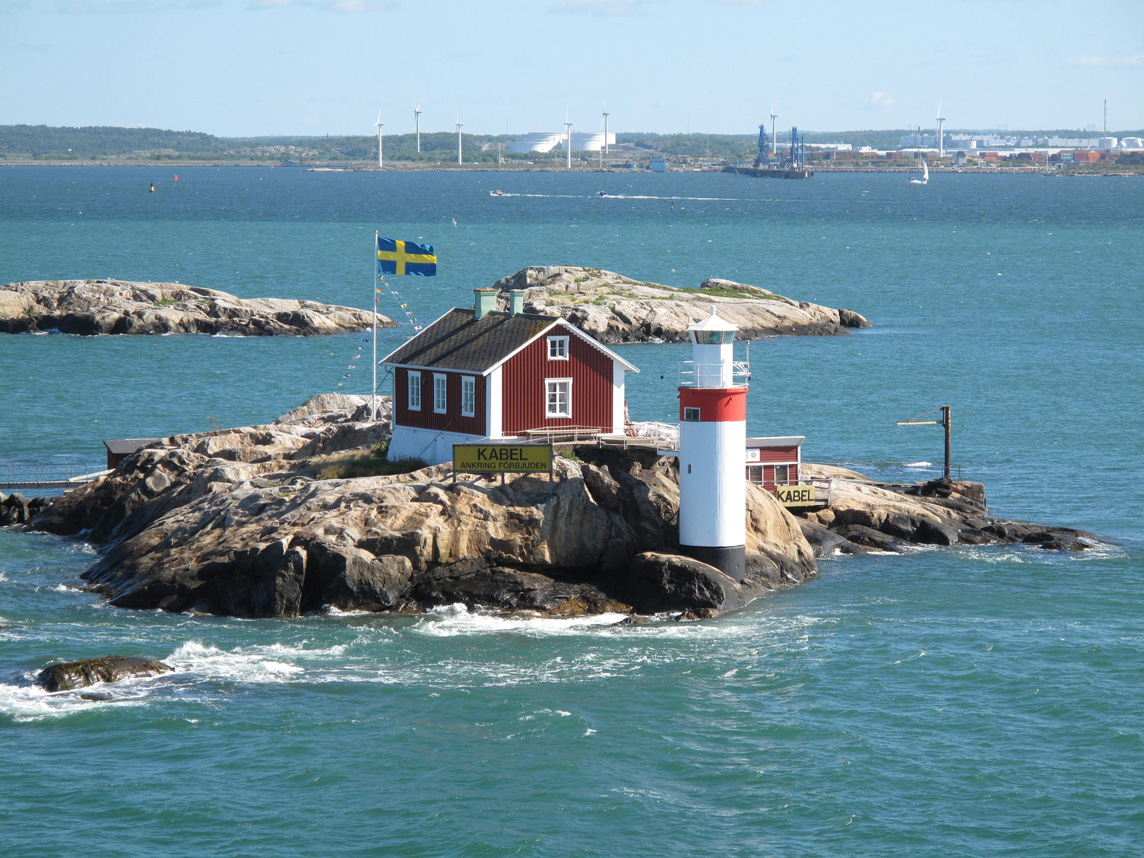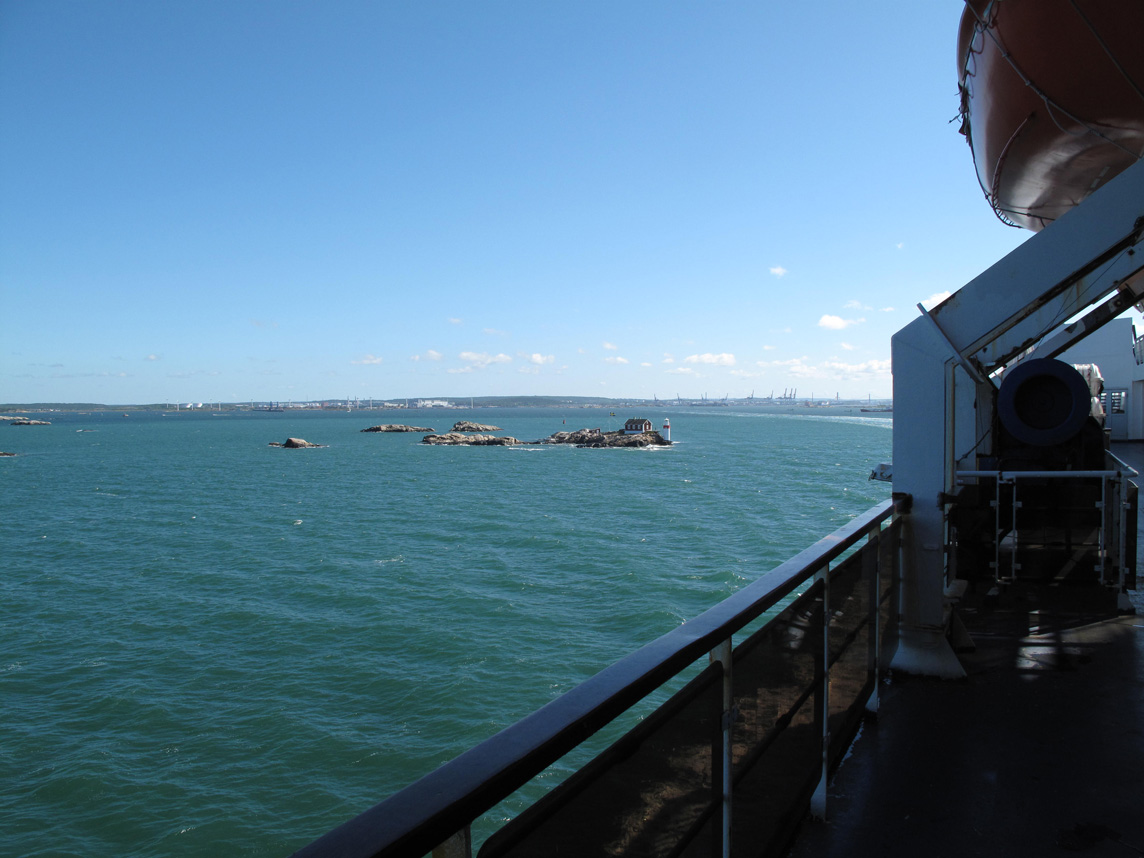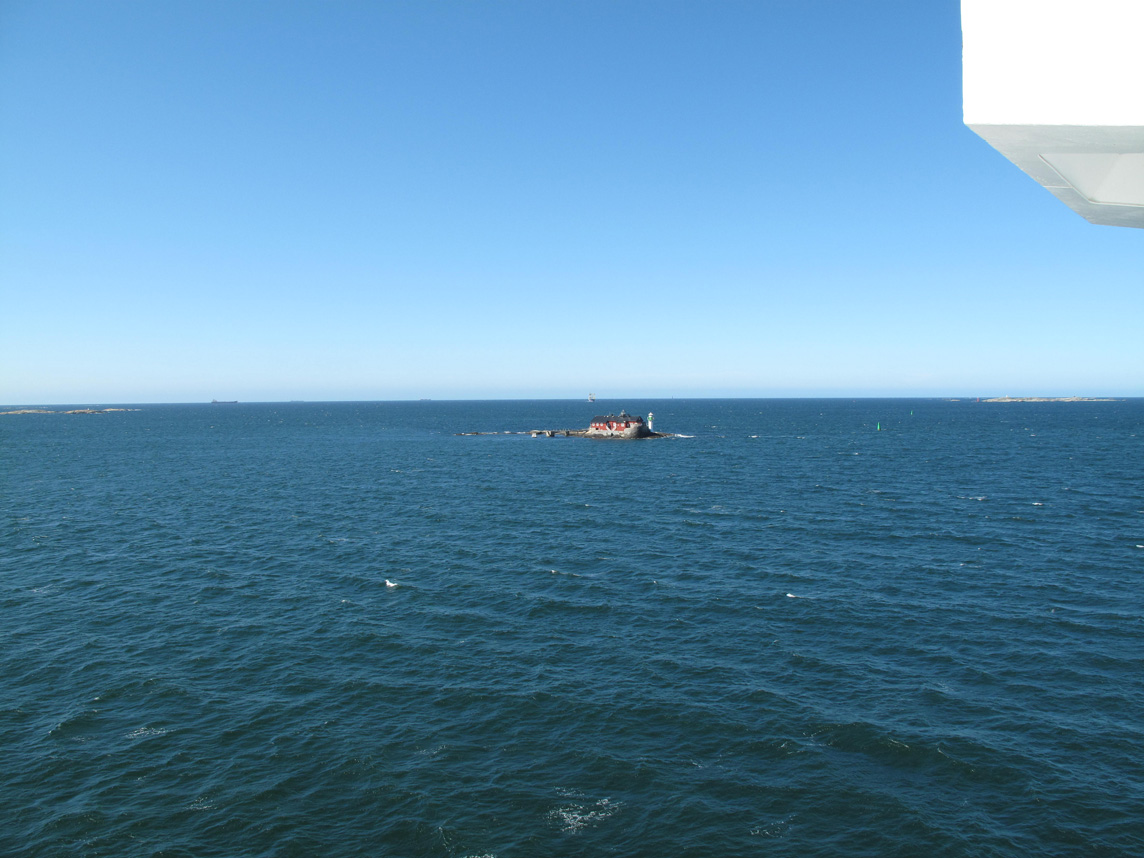 Ett annat hus med havsnära läge, vet dock ej vad det heter.
Another house with seaview however not sure about the name here.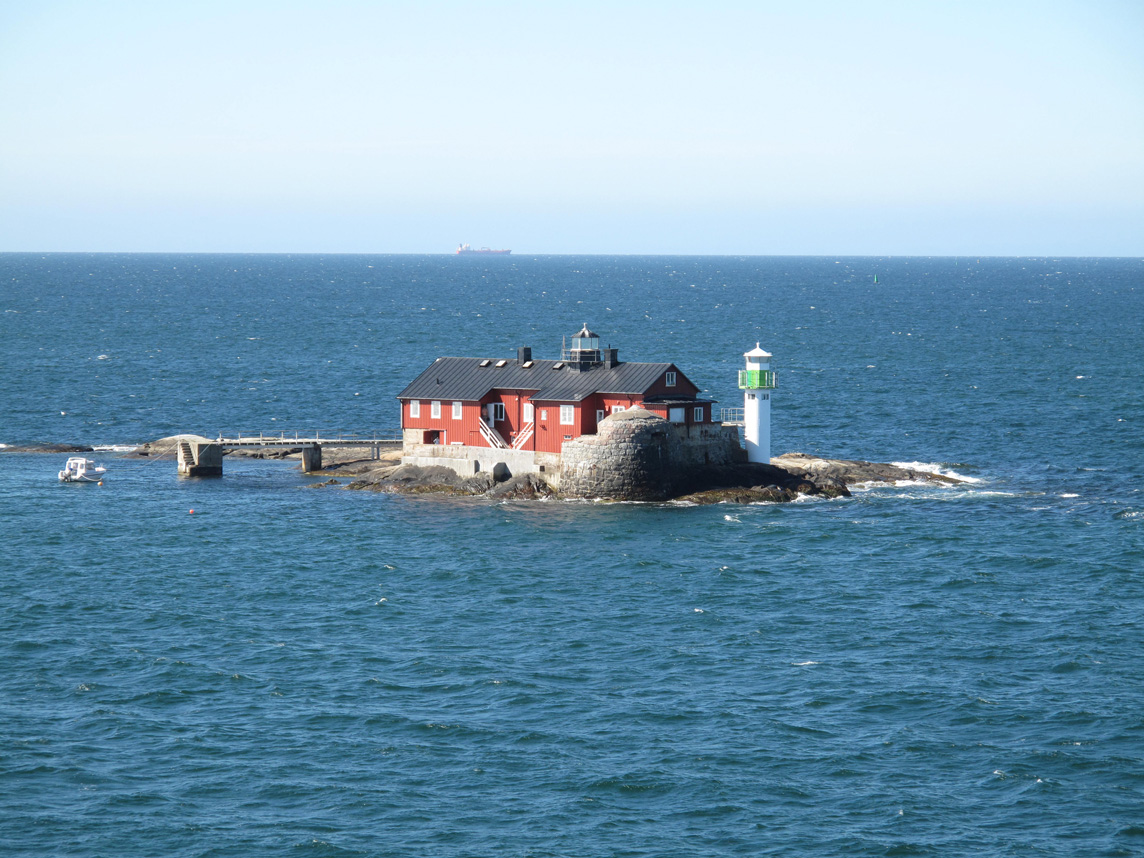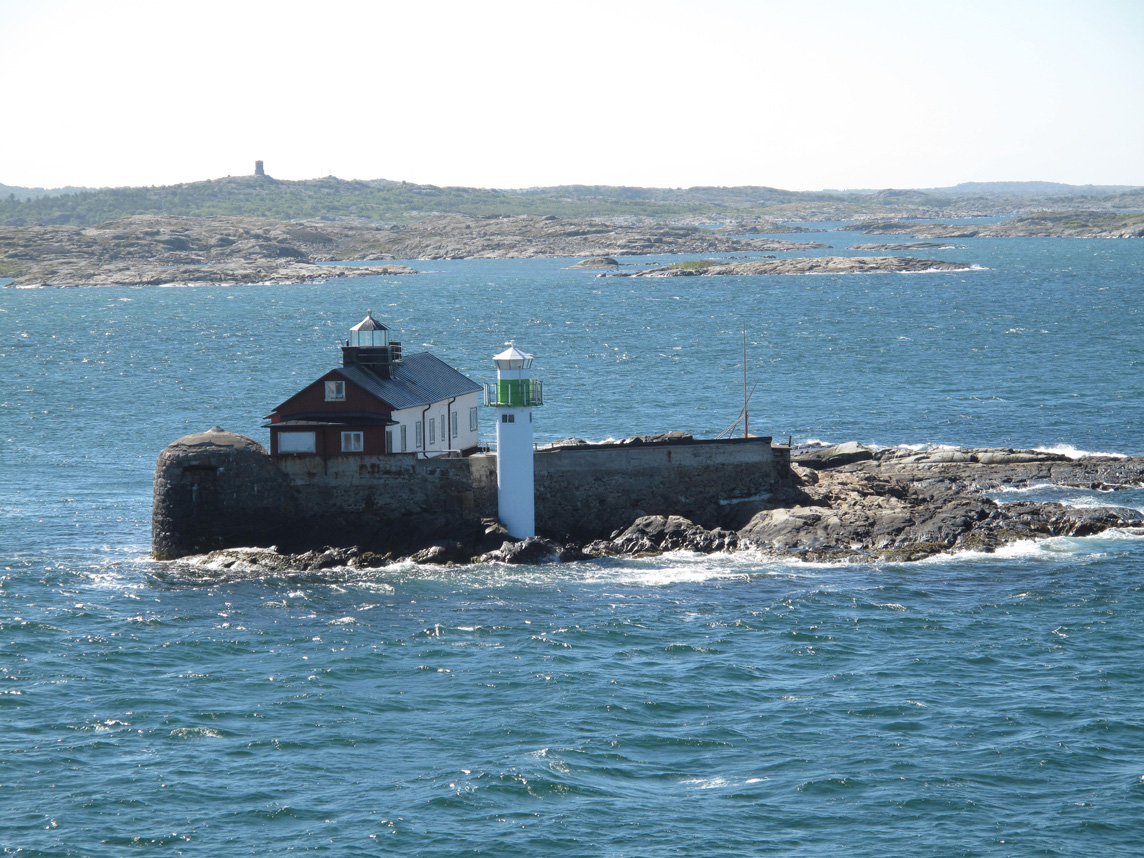 Vinga
Vinga_Lighthouse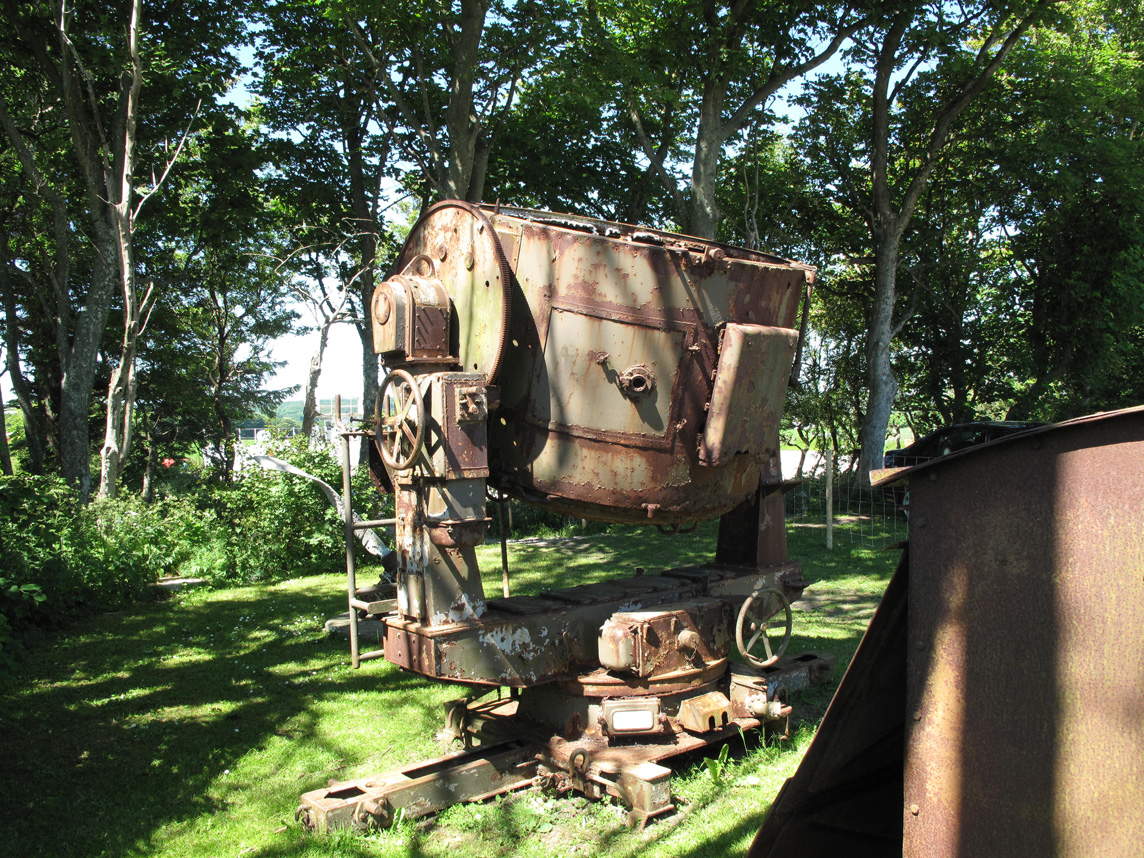 Besökte Bangsbo museum som ligger alldeles nära Fredrikshavn.
Här en tysk luftvärnsstrålkastare årsmodell 1937, är i behov av renovering.

We visited Bangsbo fort which was build by the Germans during WWII.
Here is a german 150cm antiaircraft searchlight which needs some TLC (Tender loving care) before it can be used again.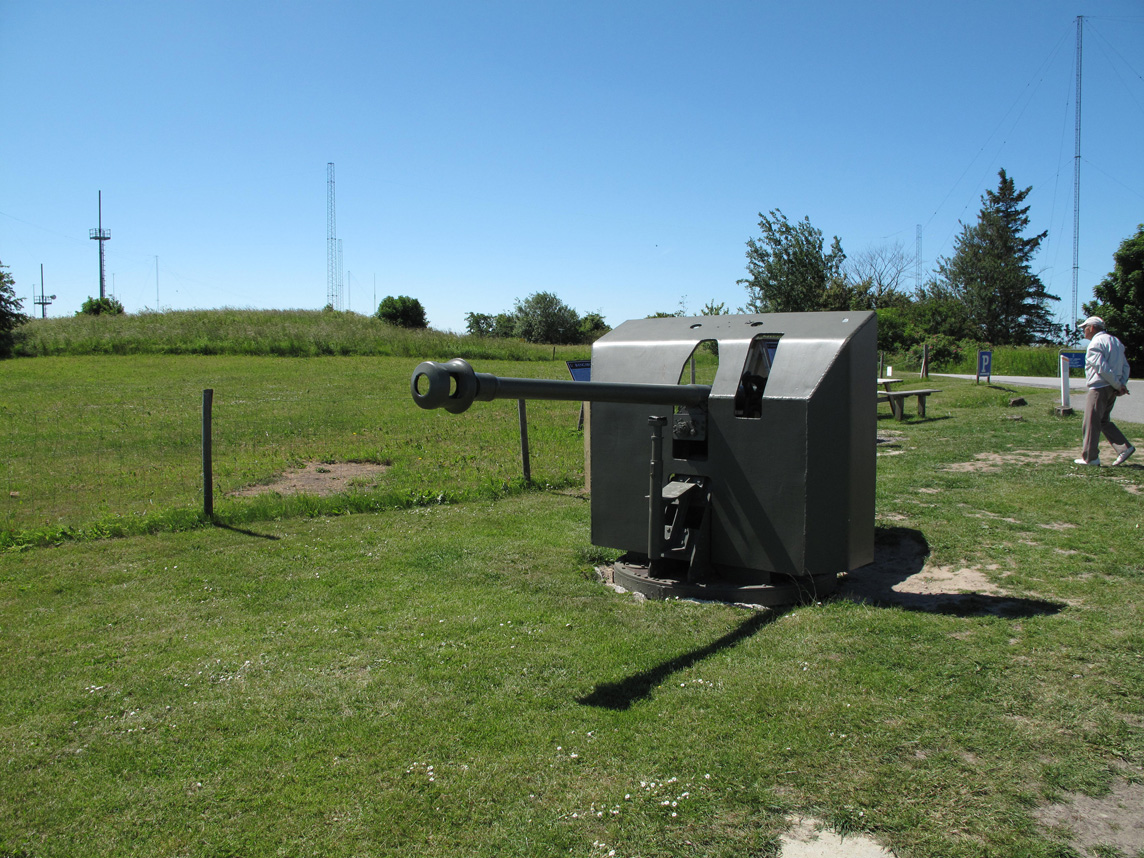 7,5 cm tysk pansarvärnspjäs för marint bruk.
A german 75 mm antitankgun for naval use.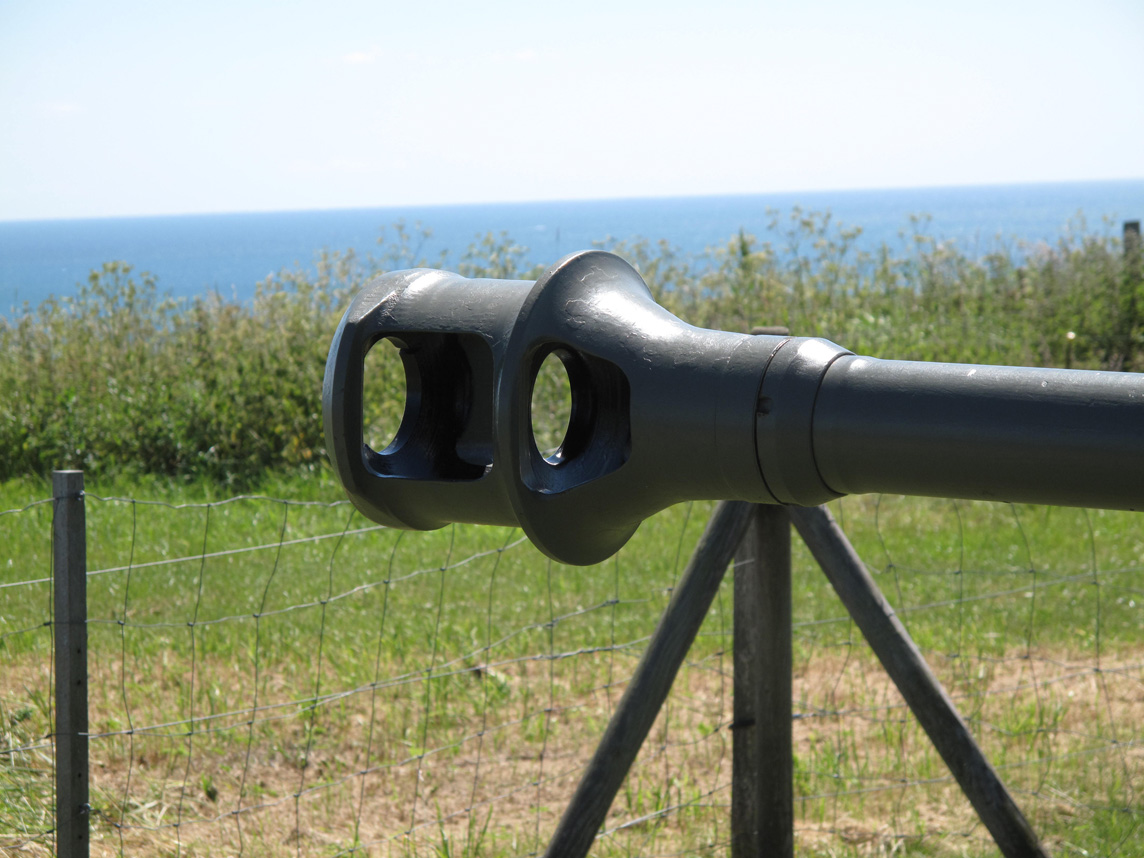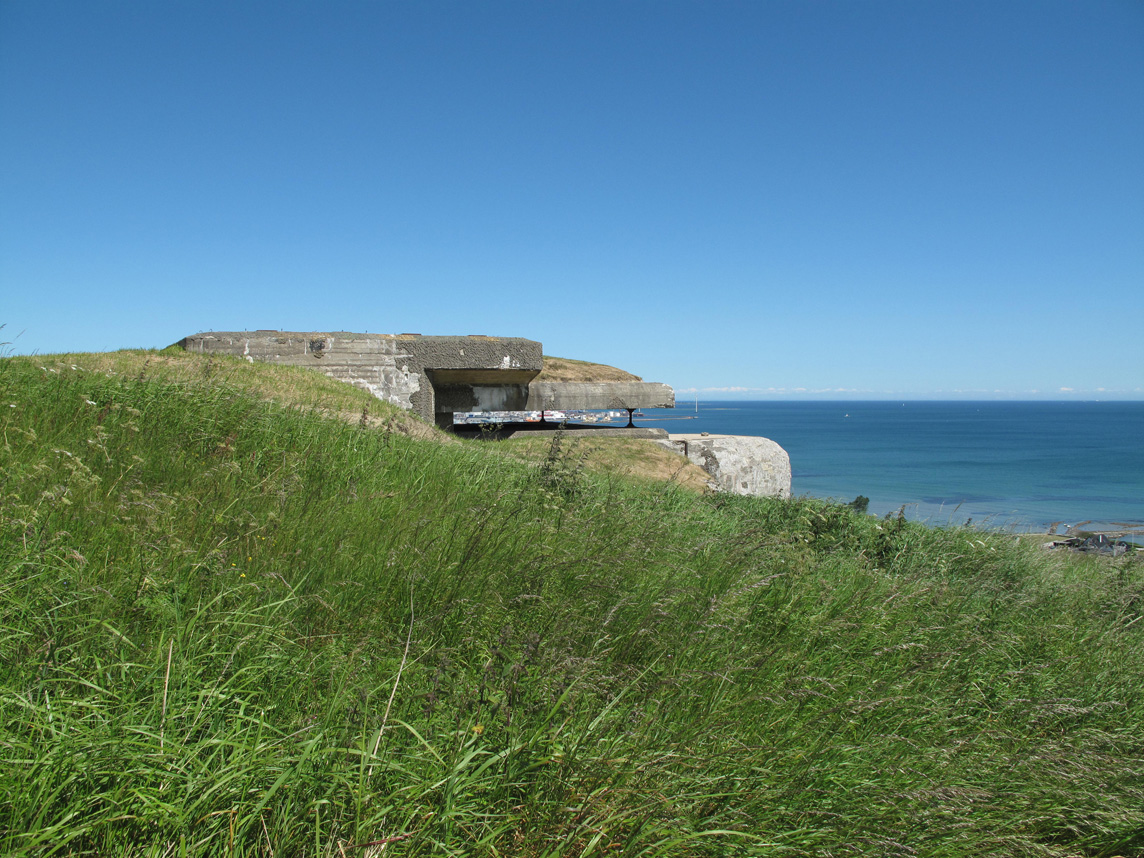 Bangsbo fort byggdes av tyskarna under 2:a världskriget och skulle övervaka hamnen i Fredrikshavn samt sköta försvaret av Norra Danmark
om de allierade försökte sig på en invasion där.

Bangsbo fort was built by the germans during WWII and should guard the harbour in Fredrikshavn and also control the defence
of Nothern Denmark in case of an invasion of the allied forces.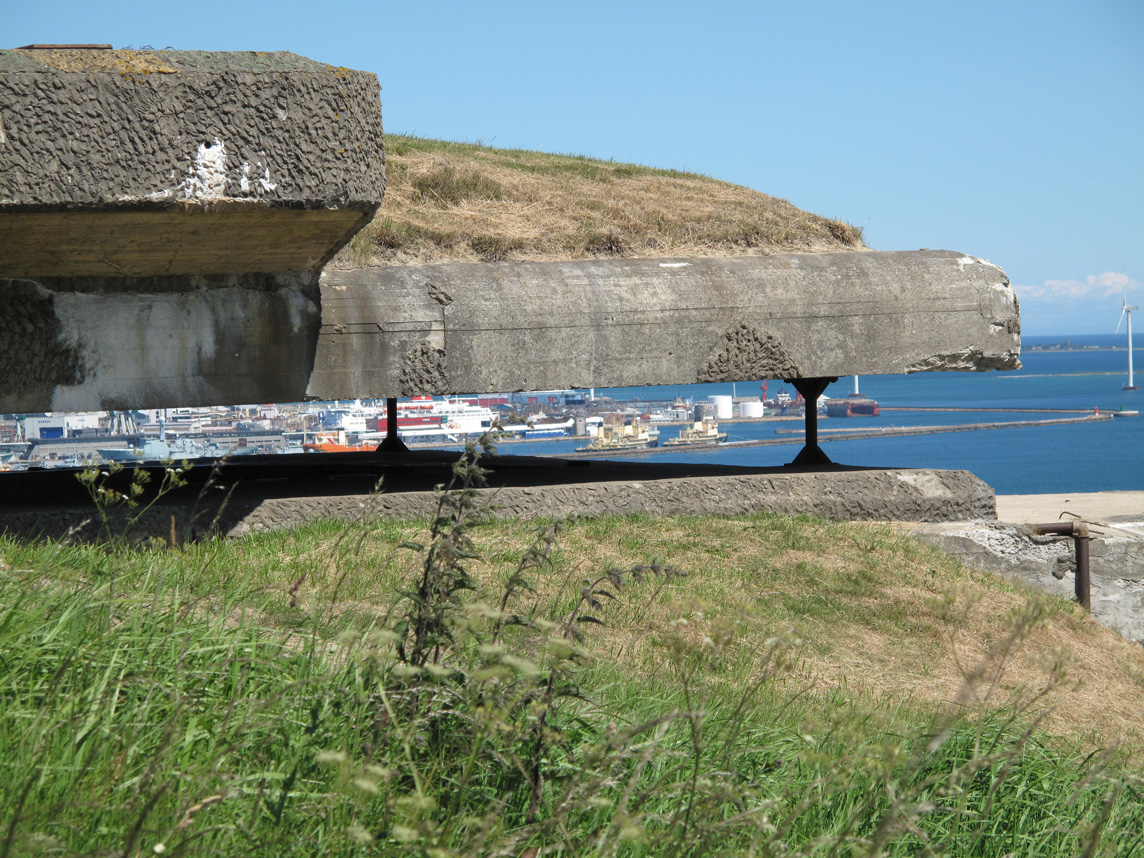 Då invasionen kom i Frankrike istället så undgick Bangsbo fort helt förstörelse under 2:a världskriget och är nu ett museum.

Since the invasion took place in France instead, Bangsbo fort was never destroyed during the war.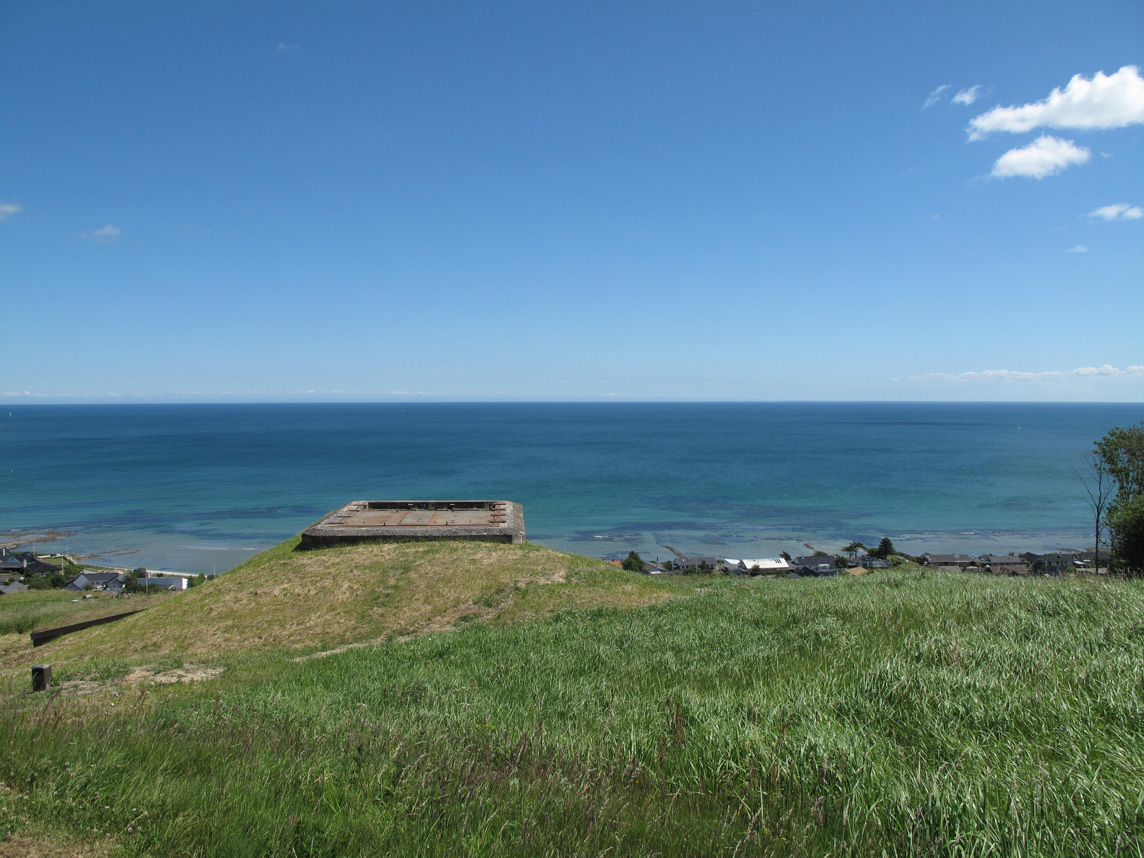 Bra utsikt, man kan förstå att man lade bunkrarna här uppe.

Excellent view it's easy to understand why the Germans put Bangsbo fort where they did.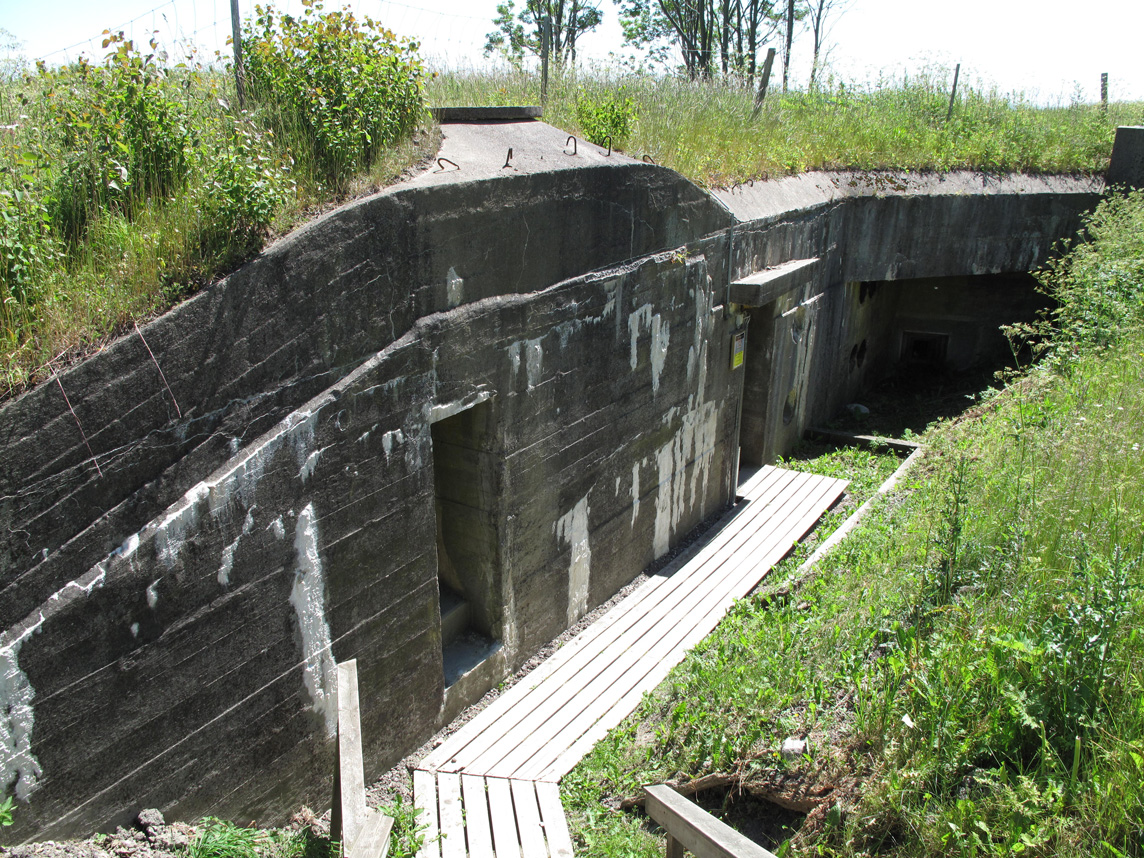 Ingång till en av bunkrarna.
The entrance to one of the bunkers.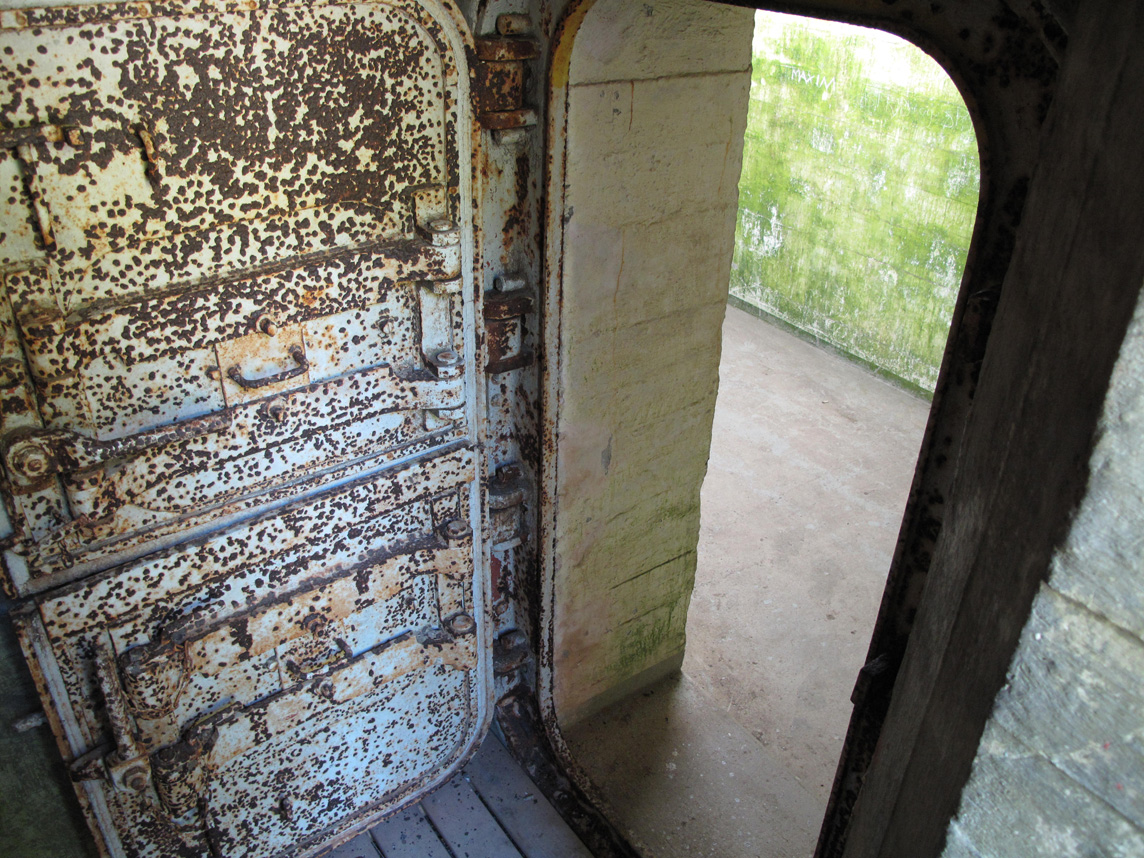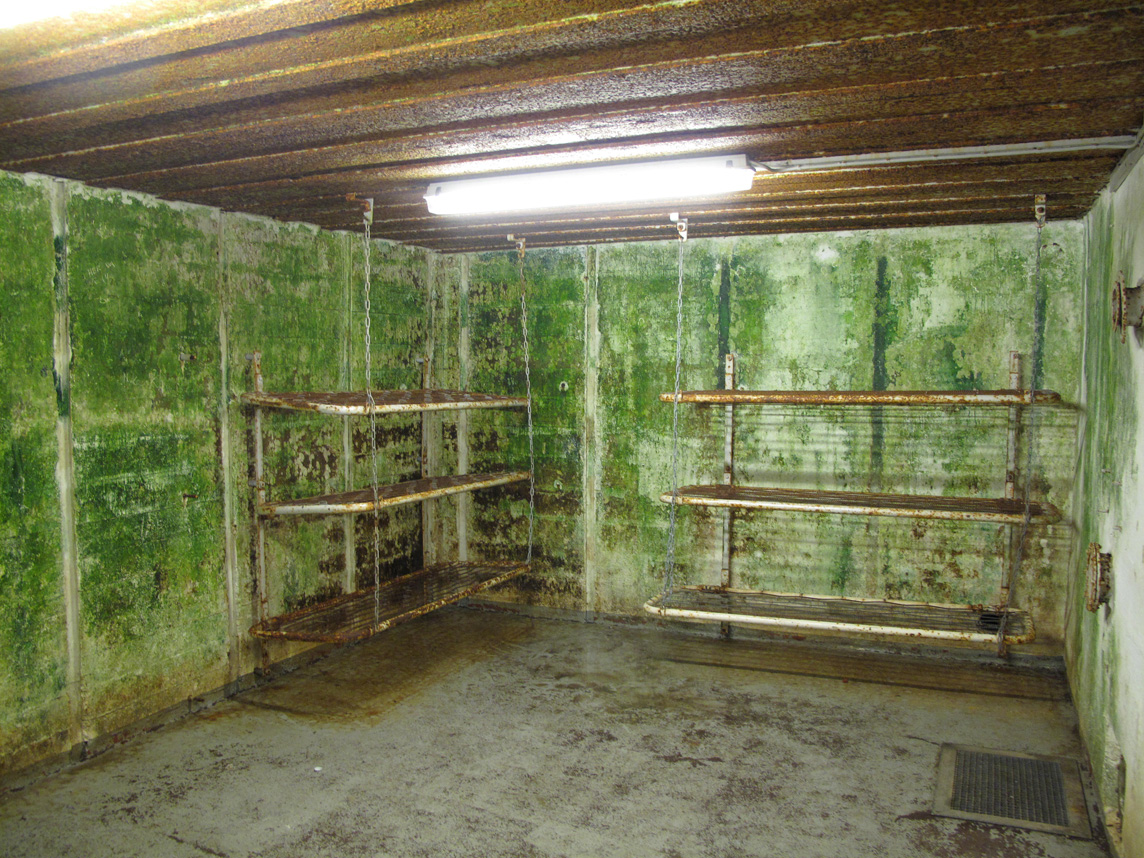 Förläggningen såg säkert bättre ut förr men var knappast 5 stjärning ens då.

I guess it looked better 65 years ago but even then it wasn't a 5 star accommodation.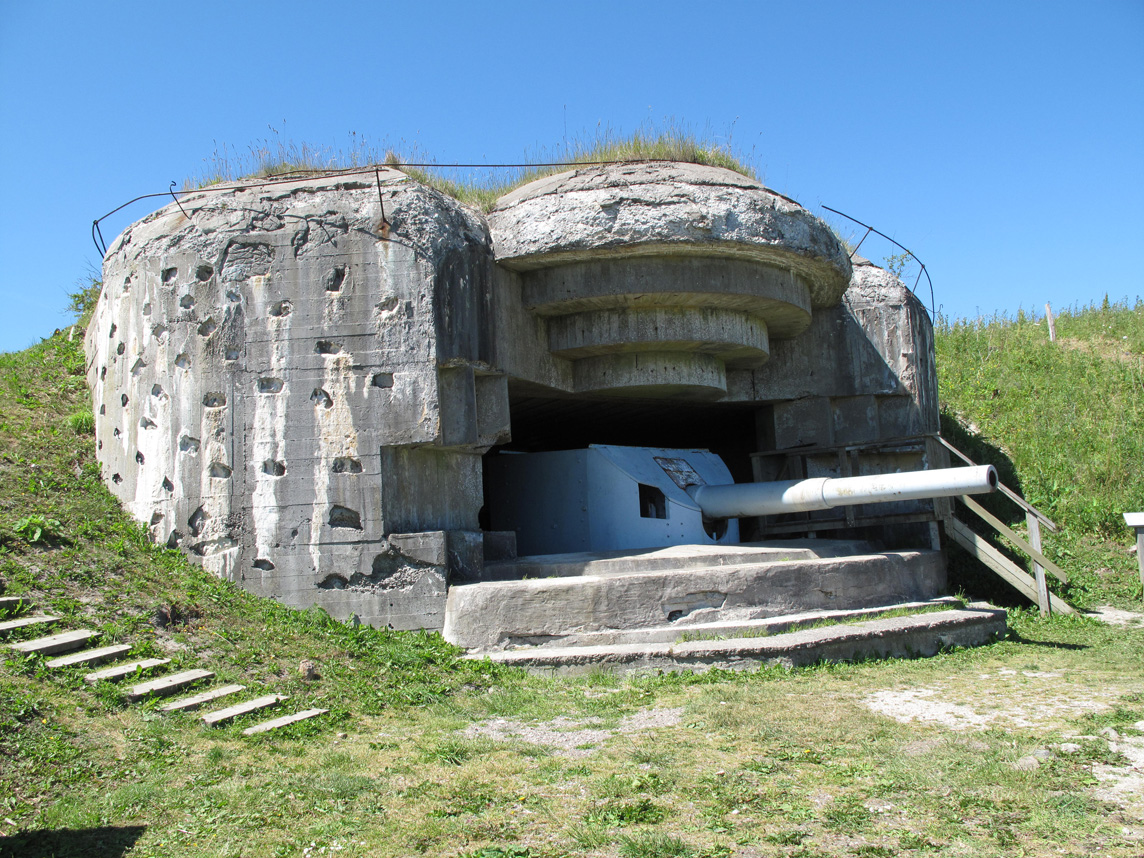 Ett av kanontornen, kanontornen plockade tyskarna från den danska båten Nils Juel.
Kanonerna är tillverkade av Bofors.

One of the guns, made by Bofors for the Danish ship Nils Juel.
However the Germans removed the guns from the ship and placed them in Bangsbo fort instead.




Det andra kanontornet.

The second gun from the ship Nils Juel.

For more pictures return to mainpage