Smögen, Sweden July-2010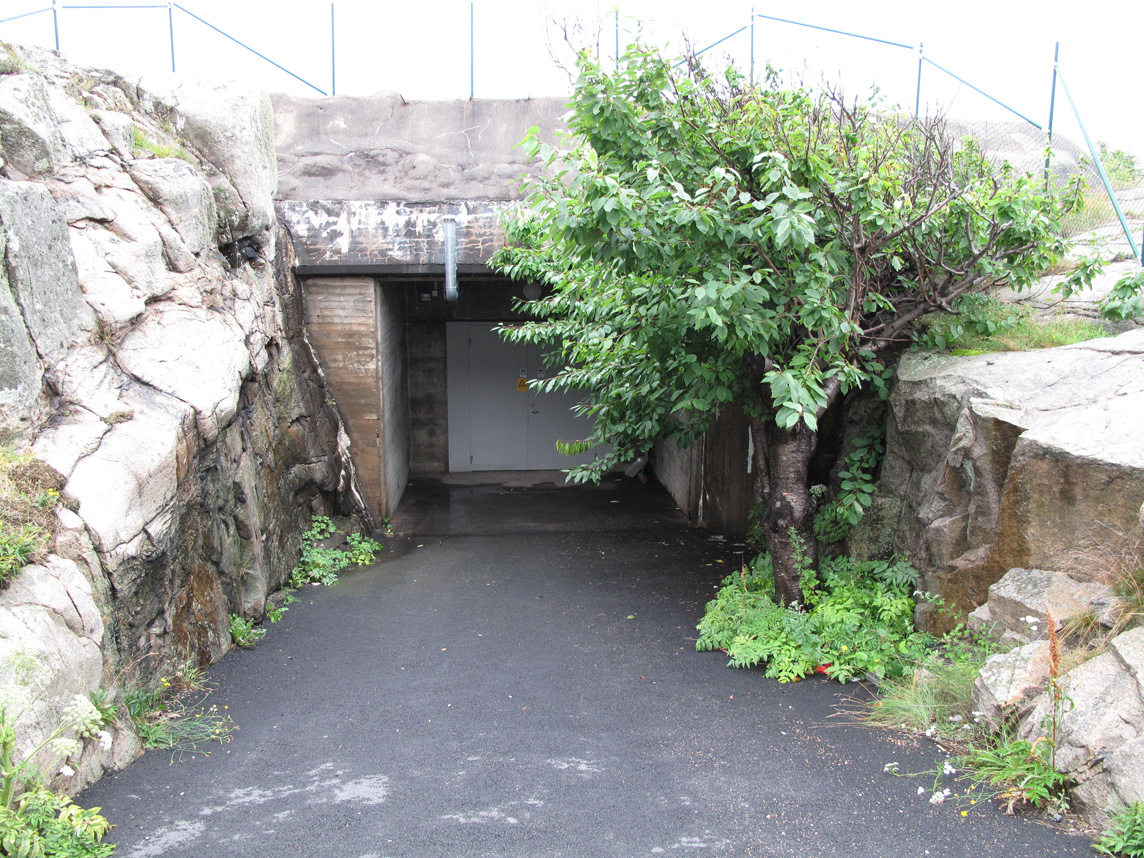 Mackmyra Whisky Storage in Smögen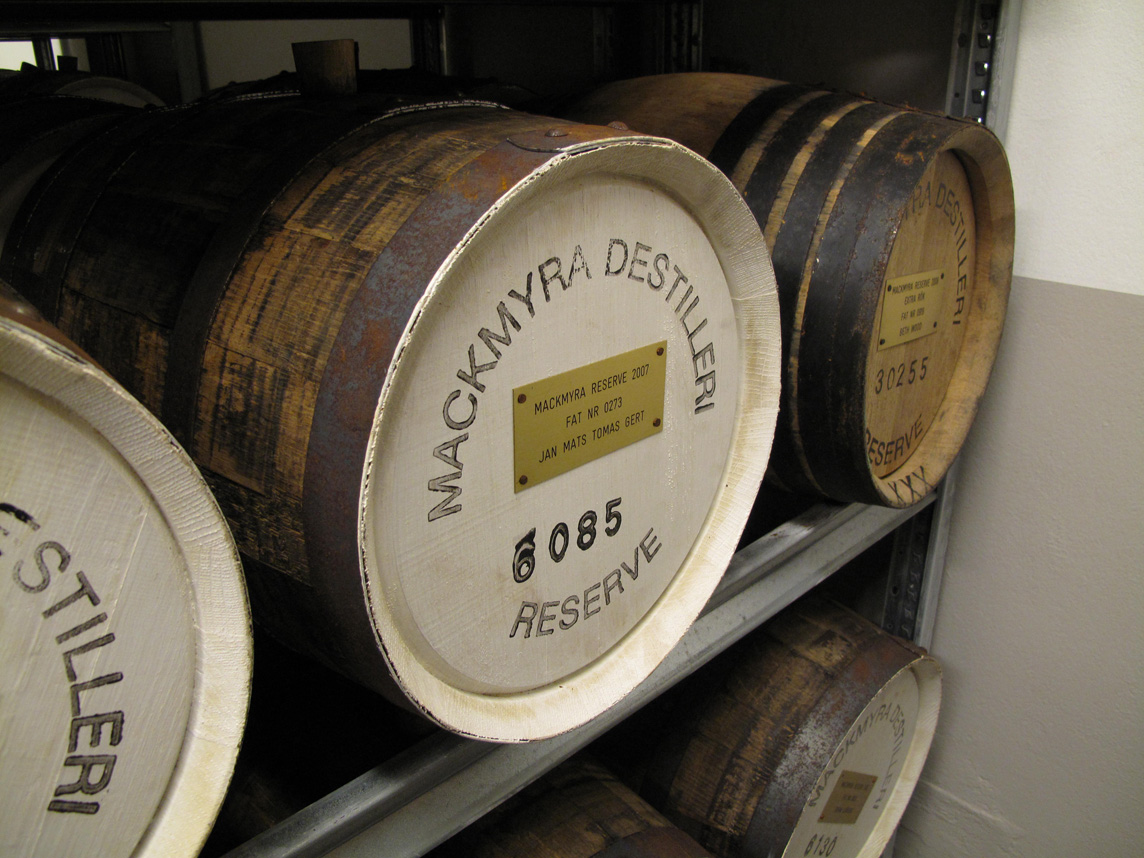 Our Barrel!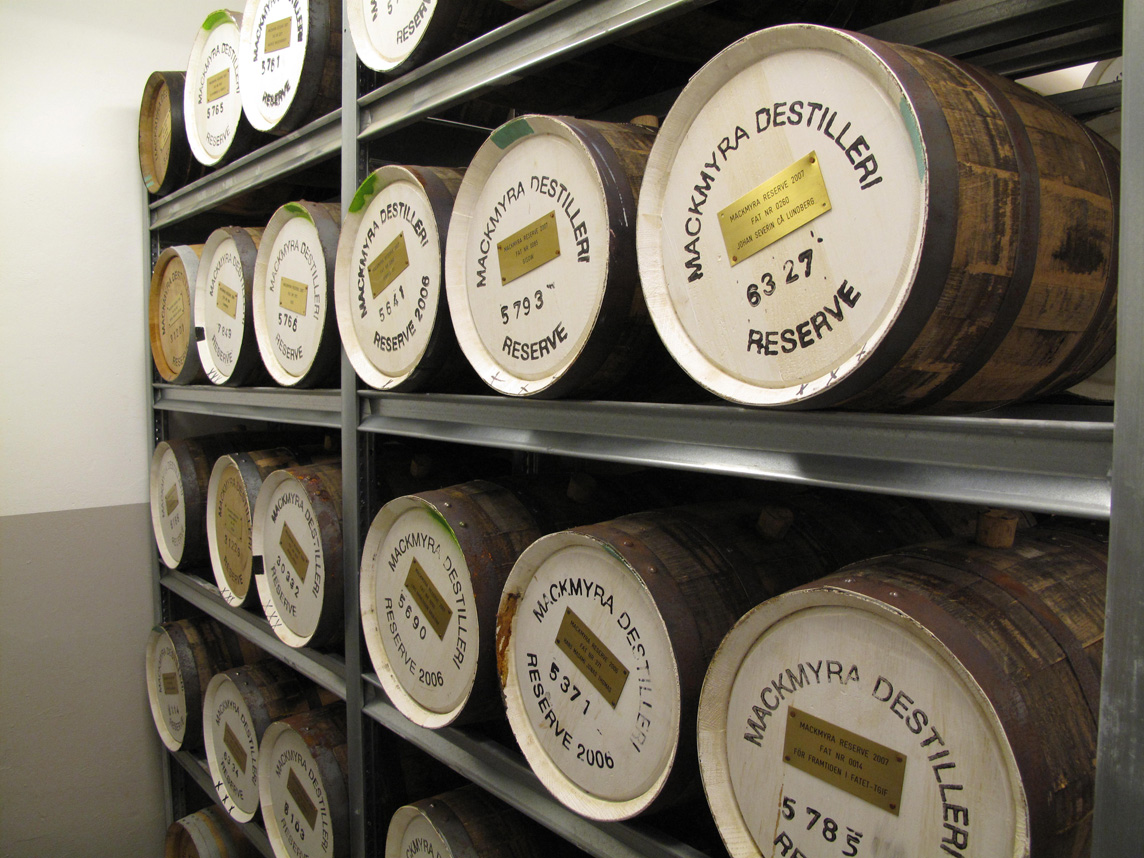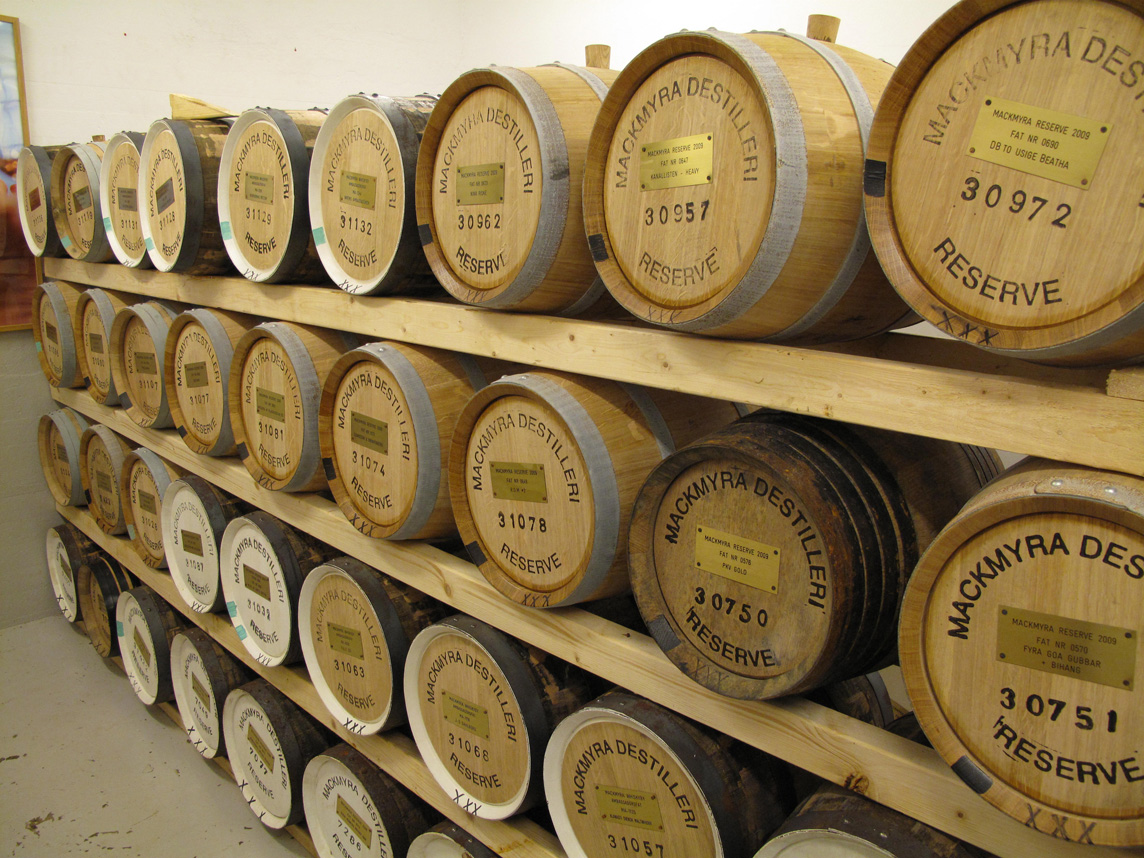 The newest looking barrels are made from swedish oak from Visingsö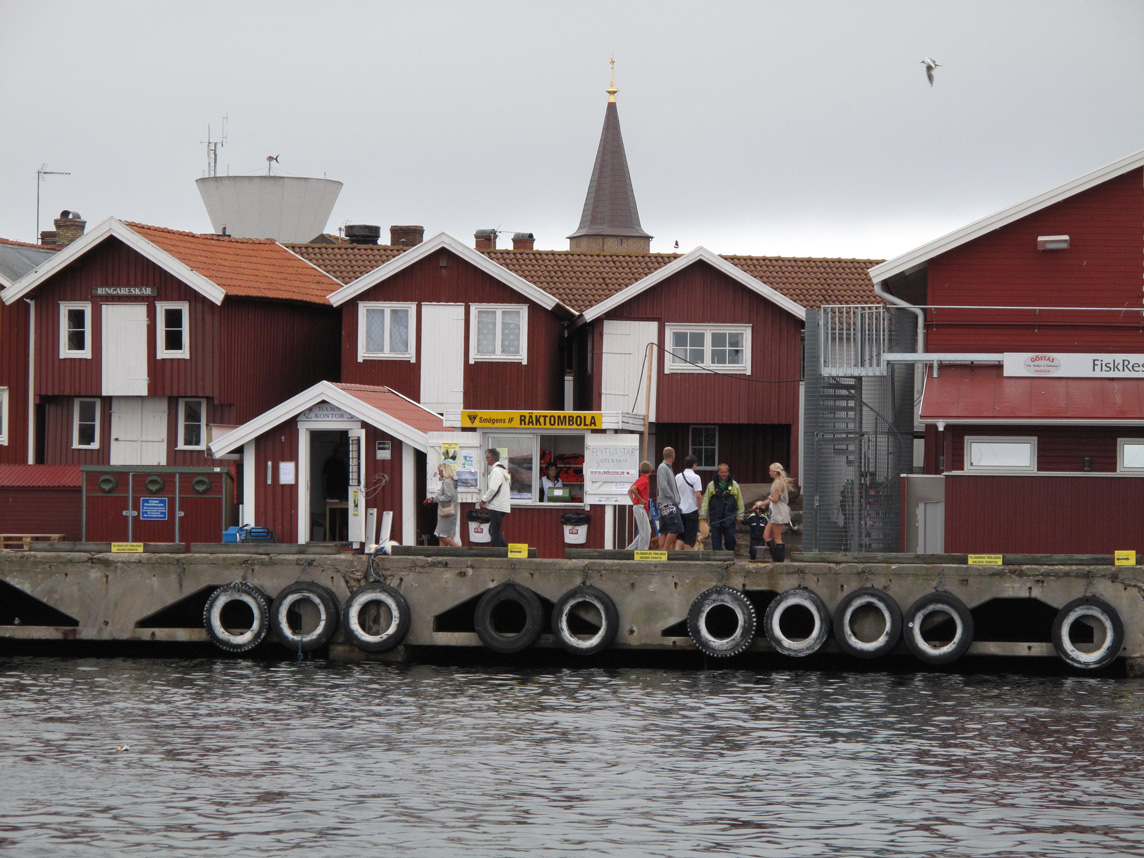 A shrimp tombola!
Yes you're in Smögen on the Swedish westcoast.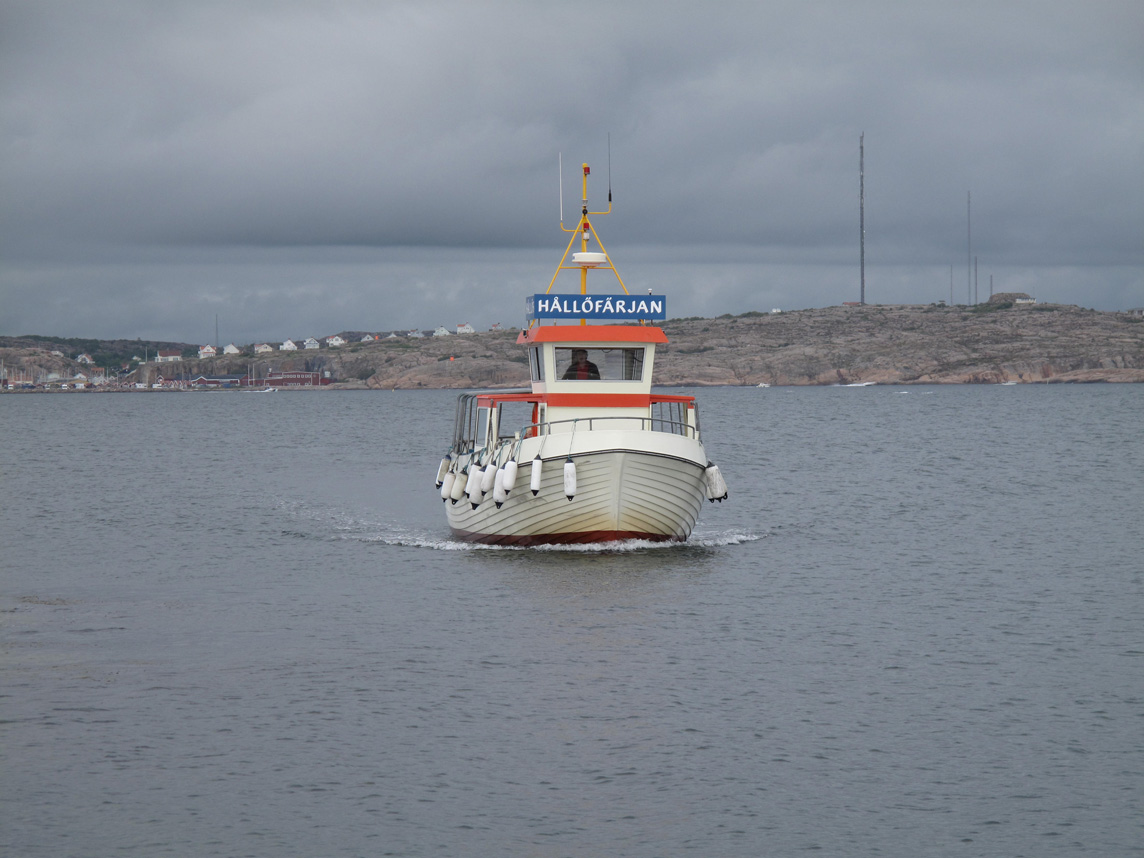 We took the ferry to Hållö.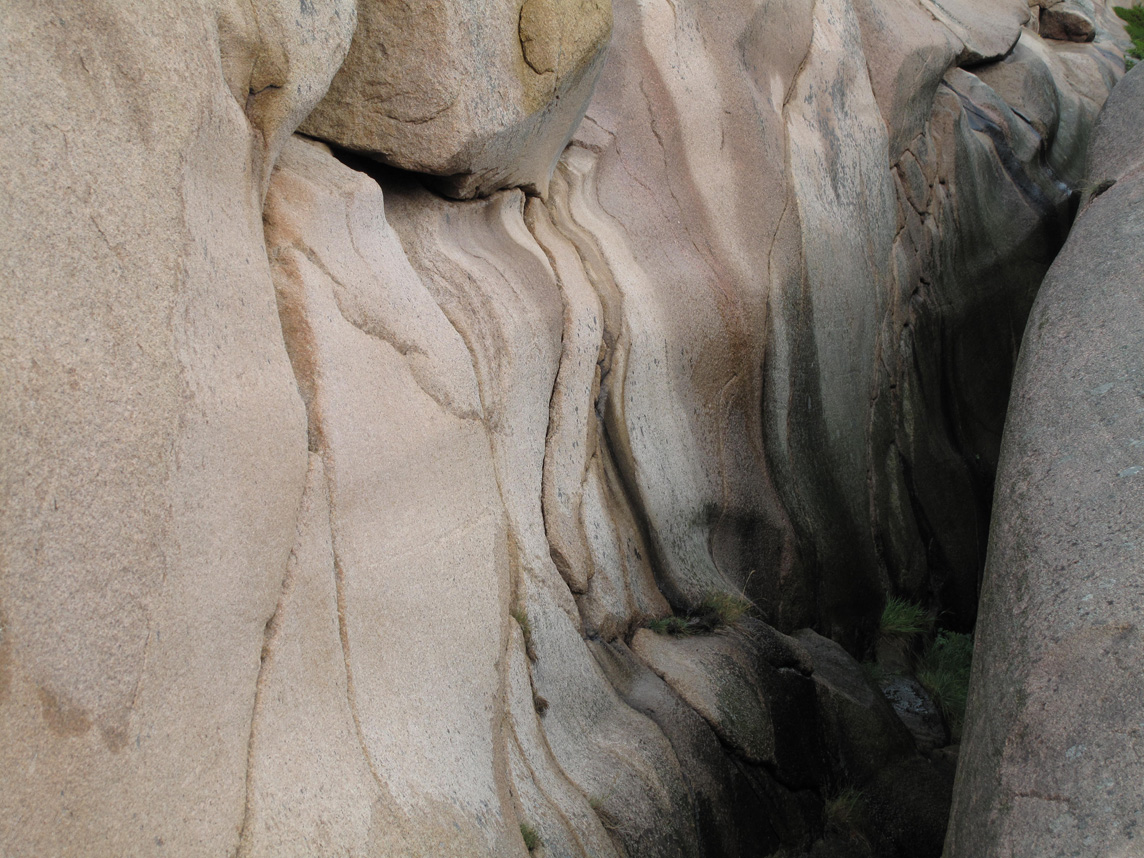 Hållö.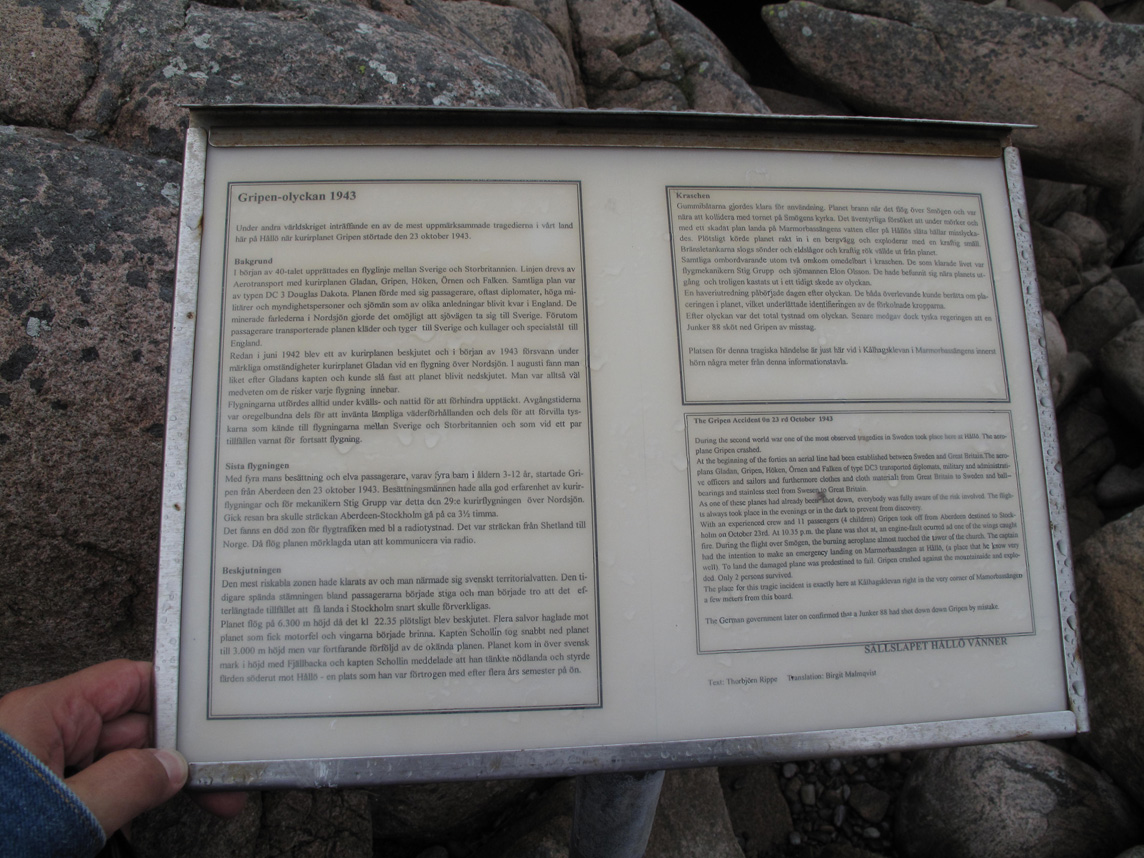 During the second world war a swedish DC3 was shot down at Hållö the 23 rd October 1943 by a german Junker 88.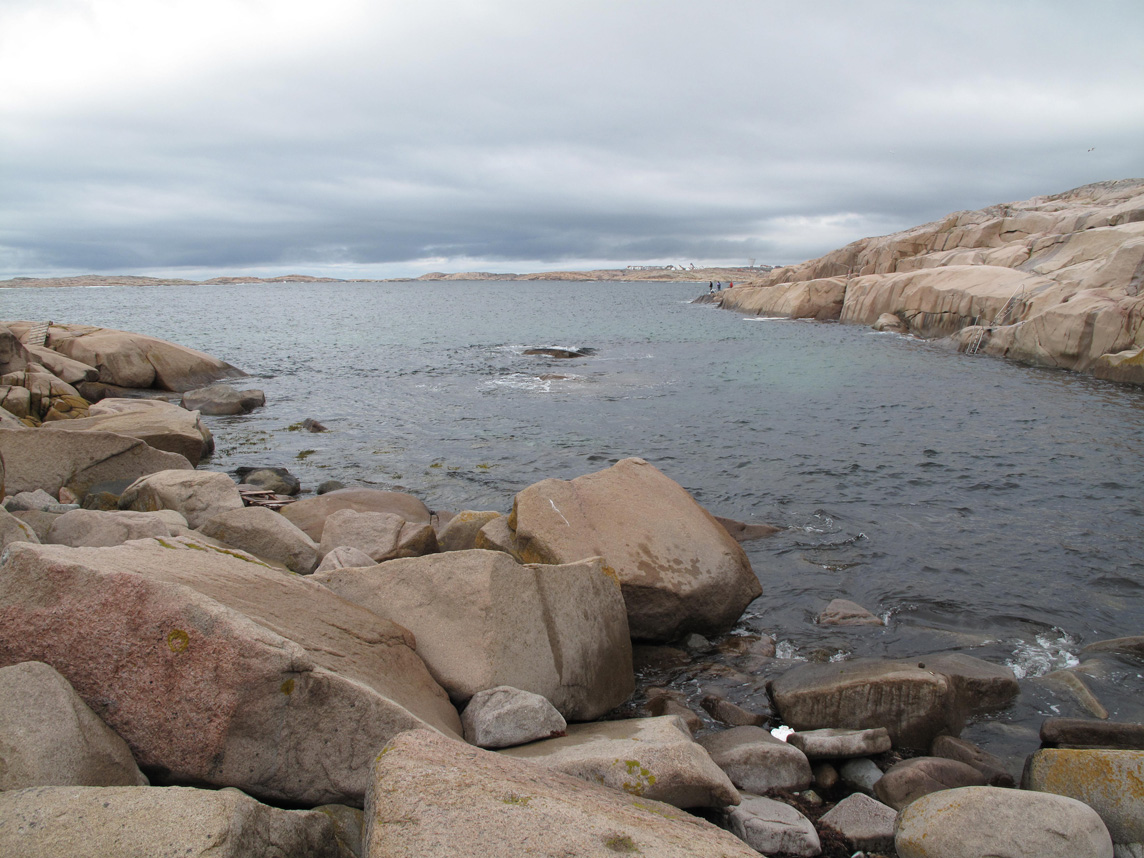 The DC3 crashed here.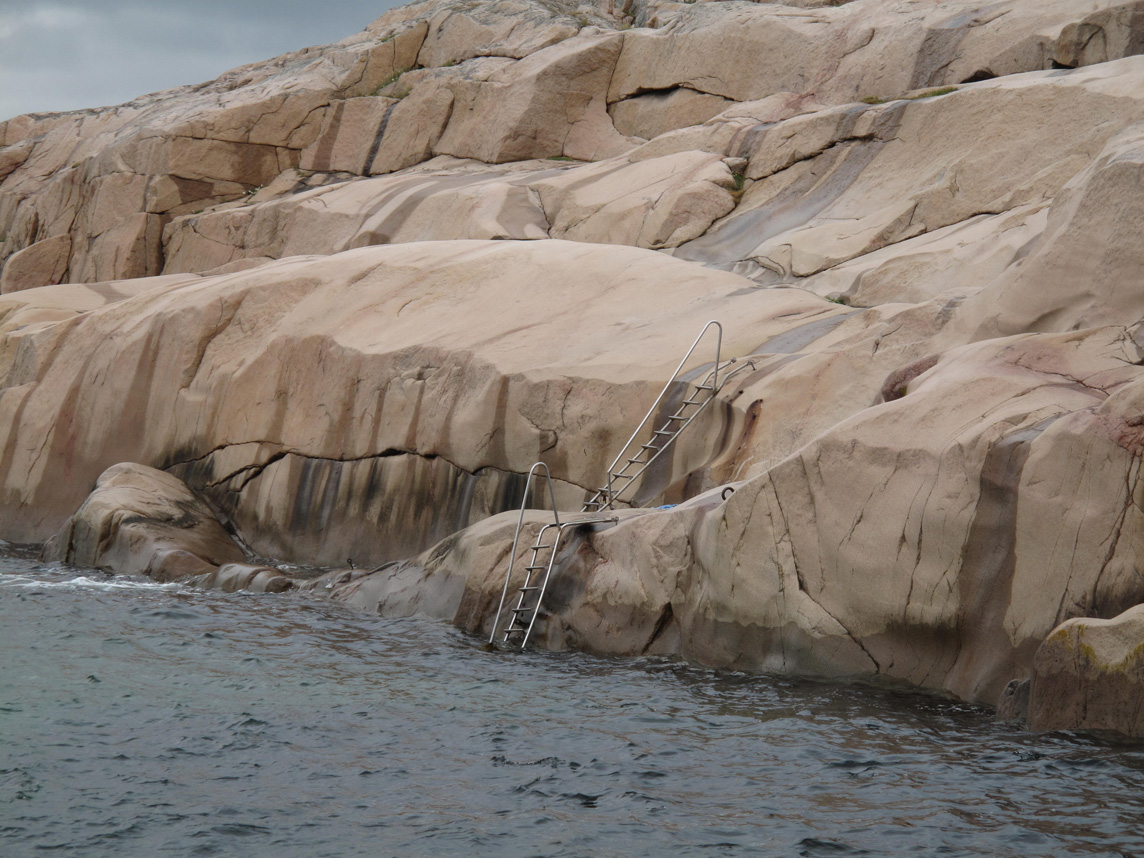 Now you can take a bath here however the weather wasn't that good when we visited Hållö.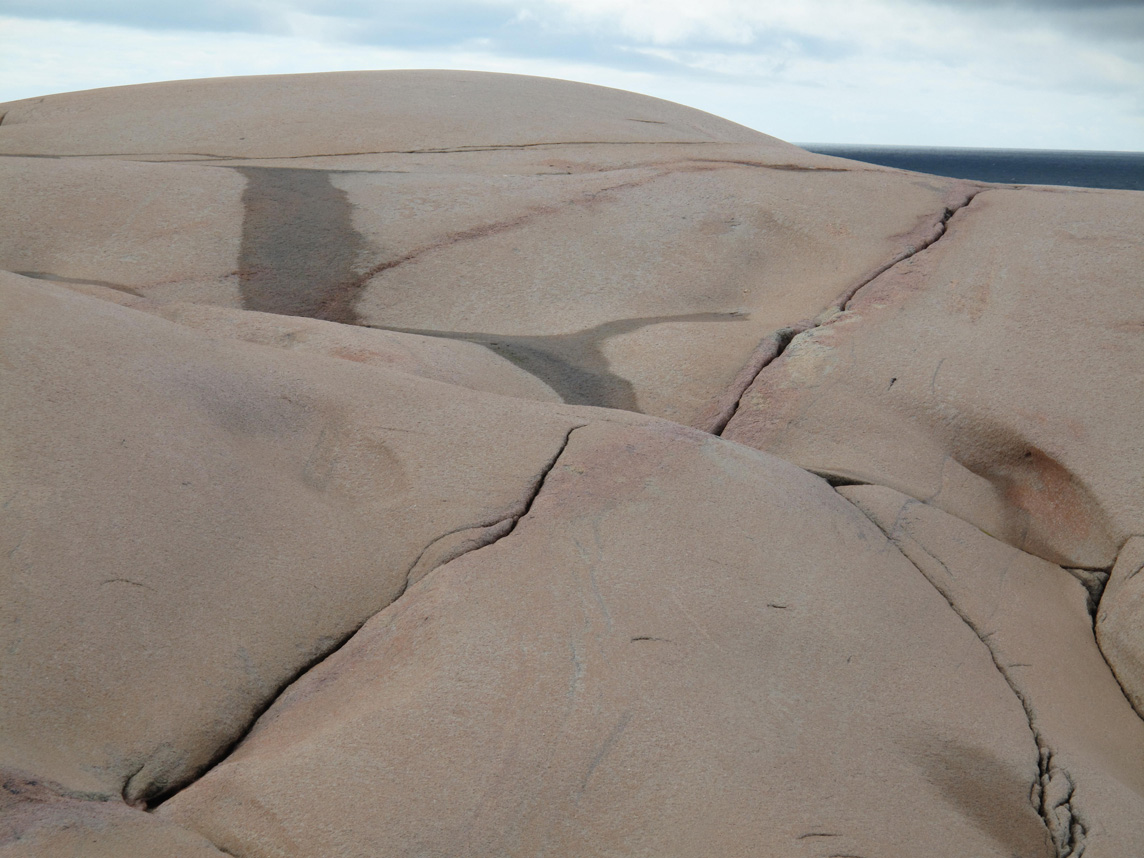 Slättehälla on Hållö was polished during the Ice_age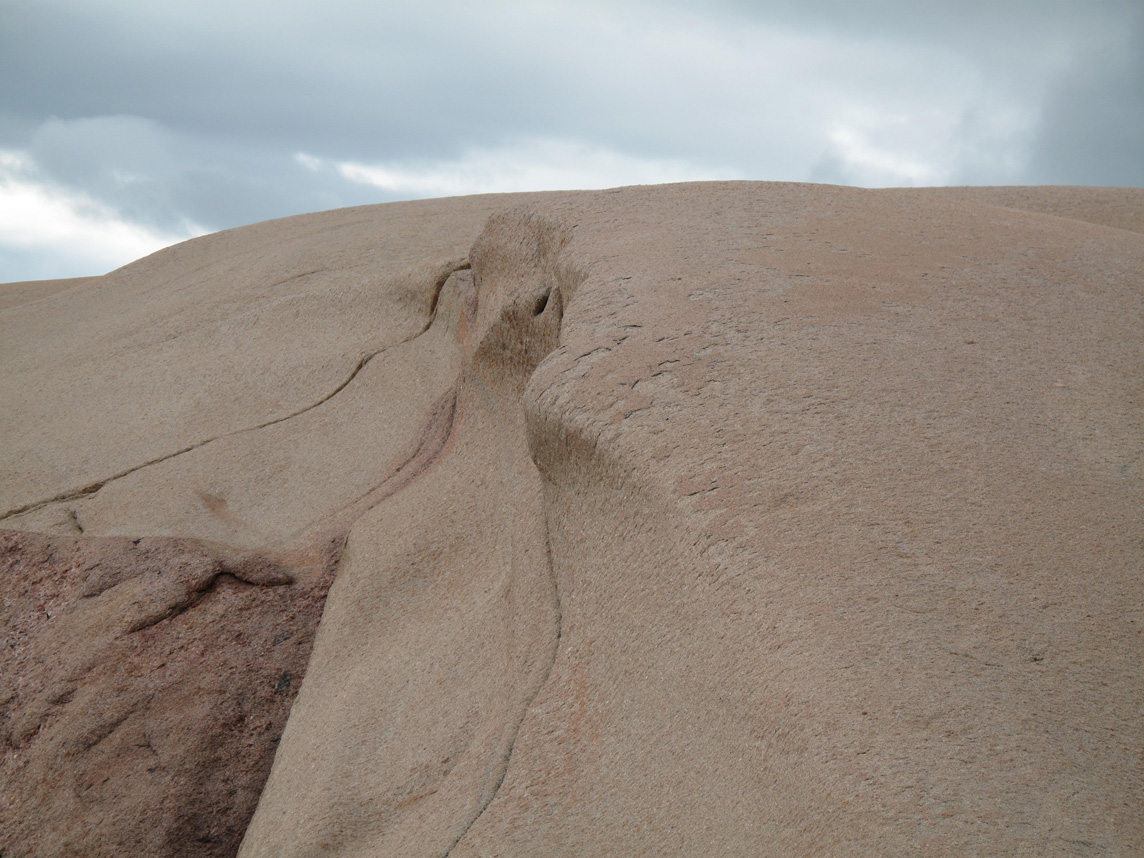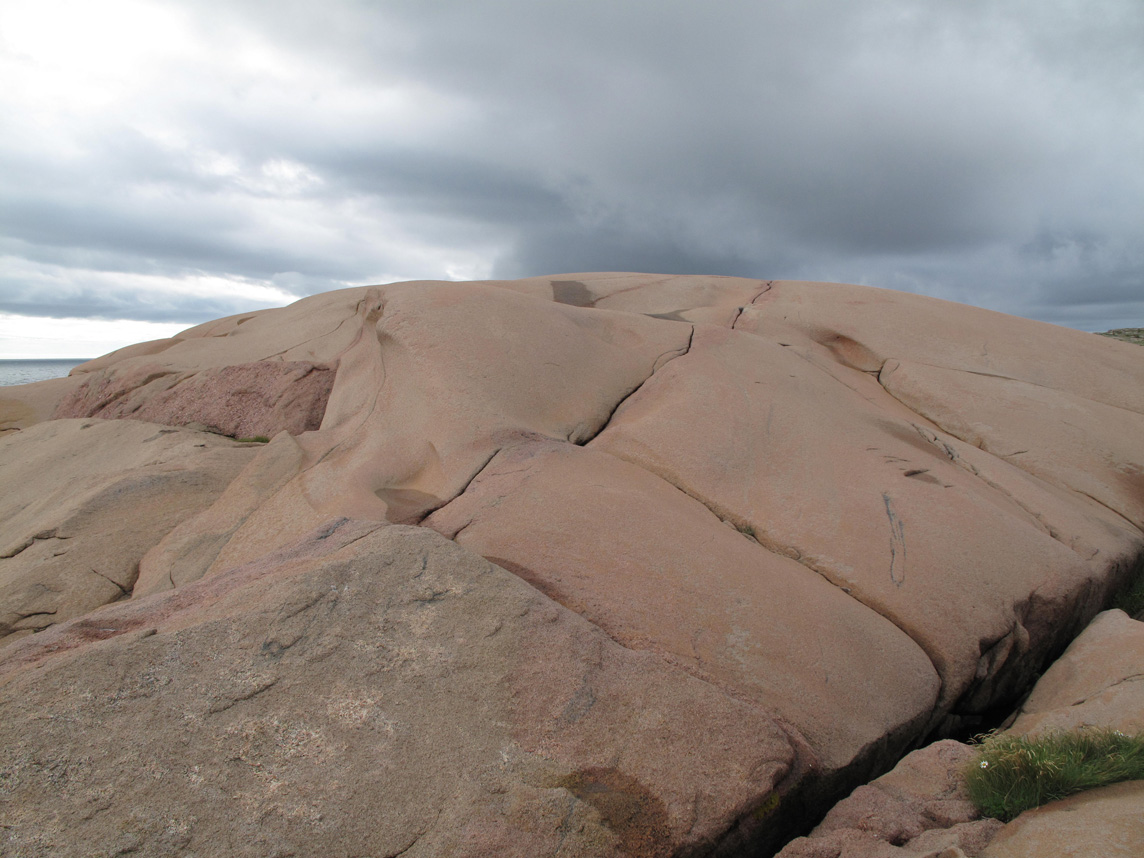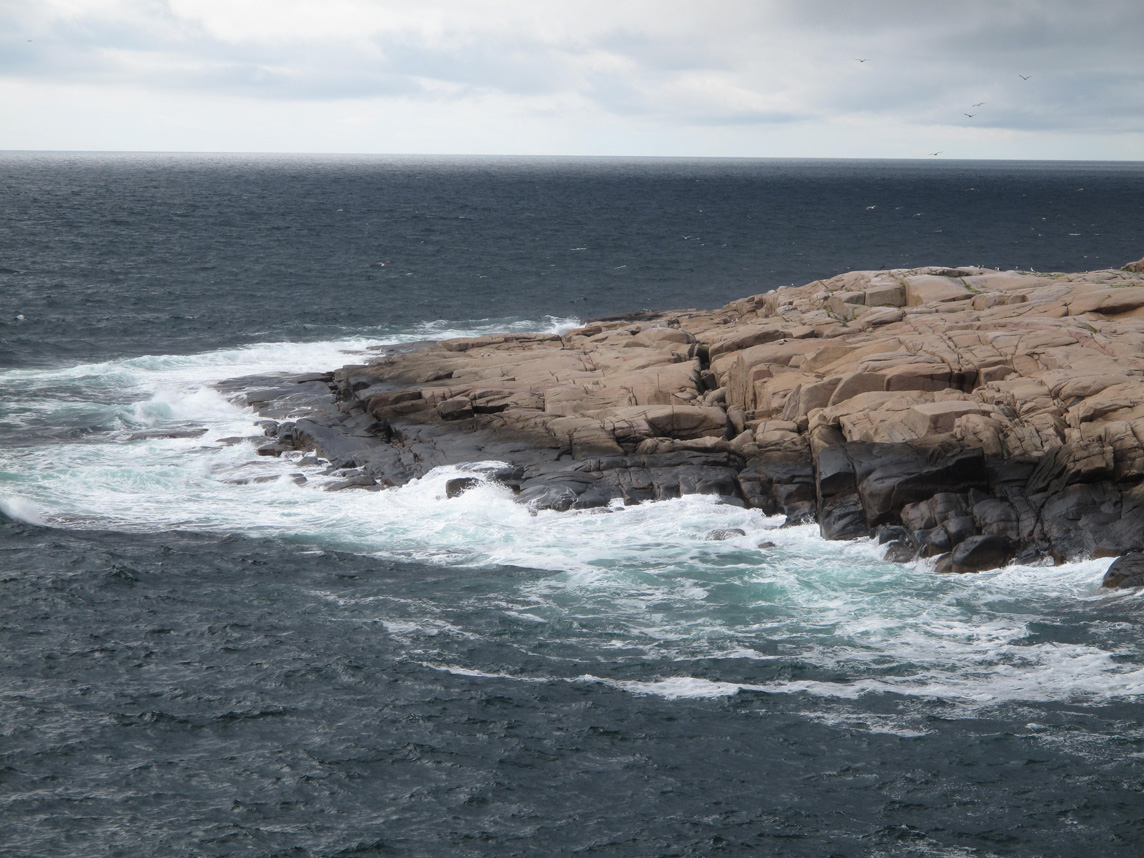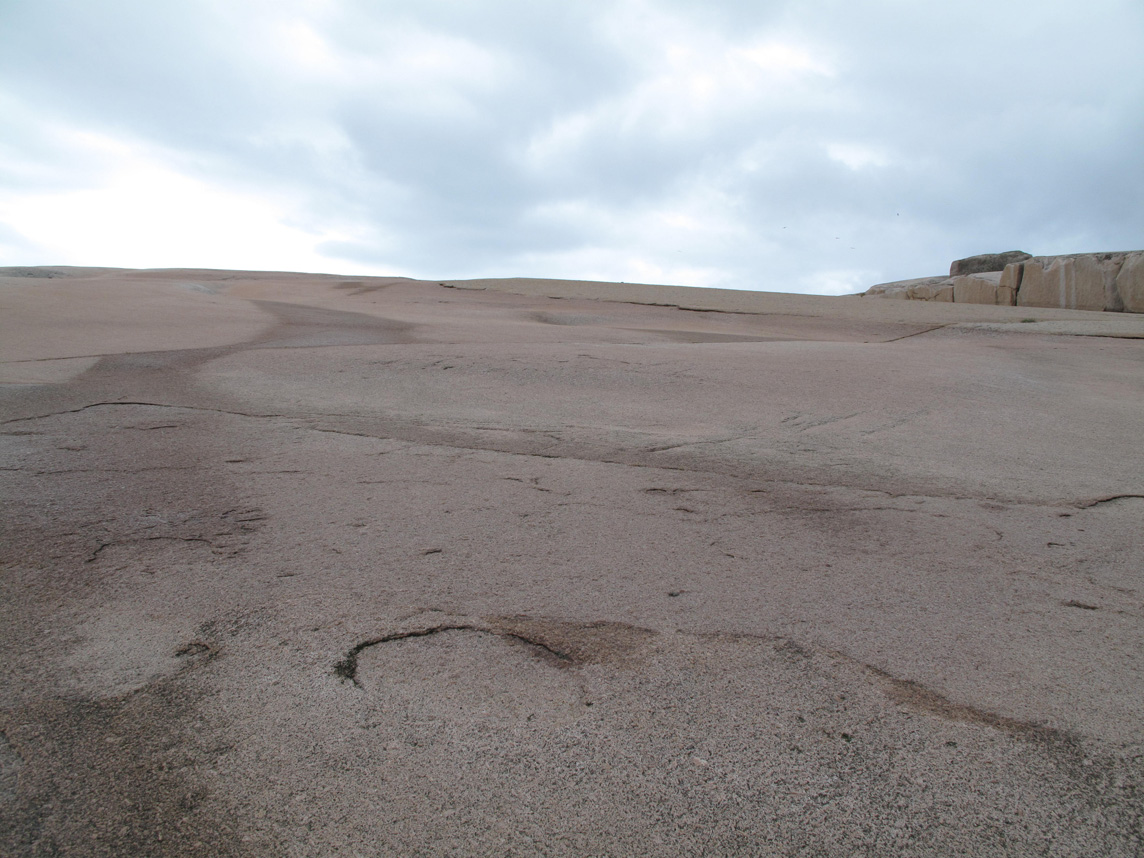 Slättehälla on Hållö was as you can clearly see here polished during the Ice_age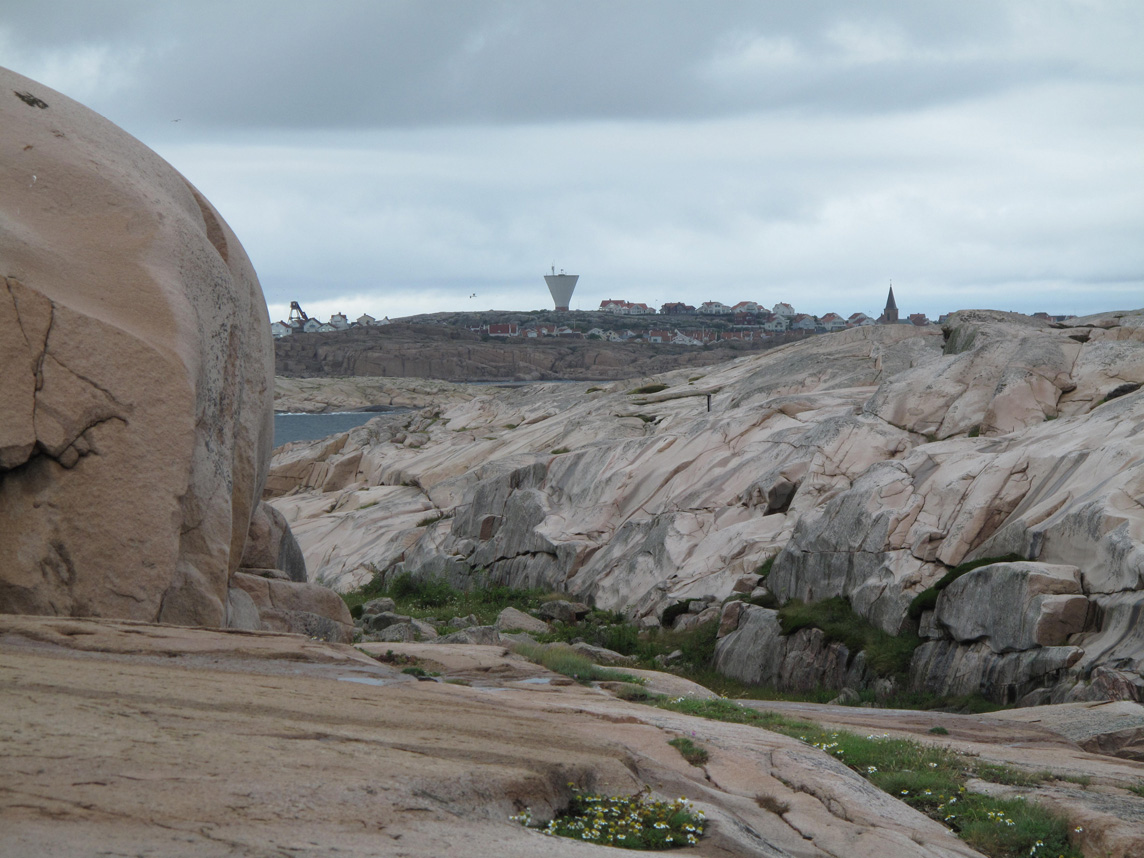 This propeller blade remains from the DC3 that was showdown at Hållö 1943.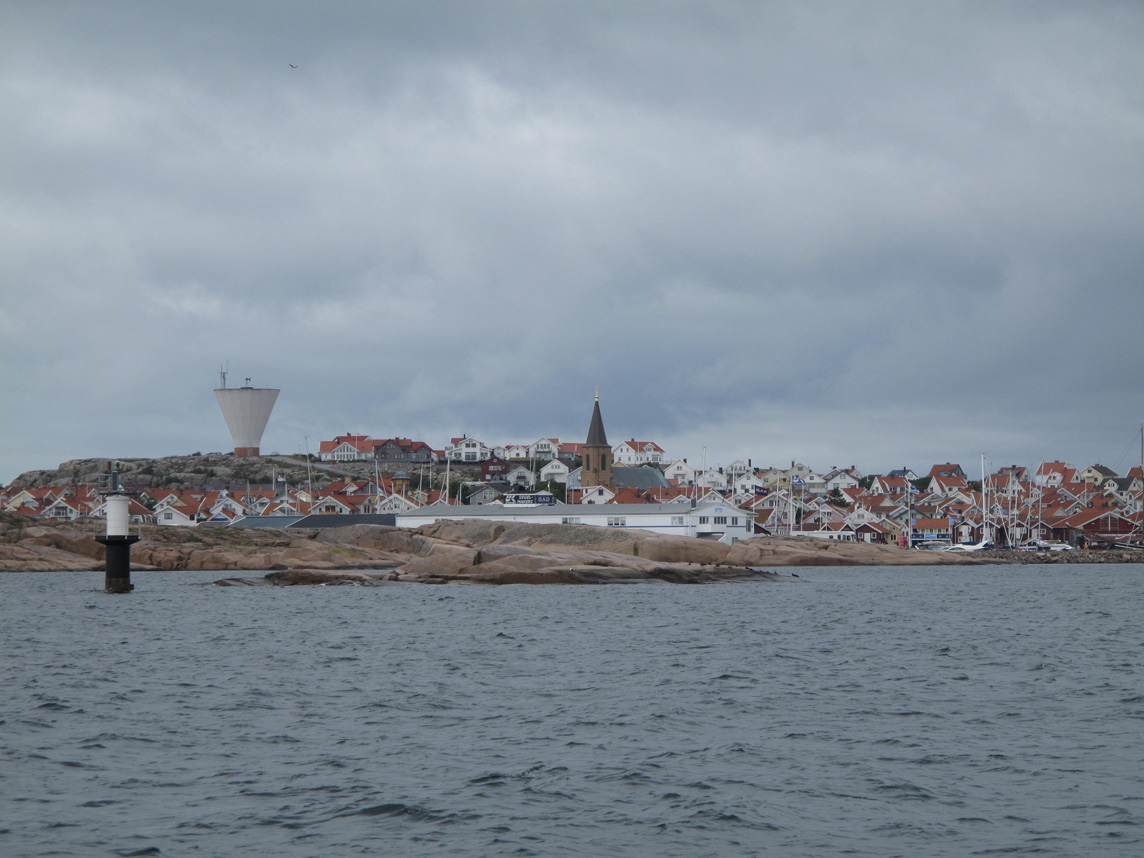 Smögen

Shrimps!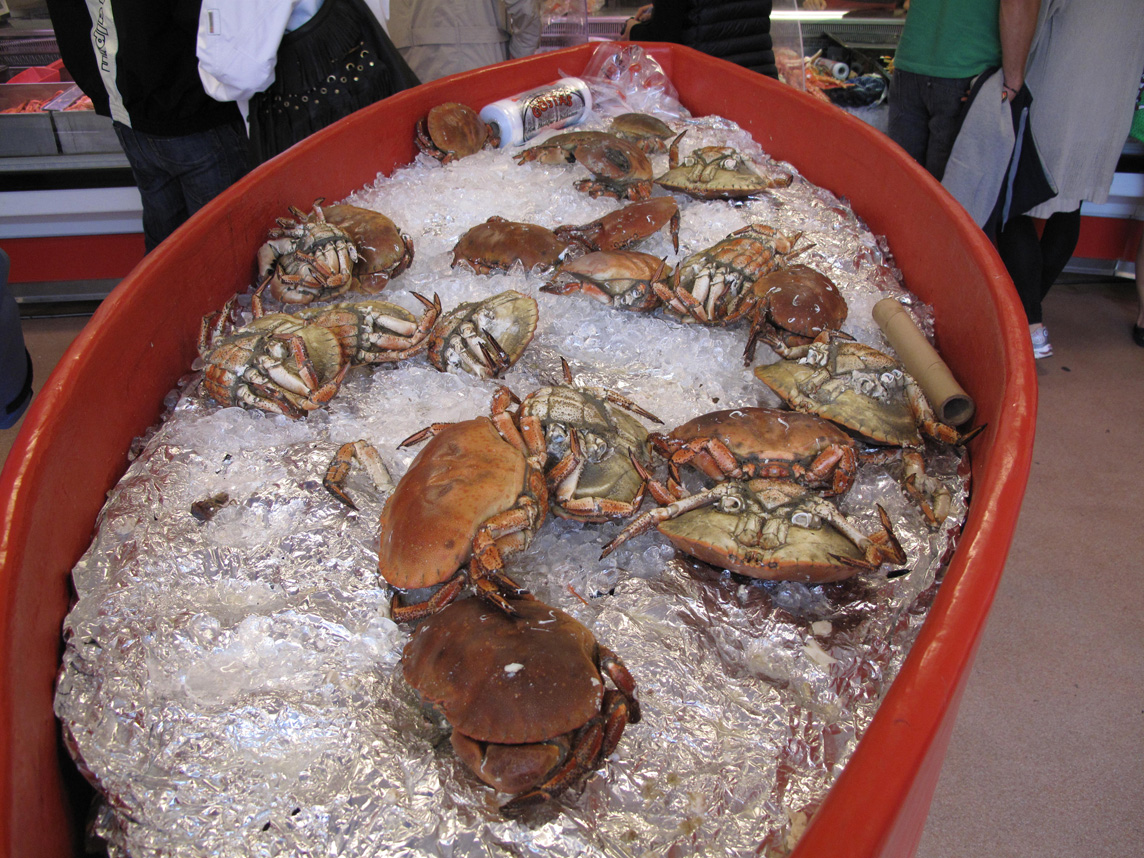 Edible_crab or Krabbtaska in swedish.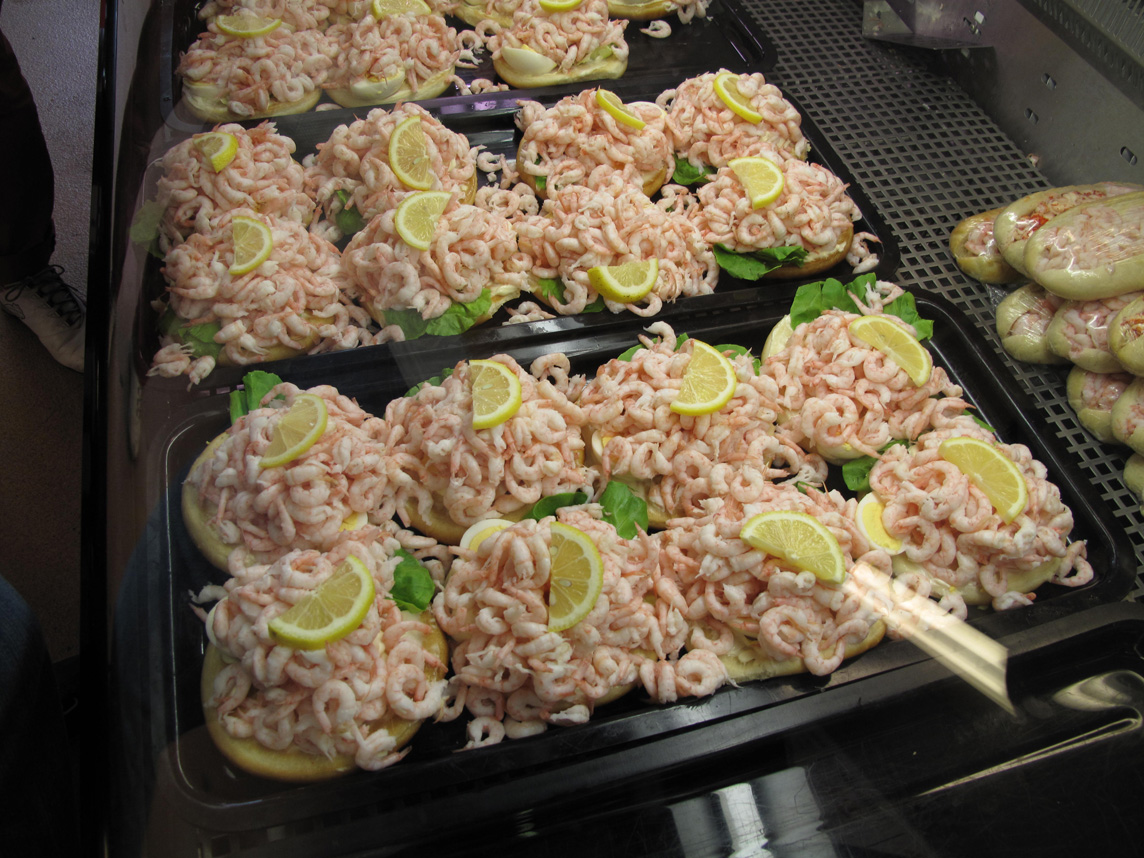 Shrimp sandwiches.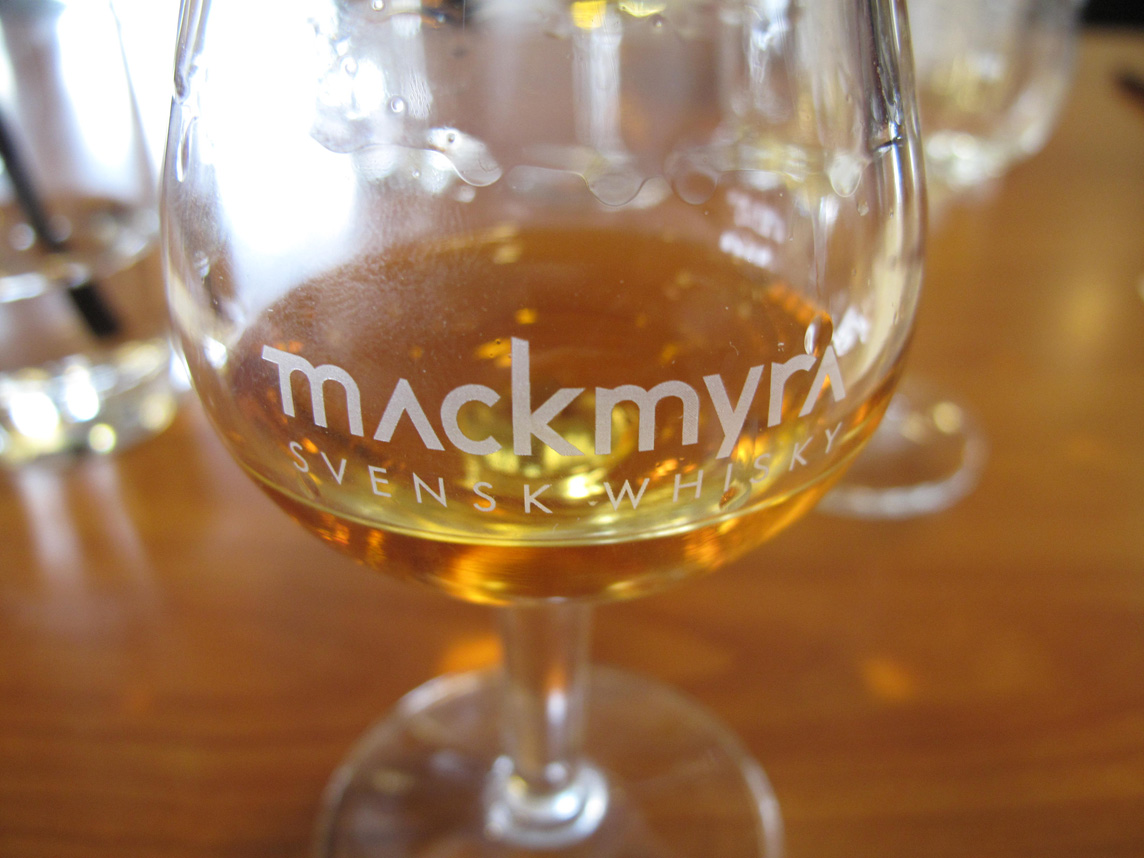 Mackmyra Whisky tasting in Kungshamn close to Smögen (sorry about the fingerprint on the glass).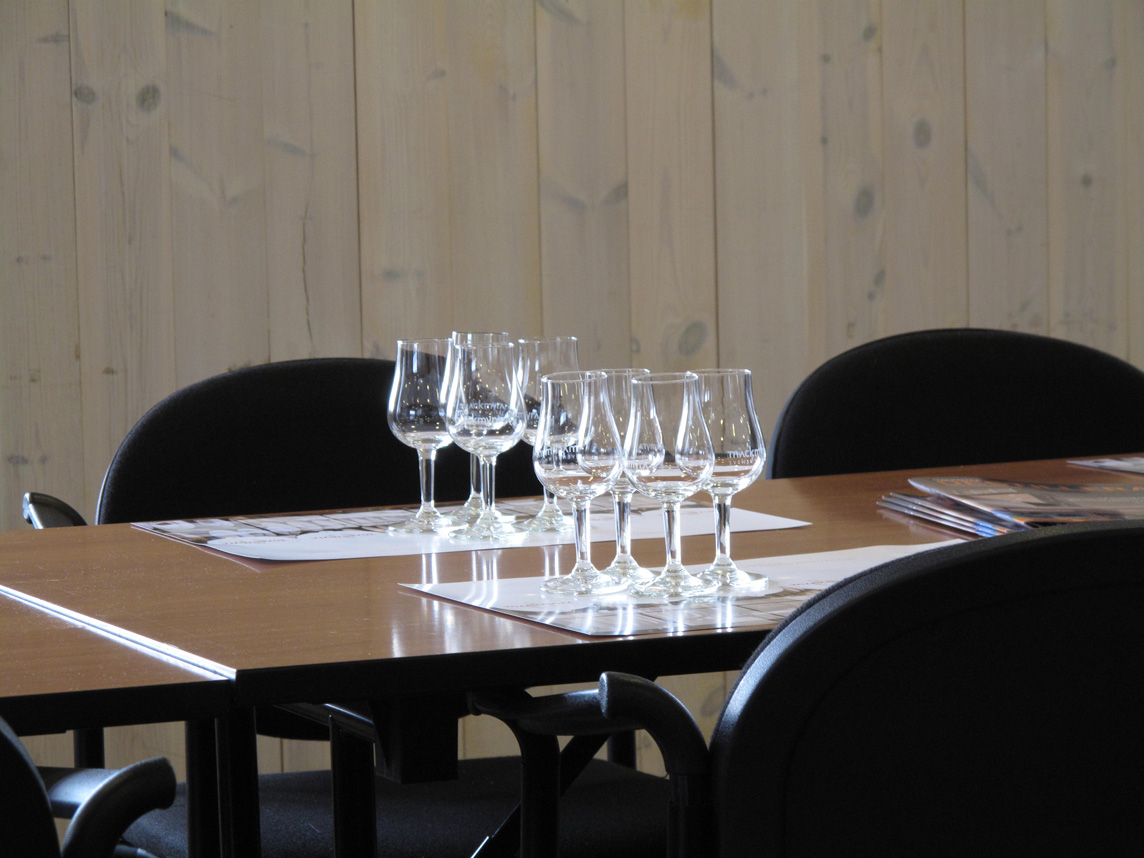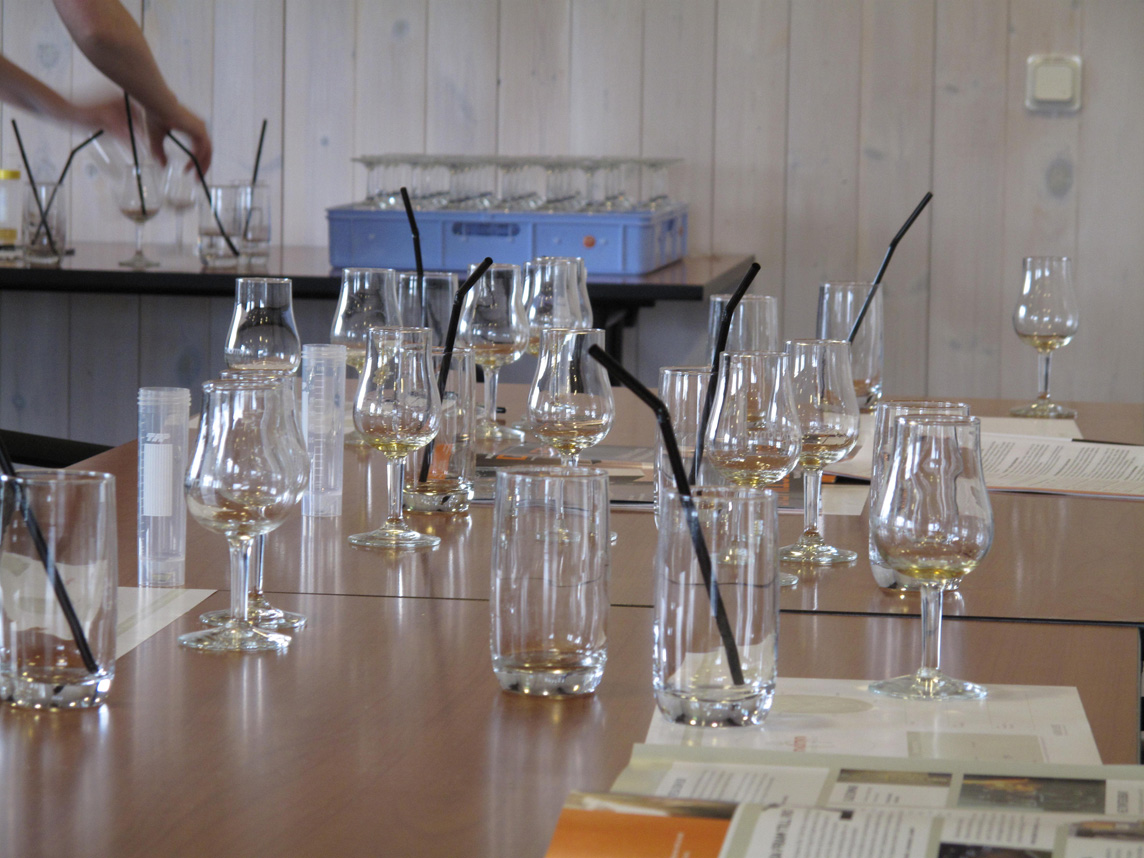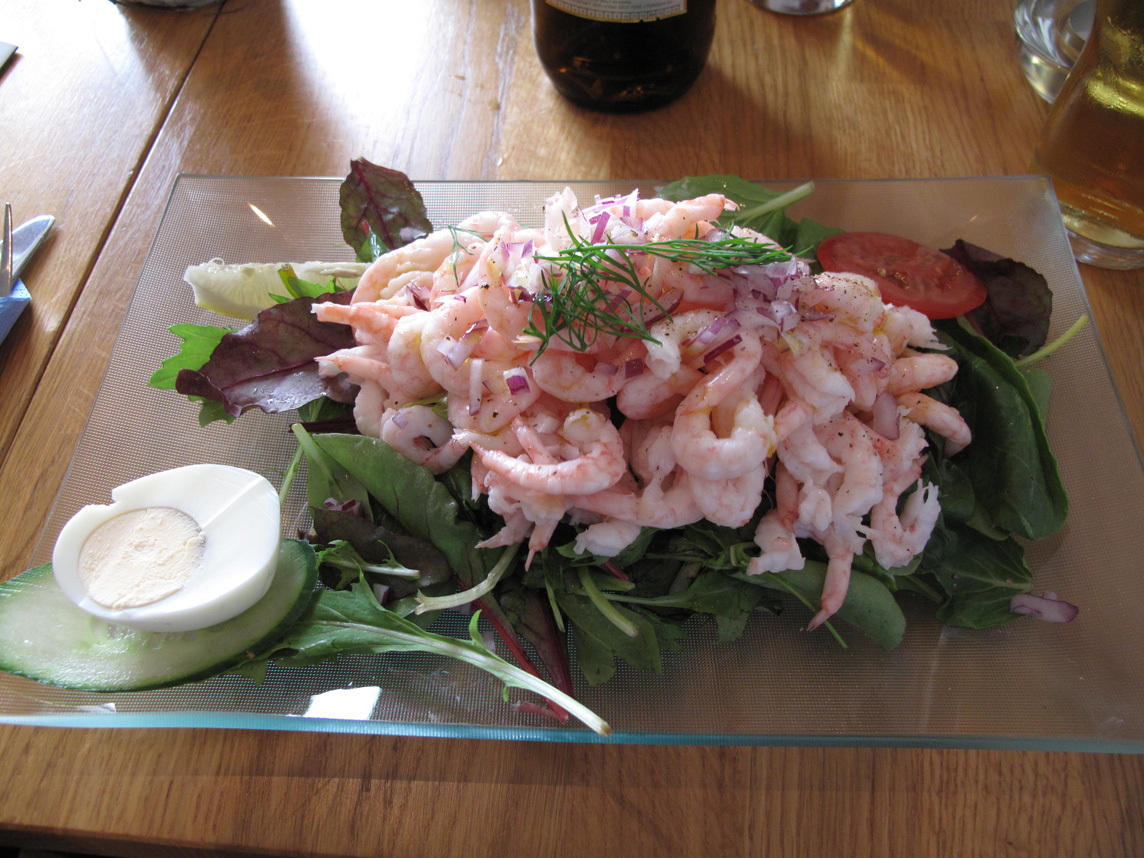 Of course we finished with a shrimp sandwich.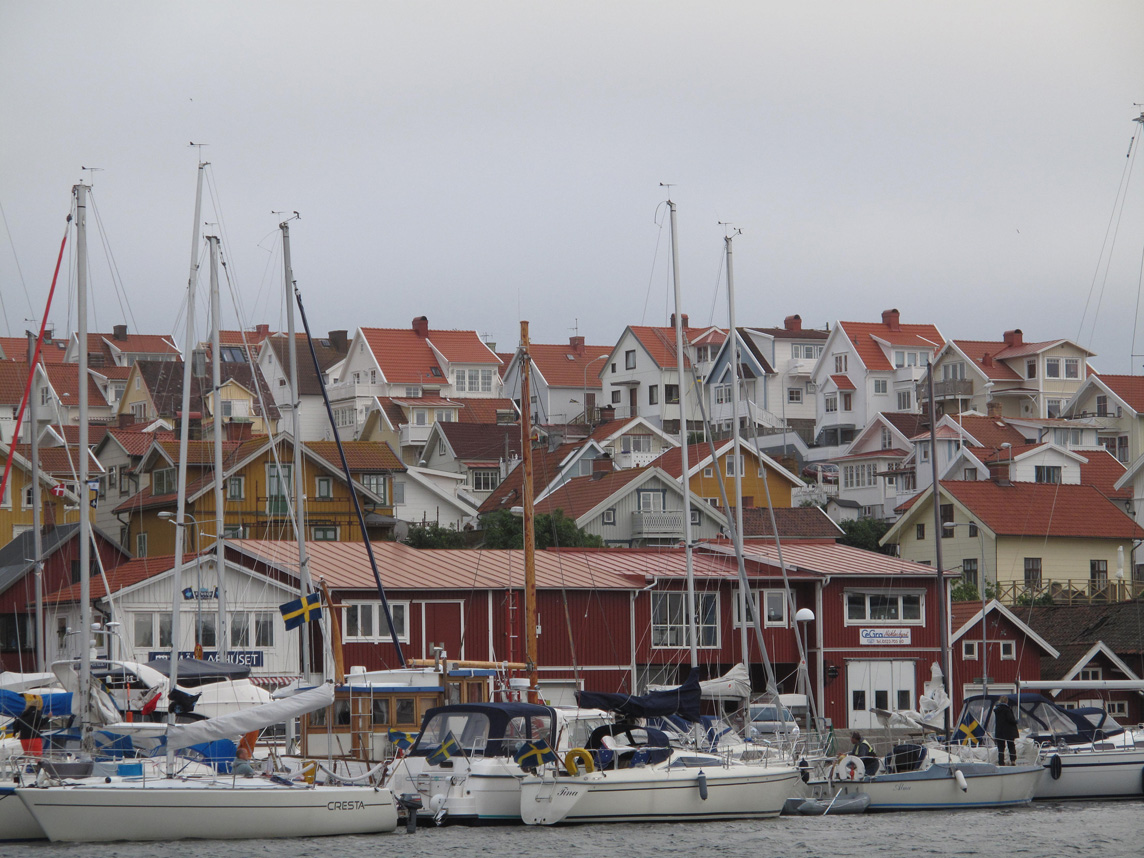 Another shrimp tombola.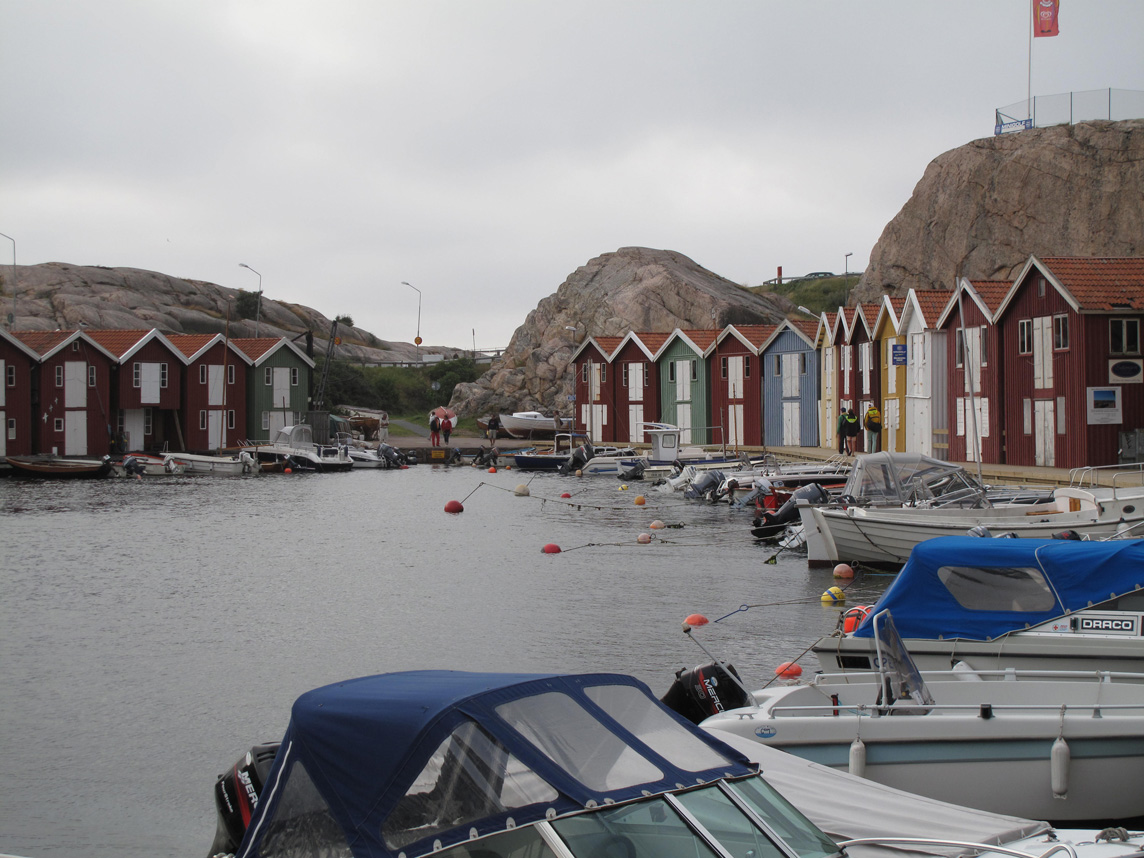 Smögen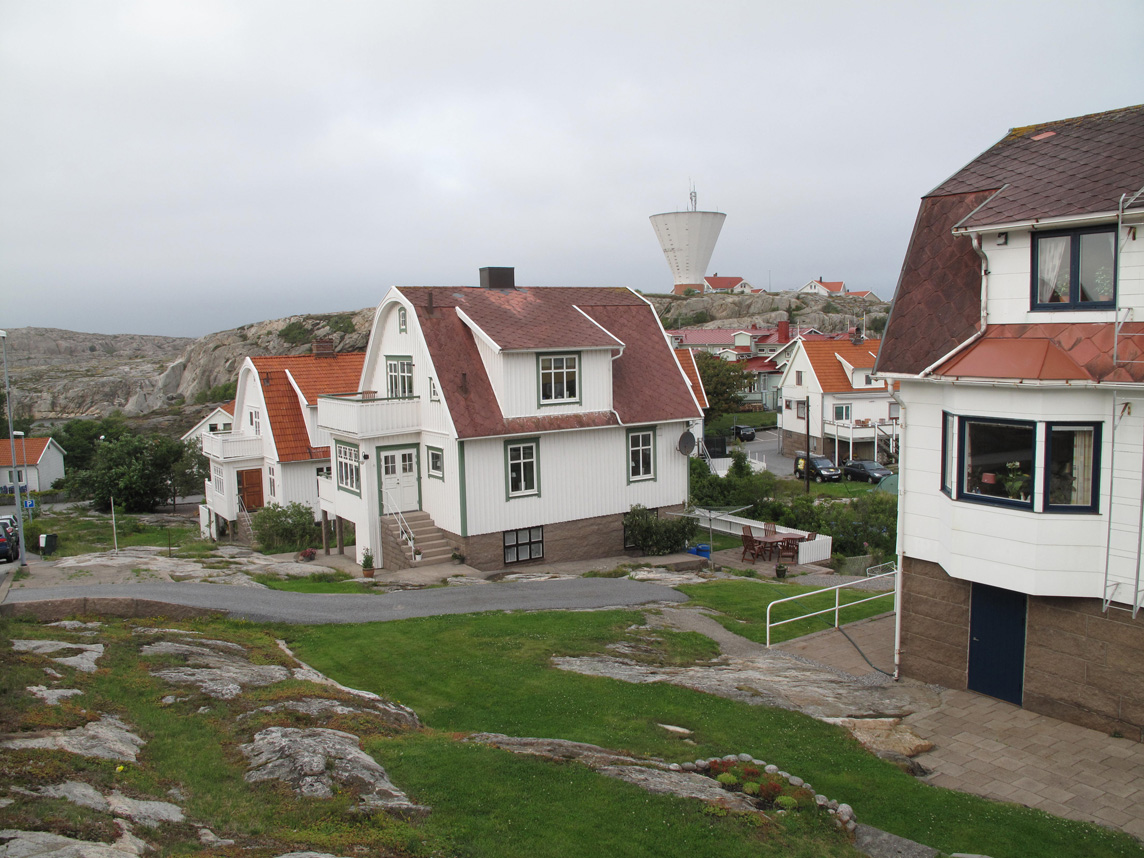 Typical house in Smögen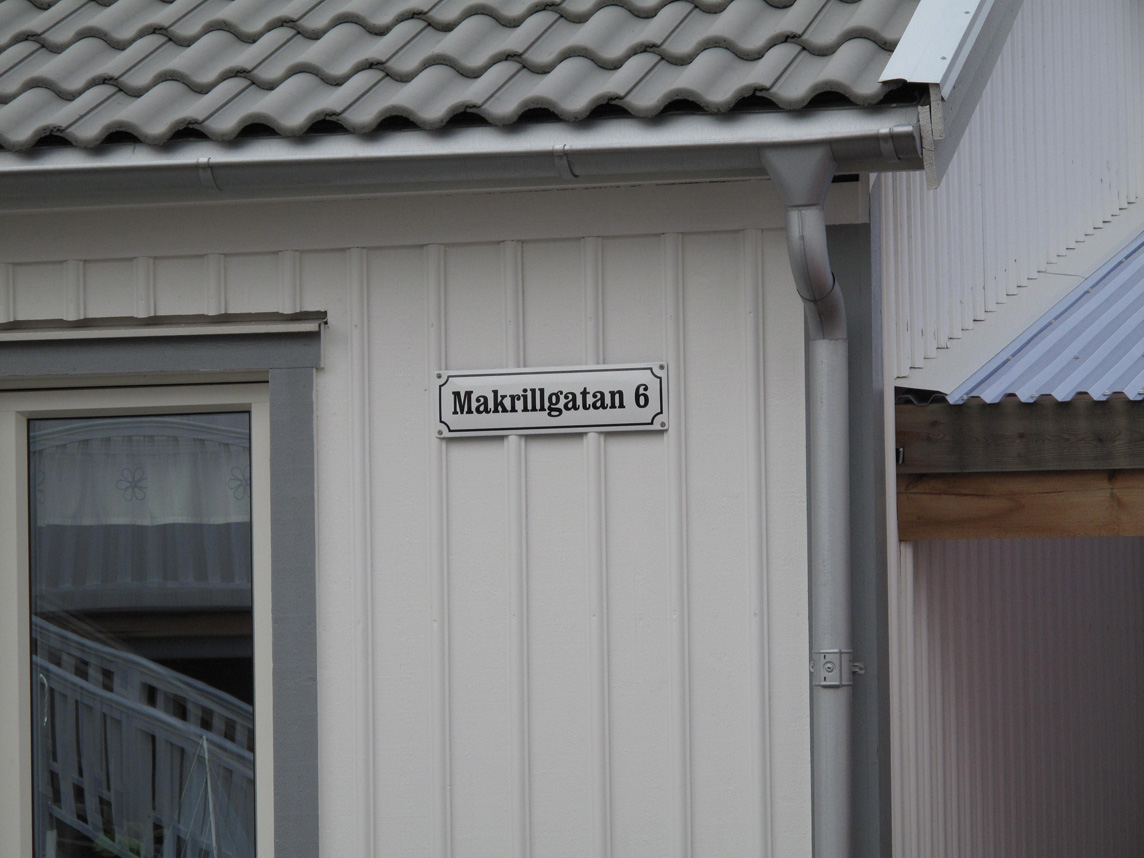 Atlantic mackerel street.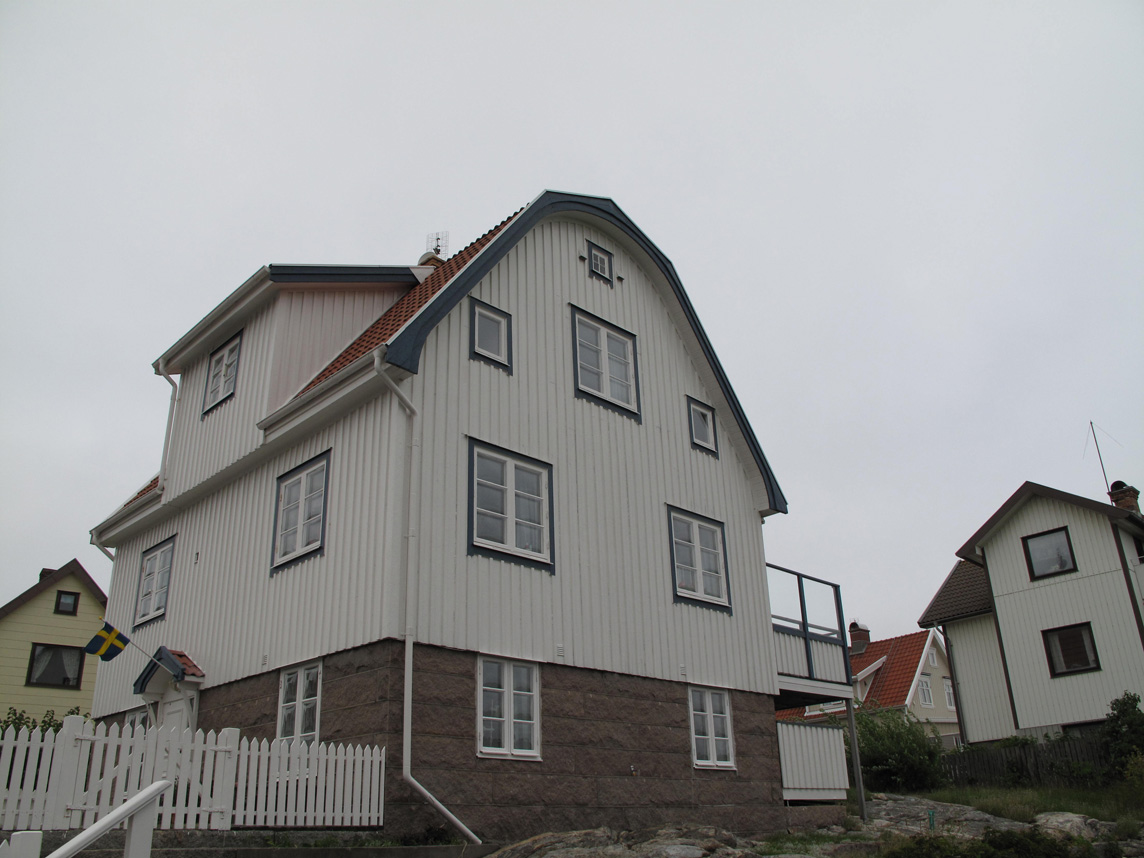 Typical house in Smögen

For more pictures return to mainpage