A trip to Visingsö part 1, Sweden August-2010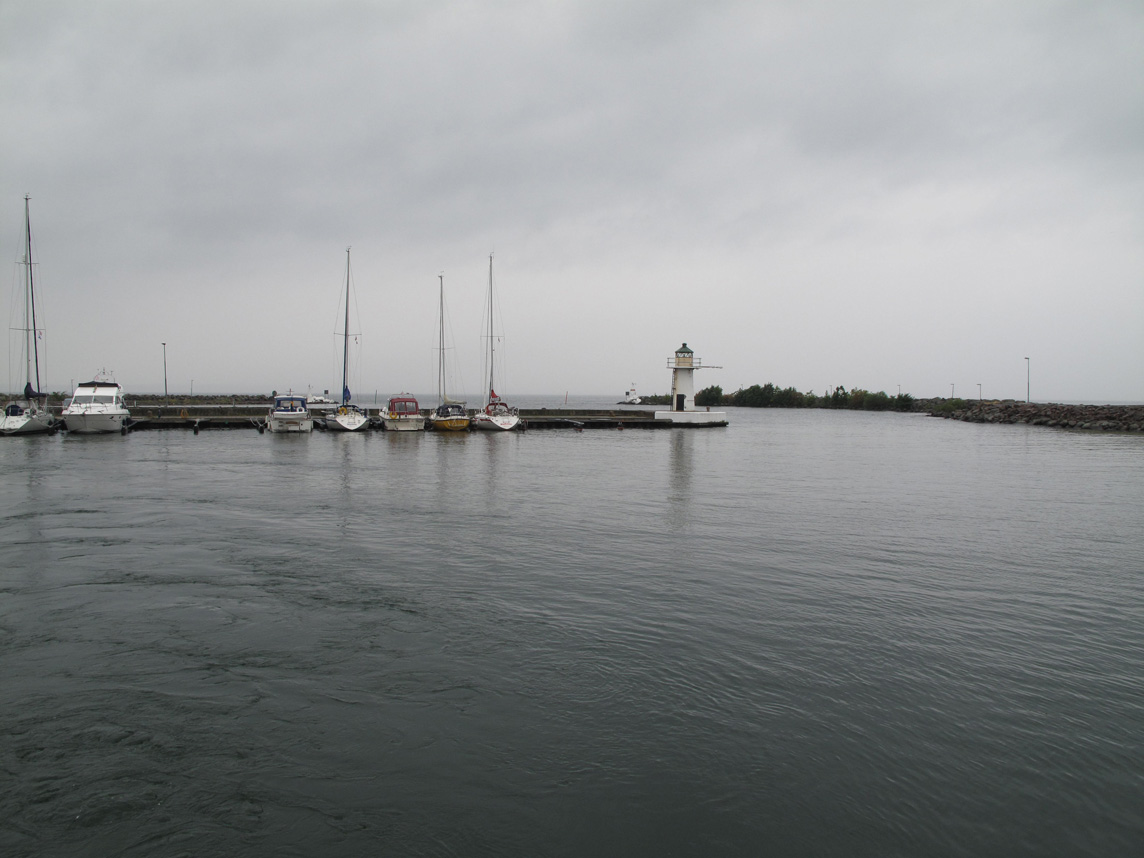 The harbour in Gränna waiting for the boat to Visingsö.
Visingsö is somewhere out there in the fog.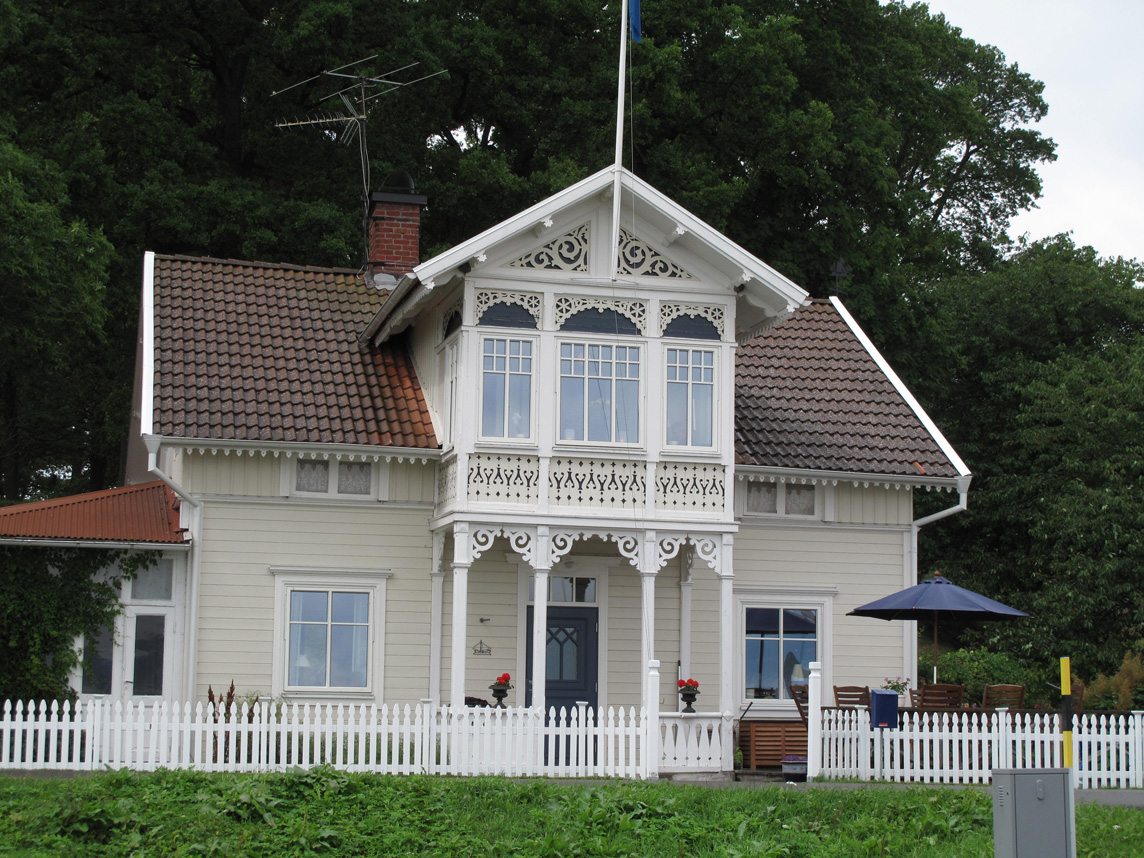 A beautiful house on Visingsö.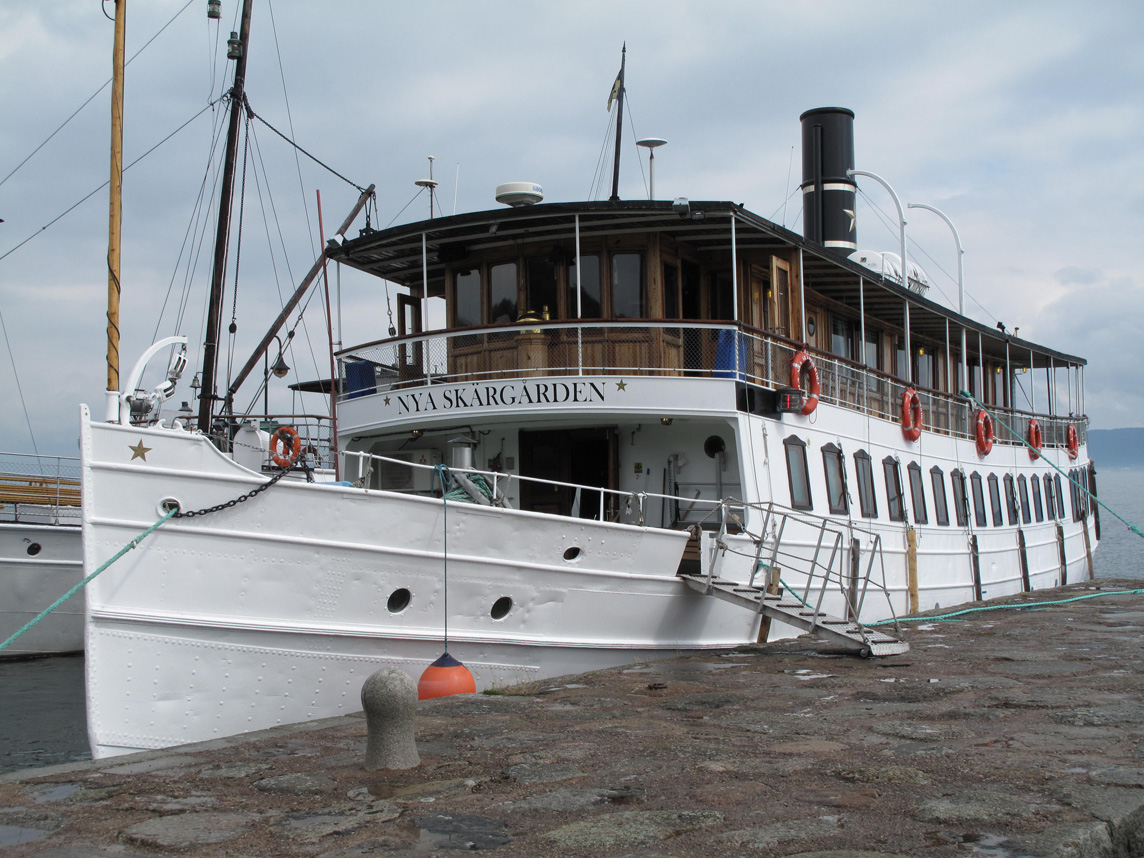 A beautiful old ship on Visingsö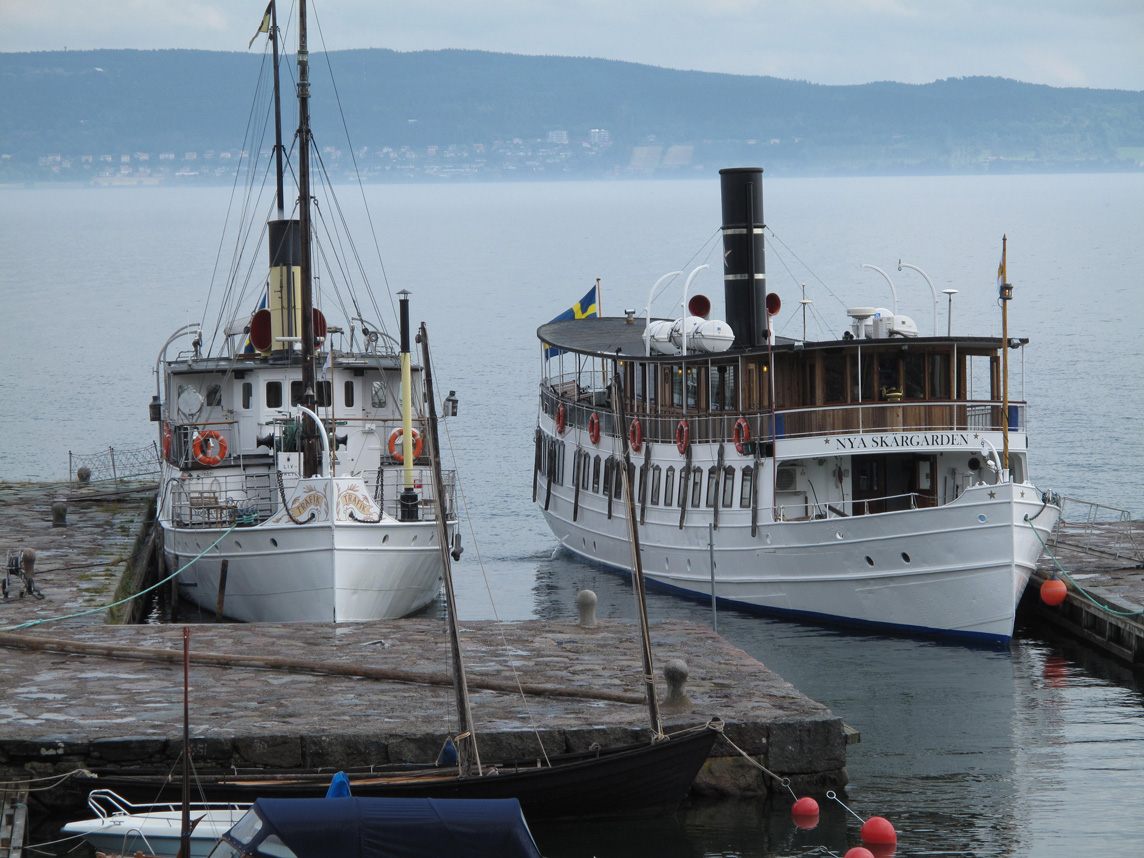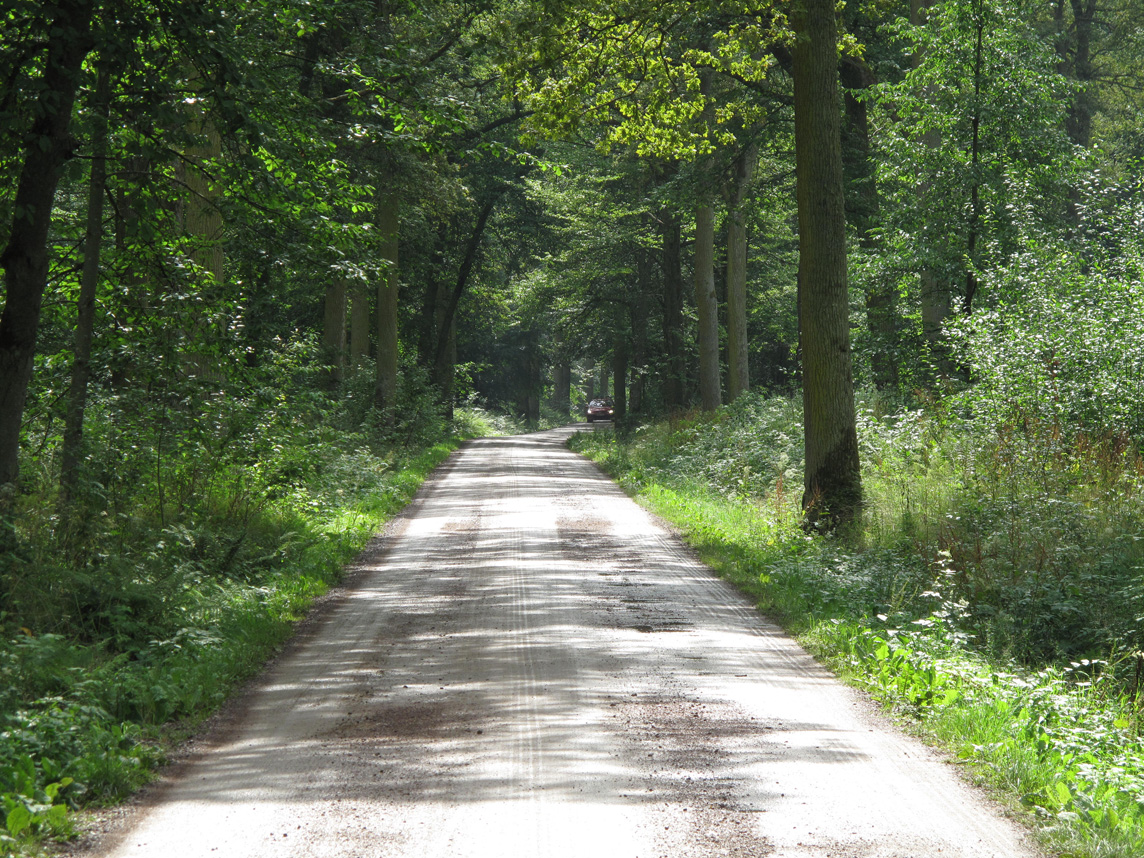 The Swedish Navy planted oak trees on Visingsö in the 17th century to provide strategically important timber for future ship construction.
The timber is now ready but no longer required for ship construction. Consequently, Visingsö is partially covered by oak forests, the rest being farmland.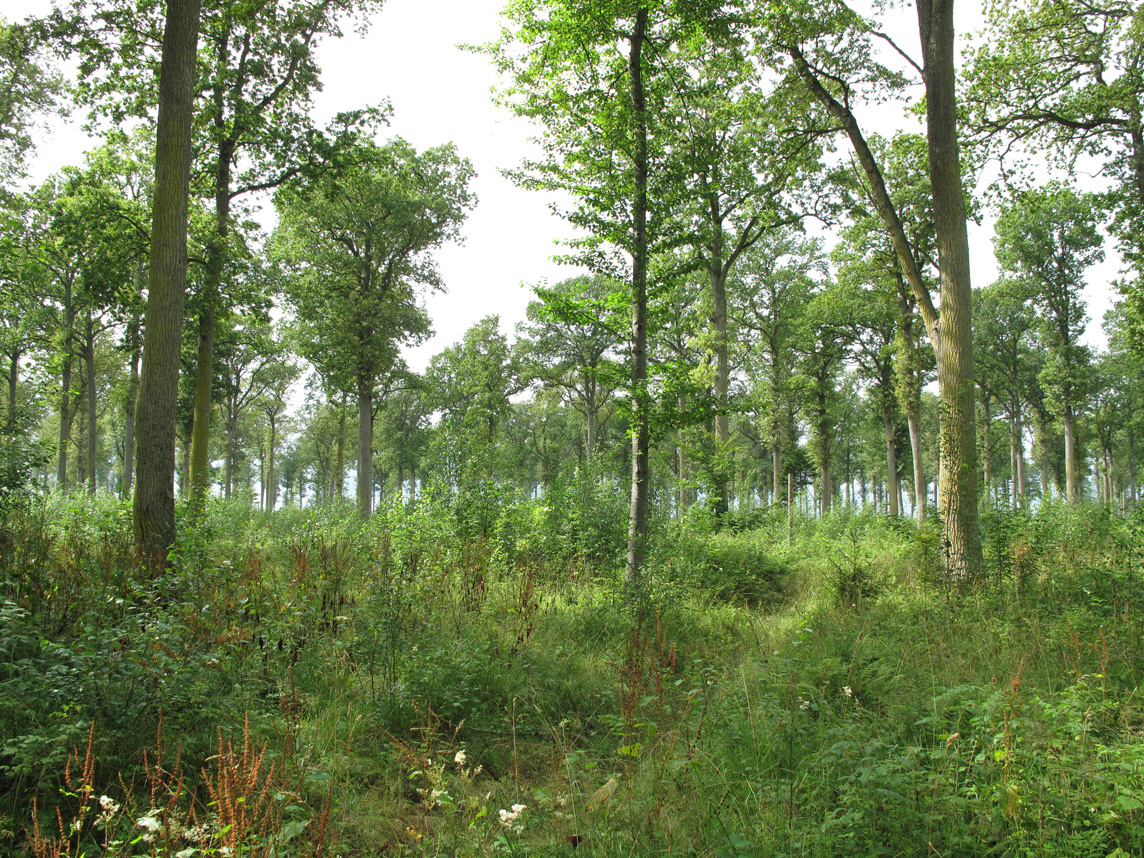 The oak forest on Visingsö.
However not needed for the Swedish Navy anymore the oak forest is worth a lot of money.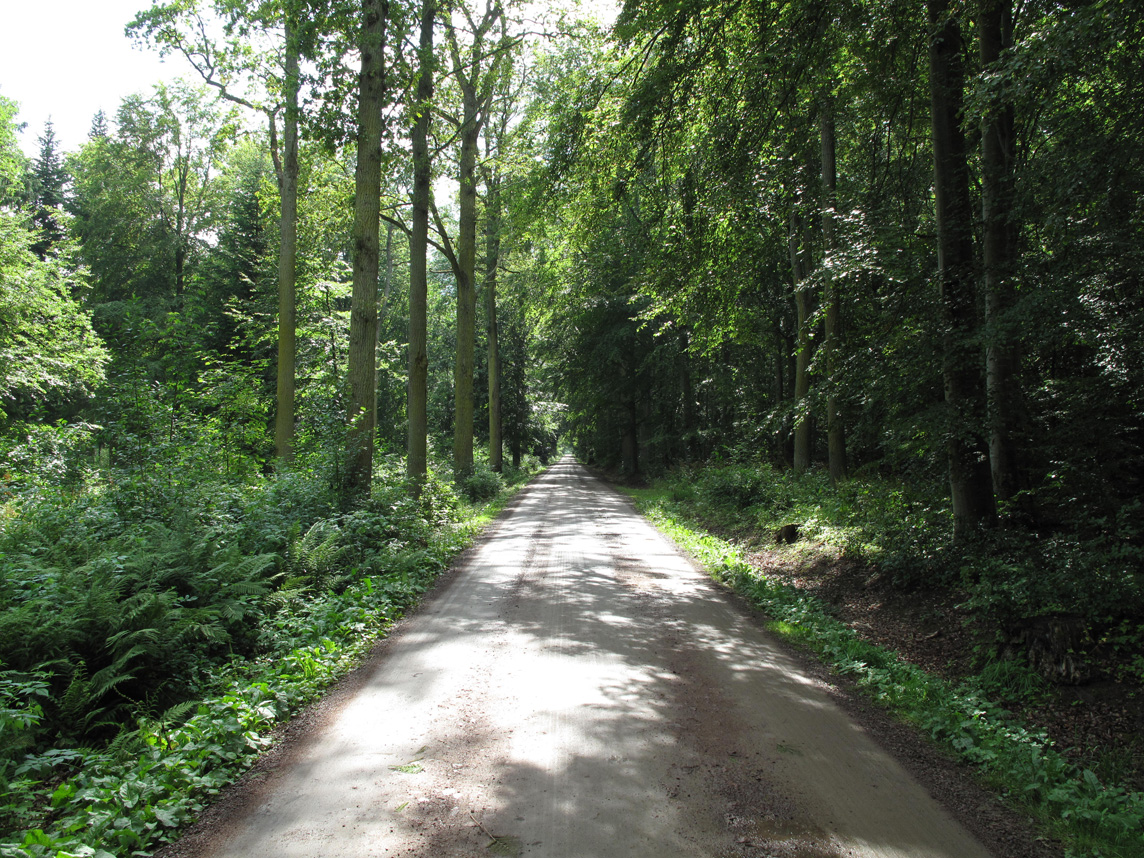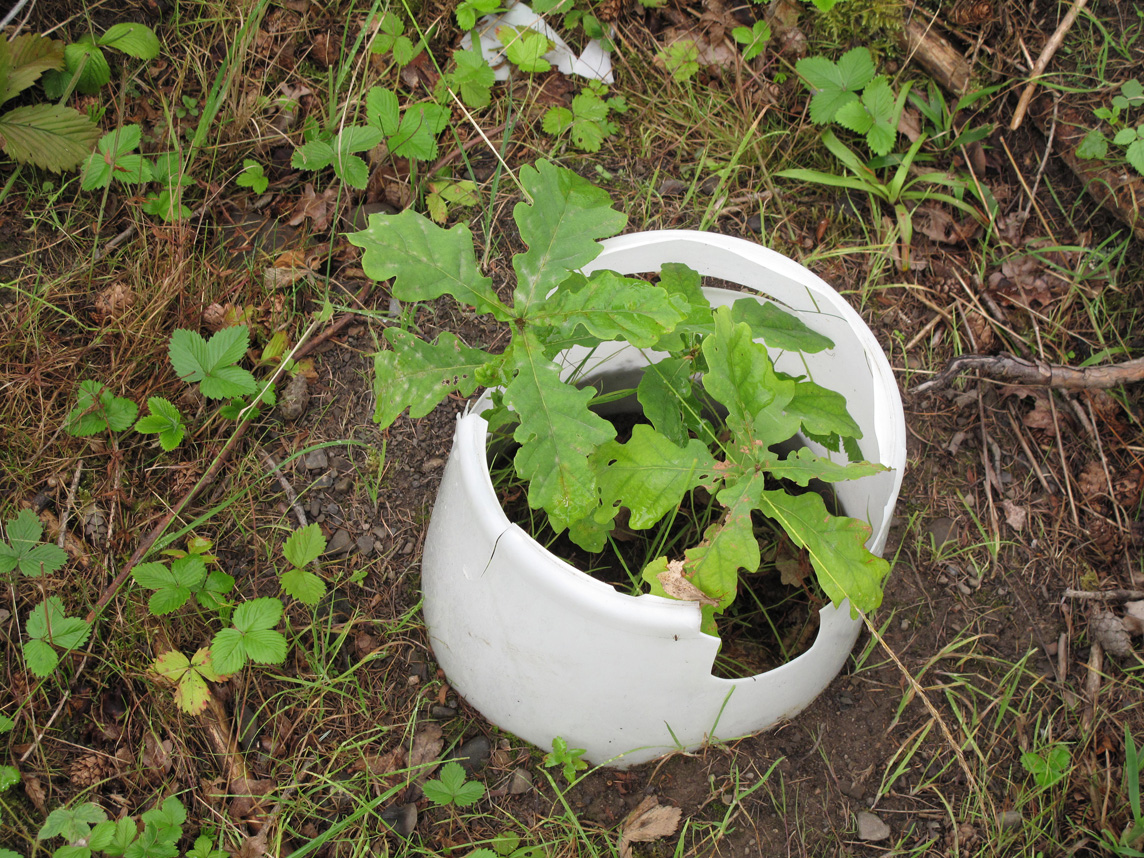 New oaks are planted to secure coming needs for oak tree.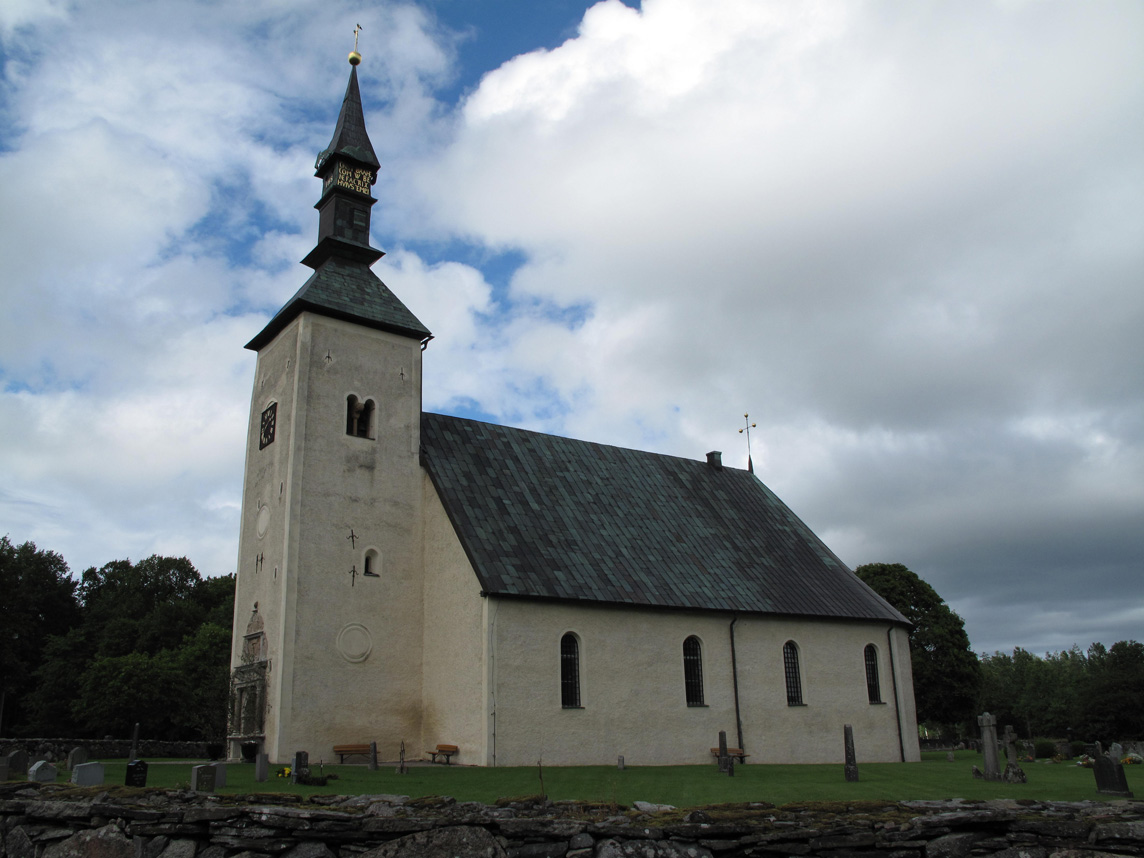 One of the churches on Visingsö.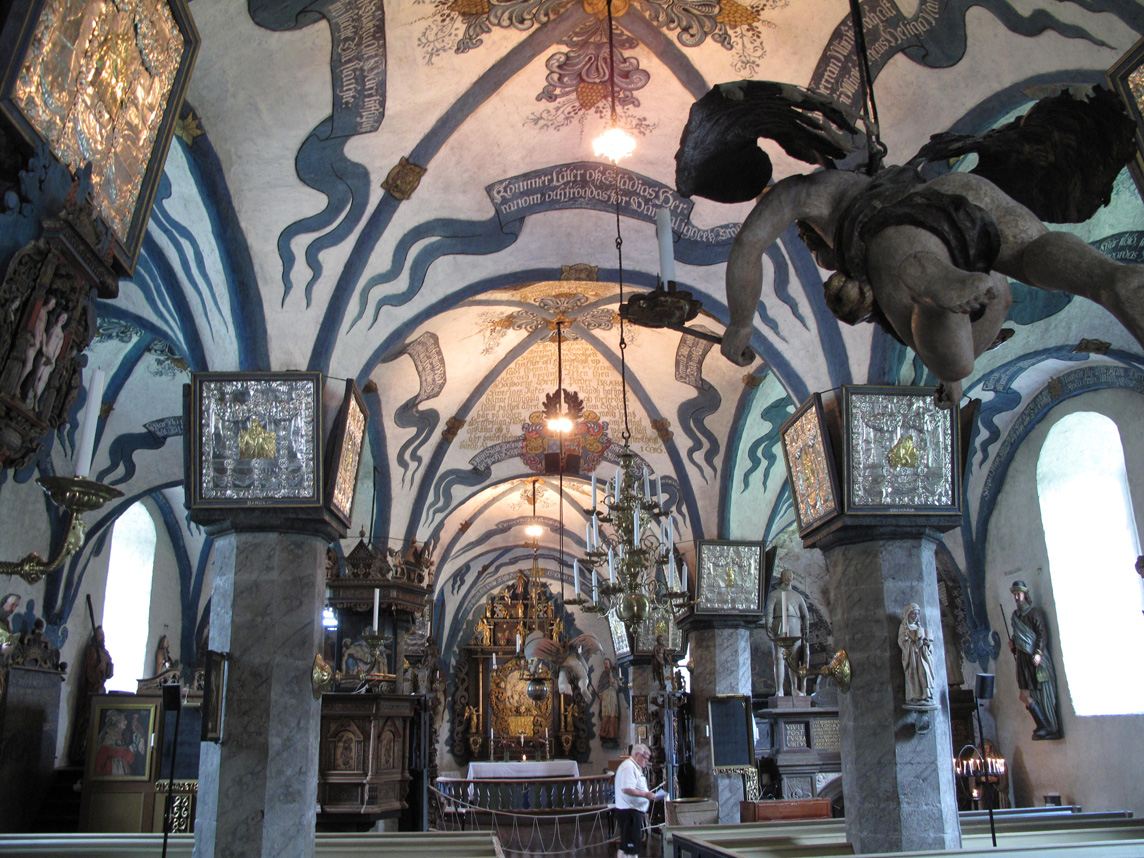 Inside the church.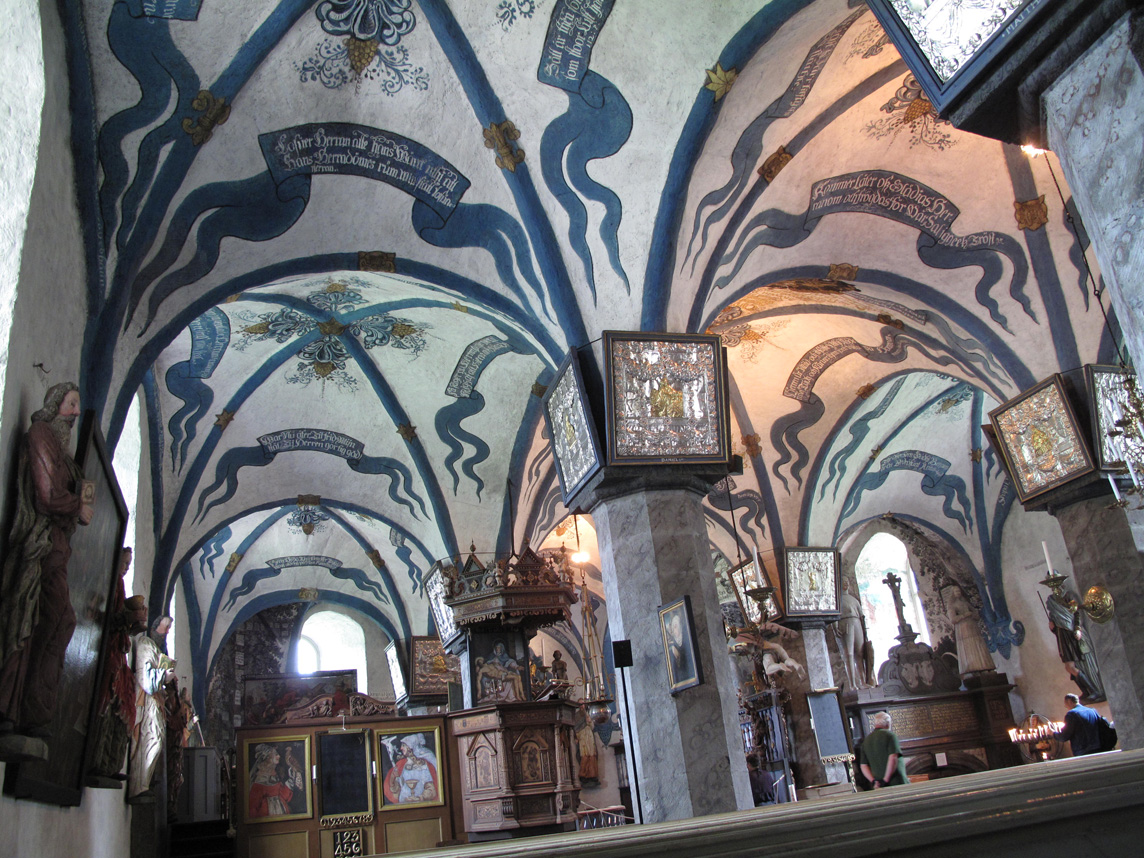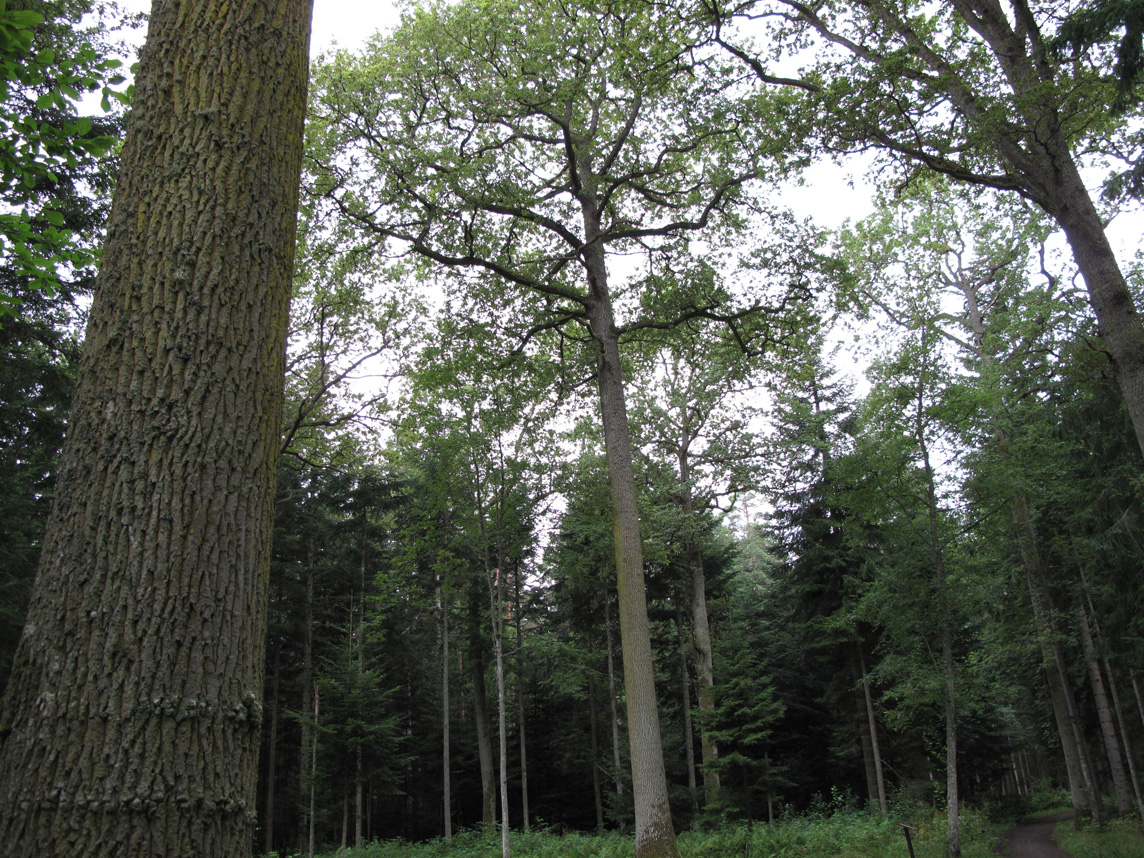 The Kings oak in the middle, one of the largest oak on Visingsö.

Don't know what type of tree this was but it had an unusual twist.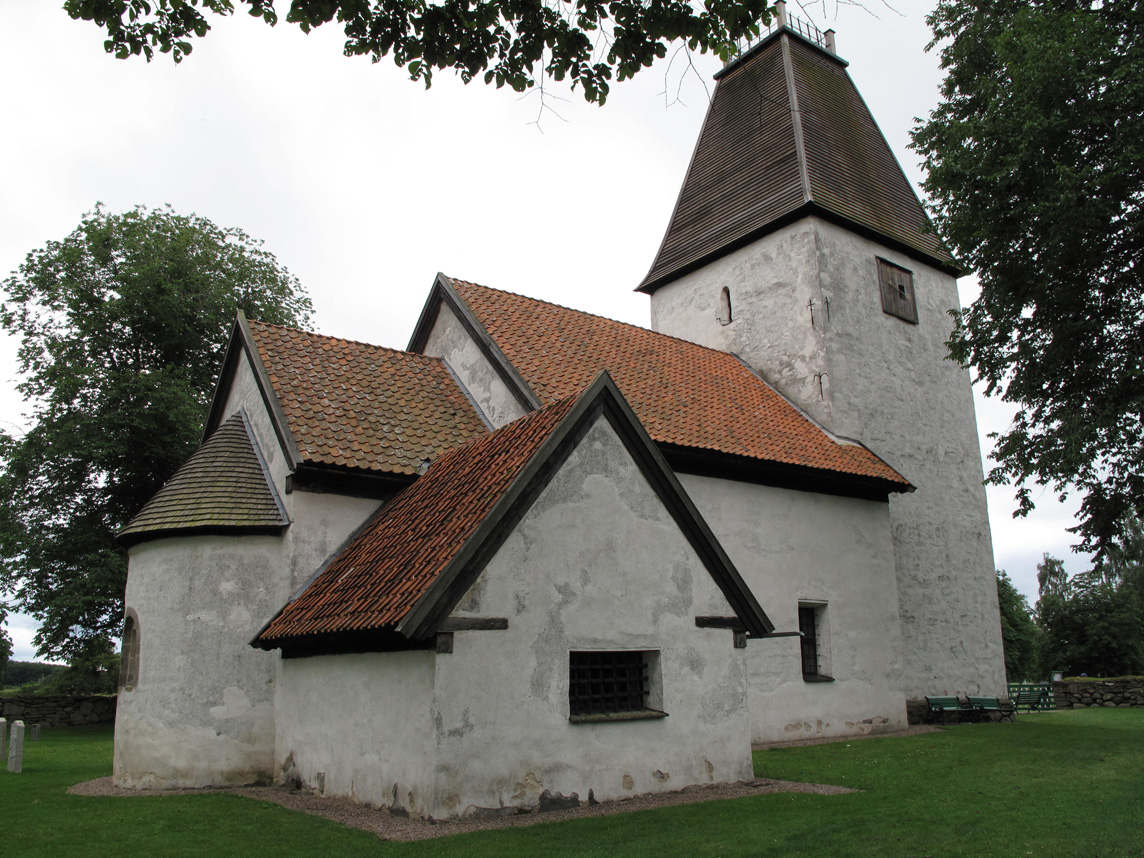 Another church on Visingsö, you can go up in the church tower from where you have an excellent view over Visingsö.
However the church closed for the day just as we arrived.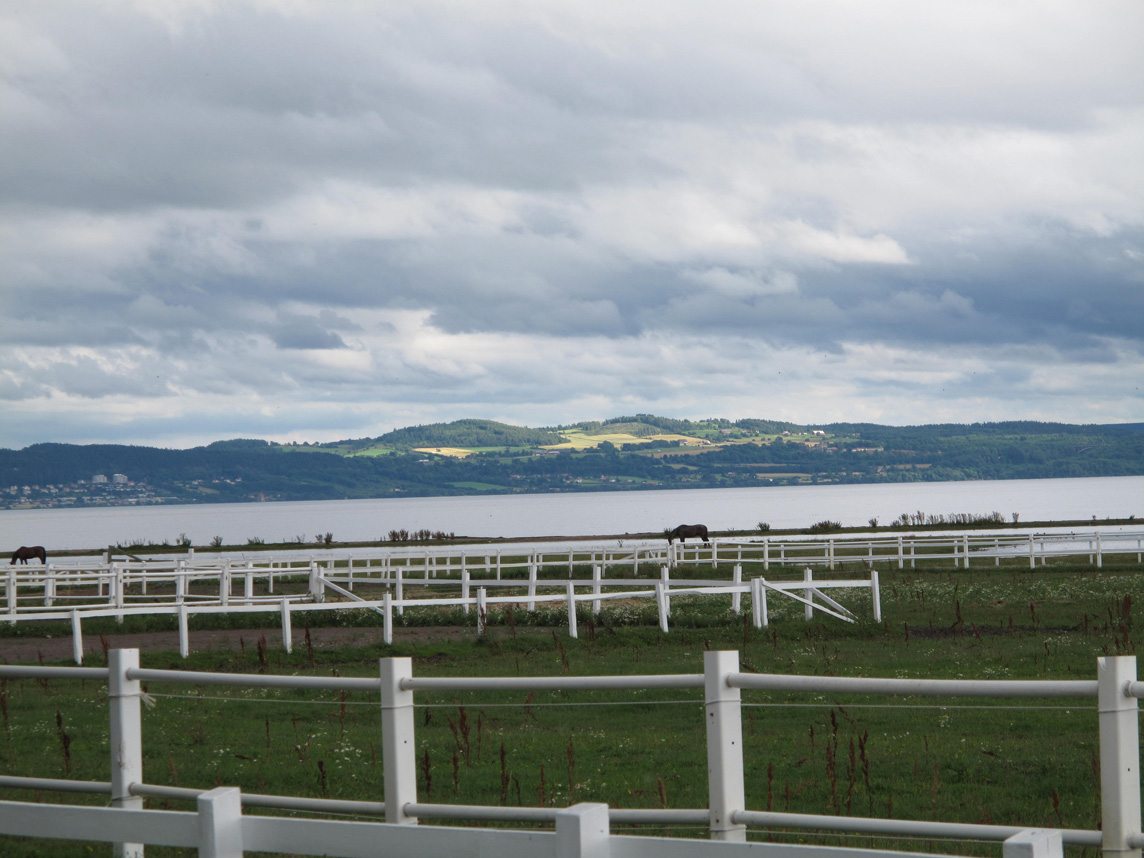 Visingsö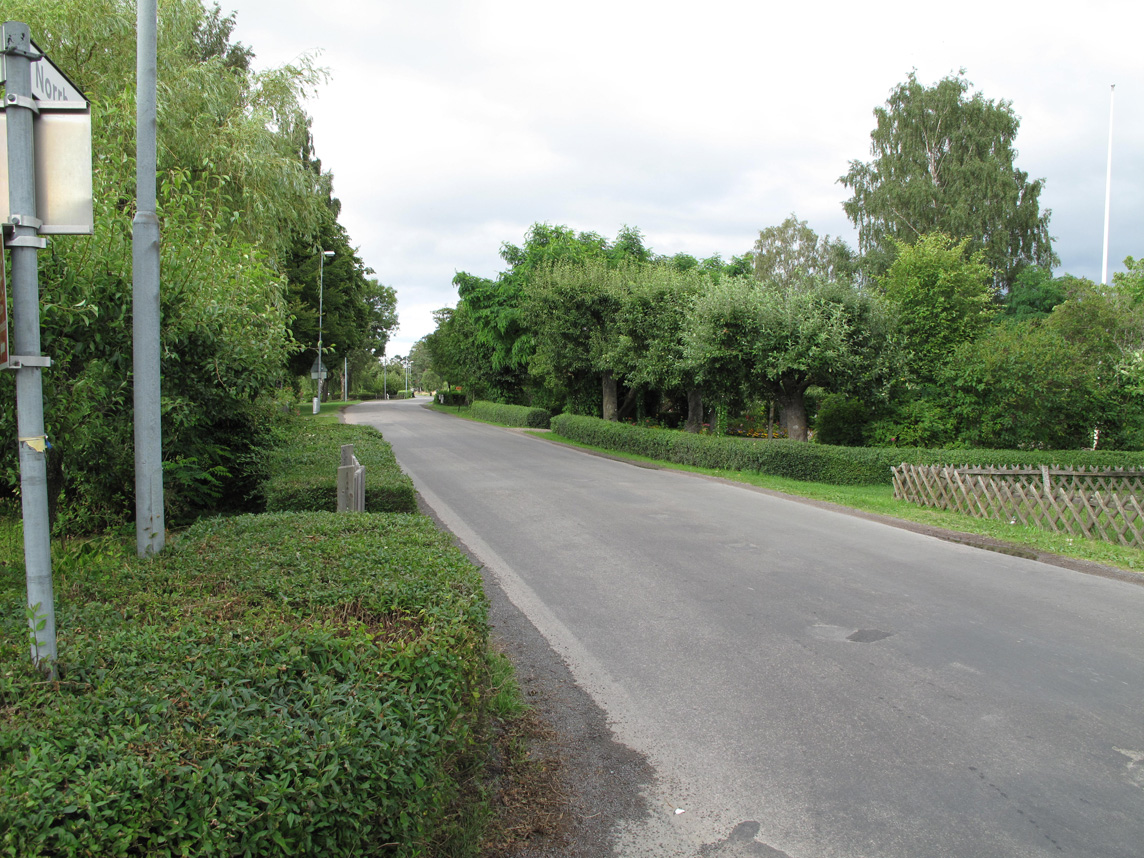 Visingsö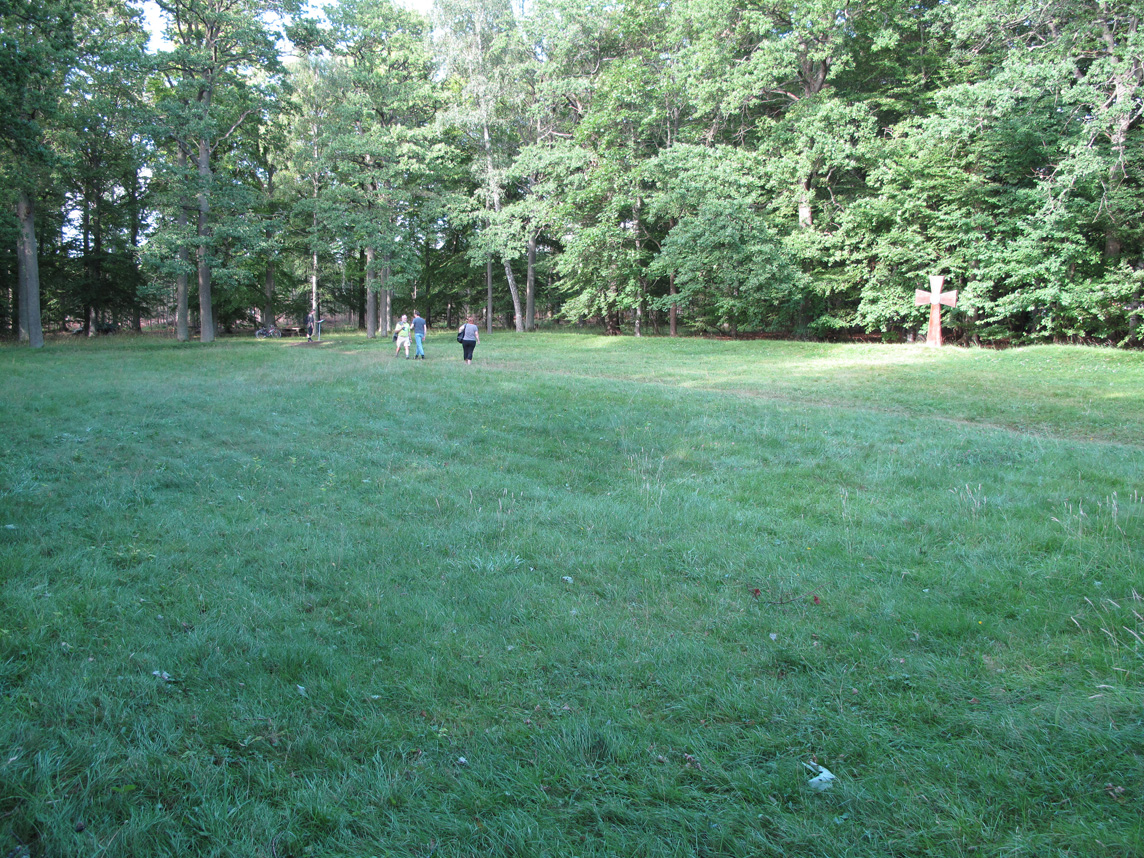 The Russian burial ground on Visingsö:
Between the years 1714-1718, 2000 prisoners of war most of them Russian were held on Visingsö.
About 200 died and were buried at this place.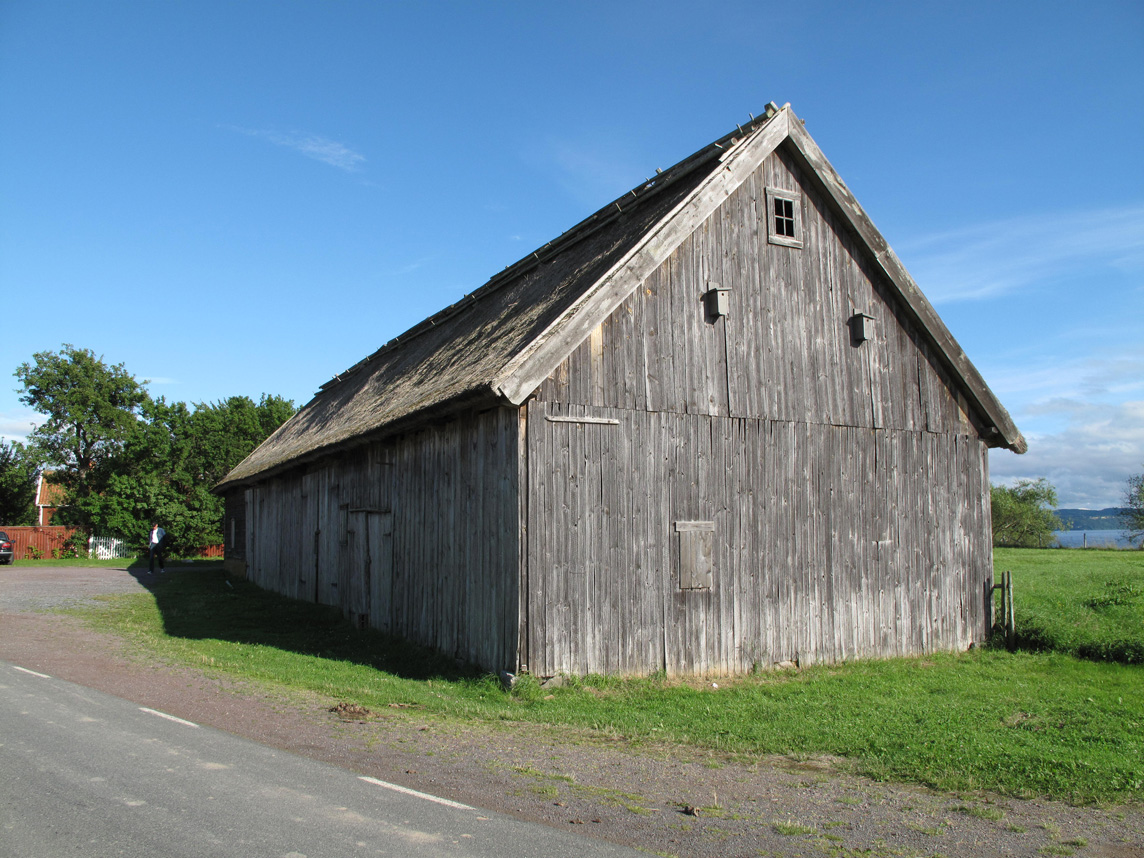 An old farmhouse at Visingsö.

In the mid 12th century, the first royal castle in Sweden was built here on the southern tip of Visingsö.

For more pictures return to mainpage